Will Energizer Resources be the Lowest-cost Graphite Producer?
Some of Madagascar's unique characteristics may make this graphite developer one of the sector's most competitive potential new miners.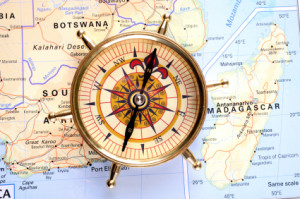 The recent surge in graphite prices has — curiously — highlighted one thing: there's a lot of graphite in the world.

With the sector coming into its own, exploration and development companies have been scouring the world for new (and old) deposits. Many of them have had success in places as diverse as the United States, Sri Lanka, Mexico and Eastern Canada.
Investors have rewarded fruitful graphite explorers with significant valuations. But now attention is turning to the next stage of the game: who will actually put a new graphite mine into production?
On that front, stock buyers have been increasingly looking over the last few months to an out-of-the-way locale: Madagascar.
It's from a project there that Energizer Resources (TSX:EGZ,OTCBB:ENZR) has recently put out a string of news that suggests it may be one of the first companies to achieve new graphite production. Investors are watching closely to see if this project can make the leap from prospect to mine and to determine what that could mean for the valuation of this small developer.
On an African island
Energizer's Molo graphite project in Southern Madagascar is a rare beast: a truly new graphite discovery.
Many other projects being developed today are resurrections — past-producing mines or historical exploration prospects now being poked and prodded anew.
But Molo is different. In fact, Energizer wasn't even originally looking for graphite in Madagascar. The company went to the African island in search of a variety of other commodities. It discovered vanadium at Green Giant, a project located near Molo, and for years focused on that metal.
But that changed in 2011. That year, Energizer decided to expand its land holdings around Green Giant. It brokered a deal with long-time Madagascar explorer Malagasy Minerals (ASX:MGY), gaining access to 827.7 square kilometers of adjacent claims.
At the same time, the company was noticing something unusual about the vanadium mineralization: it contained significant amounts of graphite, according to mineralogical analysis.
Surface mapping of the newly acquired holdings confirmed several graphite-mineralized trends. The company picked four for drill testing.
Later in 2011, seven drill holes were completed at Molo — then just a twinkle-in-the-eye target.
The grassroots prospect returned graphite. And not just any graphite, but high-value flake product. That suggested for the first time that Madagascar could be a supplier of this sought-after material.
15 hectic months
Even more remarkable than the new discovery of graphite in Madagascar is how fast the Molo project has advanced since the first drill holes.
Following the initial sniffs of graphite in January 2012, the company released a maiden resource in December.
This analysis chiseled out a big chunk of graphite-laden rock — nearly 125 million metric tons (MT) of mineralization grading better than 6-percent carbon.
A preliminary economic assessment quickly followed in February 2013. The net present value on a conceptual operation came in at over $420 million, with a 41-percent post-tax internal rate of return.
The big driver for the project is low operating costs. The big driver for the project is low operating costs. One MT of Molo ore will cost $523.50 to process, according to base-case projections from the PEA. Also of note is that the $523.50 cost is FOB ship which includes the transportation costs; at a projected sale price of $1,564 per MT, that's a pretty good margin.
The level costs are being driven by local and international advantages, according to Energizer's president and chief operating officer, Craig Scherba.
Scherba told Graphite Investing News that Molo's easy topography and arid surroundings make for straightforward mining.
Madagascar is also an advantageous location in terms of labor. Sherritt International (TSX:S) recently finished constructing a 60,000-MT-per-year nickel mine in the country. In the process, Scherba said, it created a workforce of some 15,000 professionals: expats and expert-trained locals. With the project now finished, these workers are available for new work — a major advantage if and when Molo goes to construction.
That all adds up to significant cost savings. In fact, Energizer recently surveyed its projected costs against firms in the world's leading graphite producing nation, China, and found very good comparisons.
"Our costs are the same, if not better," said Scherba. "Some people have thought it would be difficult to match costs associated with the Chinese producers."
Interesting options
An updated sensitivity analysis on Molo released earlier this month shows just how robust the project's cost structure is.
Even with a 20-percent increase in operating costs — and a 25-percent drop in projected graphite prices — the project's net present value still comes in at $105 million. That's more than three times Energizer's current market cap of $28 million.
That margin could grow even wider, with the project poised to enjoy a few other kickers.
First, there are power costs to consider. Right now, the company is modeling expensive diesel-powered facilities. But a new coal-fired power plant in Southern Madagascar could provide a lower-cost option by the time Molo is built.
Then there's the potential tax benefits. Madagascar has a Large Mining Investment Act — a legacy of big mines developed there recently by Sherritt and Rio Tinto (LSE:RIO,ASX:RIO,NYSE:RIO). The act allows new mines to have a five-year tax holiday and, in some cases, lower corporate taxes.
Geology could also give Molo a boost. There's long been speculation — with increasing confirmation from geologists — that Southern Madagascar is part of the same belt of rocks as Sri Lanka. If true, that could suggest potential for Sri Lankan high-purity graphite veins, a type of mineralization that fetches a premium price.
Scherba said that veins with higher-grade graphite have been found within Energizer's project area. Although the company has focused on Molo's bigger, bulk-mineable potential, such enriched zones could be a nitro boost down the road.
The home stretch
With these advantages catalogued, Energizer is now moving toward production. The company will kick off a full feasibility study in the second quarter of 2013, including construction of two pilot plants.
Full mine construction is envisaged for a year from now, in the second quarter of 2014.
The prospect of production from Molo is the kind of thing investors today are looking for from the graphite sector. Discovering a resource is one thing, but mines need to get built in order for real money to be made.
Given these factors, Molo's demonstrated low costs set the project apart, and will perhaps make Madagascar a new and significant source of graphite.
Securities Disclosure: I, Dave Forest, hold no investment interest in any company mentioned in this article.
Related reading: