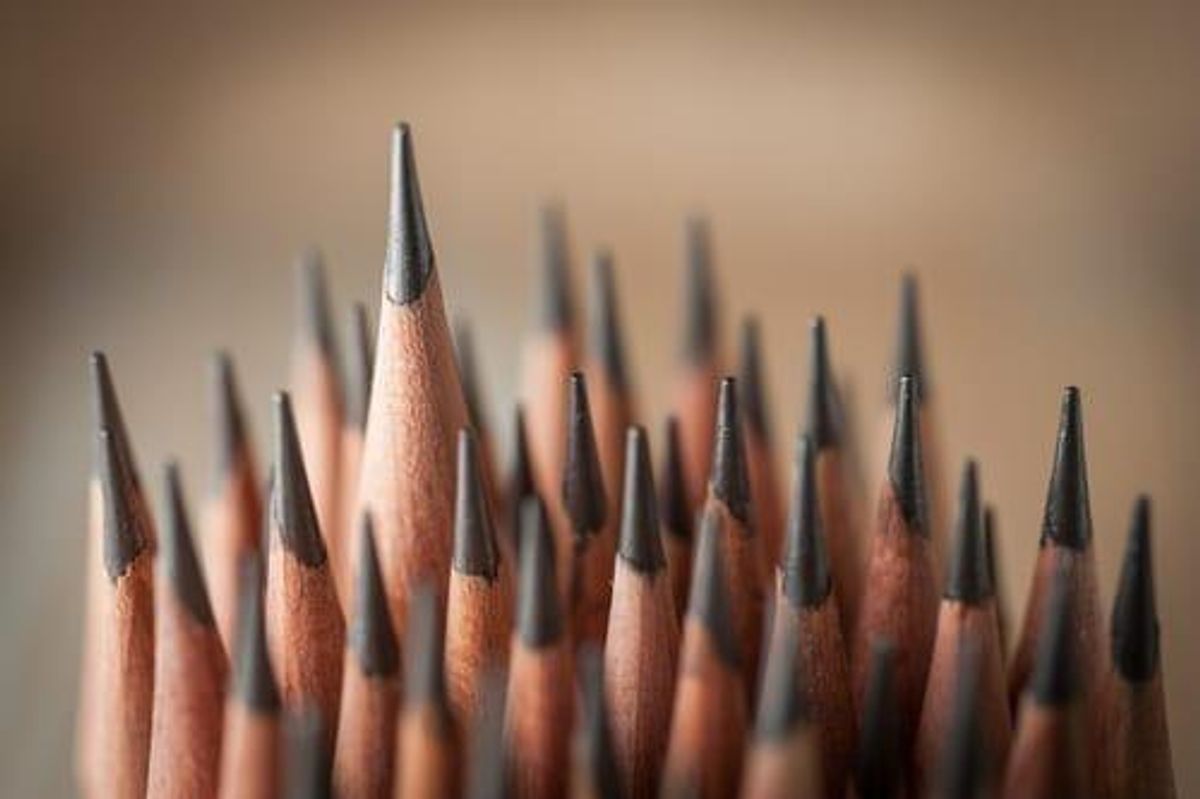 China is set to dominate the electric vehicle market, but Canada could control a key material.
Anyone walking the streets of Beijing or Shanghai would be wise to use extra caution these days.
For decades, little two-stroke engine scooters and bikes ripping up and down the streets have been a staple of big Chinese cities, as well as a hazard for oblivious tourists who wander into their paths. For the most part, however, the telltale drone of the pint-sized gasoline engines has served to warn unsuspecting pedestrians. These days, those little bikes are often a lot quieter than they once were.
While the world at large slowly but surely transitions from internal combustion engines to cleaner electric vehicles (EVs), China has taken things to a whole new level. Sales of EVs in China have nearly doubled those in the rest of the world combined. Unlike in the US, the EV revolution has moved well beyond the top of the market. People of all income levels are switching to EVs, and those once-noisy street bikes are being easily converted by simply swapping the two-stroke motor for an electric one, much to the bane of western tourists.
As global demand for EVs rises, so too does demand for base materials. One of the key materials in the lithium-ion batteries fueling the EV revolution is graphite, and due to a number of factors this creates a significant opportunity for Canadian graphite producers in particular.
EVs in China and beyond
Globally, the number of EVs on the road is increasing steadily. According to the International Energy Agency, the number of EVs on the world's roads is expected to more than triple to 13 million by 2020 from 3.7 million in 2017. Automotive manufacturers have taken notice, with most major carmakers now offering at least one fully electric model.
Tesla (NASDAQ:TSLA) and Nissan (TSE:7201) have established themselves as EV leaders thus far, but others are quickly working to further gain footholds in the market. General Motors (NYSE:GM) announced in July 2018 plans to increase production of its popular Chevrolet Bolt EV by 20 percent to meet consumer demand. Volkswagen (FWB:VOW) has some catching up to do, but the company has plans to debut four EVs in the coming years.
The west's progress thus far still pales in comparison to what China has accomplished, however. China is and will remain the largest EV market by far, with EVs expected to account for more than 25 percent of the total vehicles sold in the world's most populous country by 2025.
The main reason for China's enthusiasm for EVs is simple. China's rapid industrialization and urbanization over the past several decades, combined with a disinterest in environmental regulation by the state for much of that time, has resulted in massive air pollution in the its urban centers. Smog has had an incredibly detrimental effect on quality of life in China's cities and has contributed to approximately 1.6 million deaths per year.
In recent years, the state has dedicated significant effort to combating air pollution. These measures have included up to 110,000 yuan (about US$16,585) per unit in subsidies for EV buyers. The Chinese government is also investing significantly in EV infrastructure. The government plans to build 120,000 public EV charging stations across the country by 2020. Additionally, China is putting 9,500 new electric buses on the road every five weeks.
The market is helping China's EV revolution along as well. Six of the world's 10 largest EV manufacturers are Chinese, and on top of these major players are dozens of smaller companies and startups. Having a market packed with domestically manufactured product helps keep prices low. Unlike the western EV industry, which has thus far focused on the high-end market and only recently begun to move into the upper-mid range, the Chinese market has options at lower price ranges, allowing for mass adoption of EVs from across the economic spectrum.
Graphite's role in the EV revolution
At the center of this technological revolution is an unassuming little mineral called graphite. Much of the attention around the surging demand for lithium-ion batteries has focused on cobalt and of course lithium, but graphite, being unique as a non-metal with conductive properties, is used to make anodes — negative electrodes — in these batteries. The battery in a Tesla Model S, for example, contains about 85 kilograms of graphite. This has and will continue to boost the value of graphite.
But not just any old graphite will do. Naturally occurring graphite comes in a variety of different grades characterized by flake size. Large-flake graphite is the best suited for use in lithium-ion batteries because it usually has a higher level of purity, which makes it cheaper to use for battery production. This is interesting for the global graphite market because while China is currently the world's largest producer of graphite — producing about 70 percent of world supply — the vast majority of the graphite available in China is fine flake. Causing further problems for China's graphite market is the closure of several graphite mines and processing facilities in the country for environmental reasons in 2017.
This creates an opportunity for graphite companies in Canada to step in and fill the void. China's graphite production is not expected to pick up any time soon as global demand for the mineral continues to skyrocket. Unlike most of China's graphite, the majority of Canada's significant graphite wealth is large flake. Several Canadian producers are now well positioned to take advantage of the demand. Canadian resource exploration company Berkwood Resources' (TSXV:BKR) flagship property in Cȏte Nord, Quebec boasts larg-flake graphite with an average grade of 18 percent Cgr. Other companies with large-flake graphite assets in Canada include Noram Ventures (TSXV:NRM), Lomiko Metals (TSXV:LMR,OTCQX:LMRMF), Canada Carbon (TSXV:CCB), Eagle Graphite (TSXV:EGA) and Focus Graphite (TSXV:FMS,OTCQX:FCSMF).
Canada is currently the world's fifth-largest graphite producer. While EVs have been the biggest new development in the lithium-ion battery industry of late, the batteries are still in high demand by companies like LG (KRX:066570), Samsung (KRX:005930) and Apple (NASDAQ:AAPL) for the consumer electronics market. The need for high-grade graphite isn't going anywhere and will only rise. In recent years, most of the major companies producing products that use lithium-ion batteries have continued to source their graphite from China, but with soaring demand and the fact that China has a shortage of large-flake graphite, the opportunity is clear for Canadian producers to become a more viable source for a vital material.
This article was written according to INN editorial standards to educate investors.
Investing News Network websites or approved third-party tools use cookies. Please refer to the  cookie policy for collected data, privacy and GDPR compliance. By continuing to browse the site, you agree to our use of cookies.