New Investment Fund to Bet on Cobalt and Other Electric Car Metals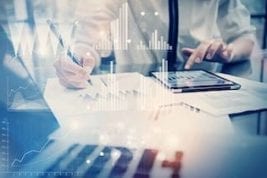 Pala Investments has launched a $150-million fund to buy into metals critical to electric car battery technology.
Switzerland-based Pala Investments has launched a $150-million fund to buy into metals used in electric car batteries, including lithium and cobalt, the company said in a statement on Tuesday (August 8).
Pala Investments, which is backed by Russian billionaire Vladimir Iorich, created Pala New Energy Metals with its own money and cash from other backers to invest exclusively in raw materials critical to battery technology.
"We have been focused on the evolution of the battery chemistries and this has allowed us to invest early in different components of the battery," Stephen Gill, managing partner at Pala Investments, told Bloomberg. "We hope to continue to be ahead of the curve as technologies evolve."

The fund is betting on the electric car revolution, and it's not hard to see why — analysts estimate that electric vehicle sales are set to boom in the coming decades. According to Bloomberg New Energy Finance, electric vehicles will account for 54 percent of new car sales by 2040; analysts at UBS (NYSE:UBS) predict sales will hit 14.2 million units by 2025.
As electric car numbers increase, demand for the lithium-ion batteries they require will surge above 400 GWh by 2025, Benchmark Mineral Intelligence says. And as that happens, the need for cobalt is expected to soar.
But cobalt supply won't be "sufficient to meet projected needs over the next decade," Gill said. And other analysts also agree, with some predicting
the market
will tighten significantly by 2020.
Pala Investments is no stranger to the cobalt story. Prior to creating Pala New Energy Metals, it became the
largest shareholder of
Cobalt 27 Capital
(TSXV:KBLT), a new company that offers investors access to physical cobalt. It has also invested in junior Altura Mining (ASX:AJM), which is developing the Pilangoora lithium mine in Australia.
Through its new fund, Pala Investments will be able to buy and store physical metal to benefit from rising prices; it will also be able invest in battery metals through debt and equity stakes in mining projects.
Aside from lithium and cobalt, Pala Investments will use Pala New Energy Metals to focus on
other metals that will be crucial for electric car battery technology in the future.
"What's cobalt today may also be nickel tomorrow," Gill said.
Nickel, which has rallied about 18 percent over the past month, could be used to reduce the amount of cobalt needed in lithium-ion batteries, making them cheaper. But
some argue
that substitution will only result in a reduction in cobalt demand, and not replacement at least by 2030.
Don't forget to follow @INN_Resource for real-time news updates!
Securities Disclosure: I, Priscila Barrera, hold no direct investment interest in any company mentioned in this article.