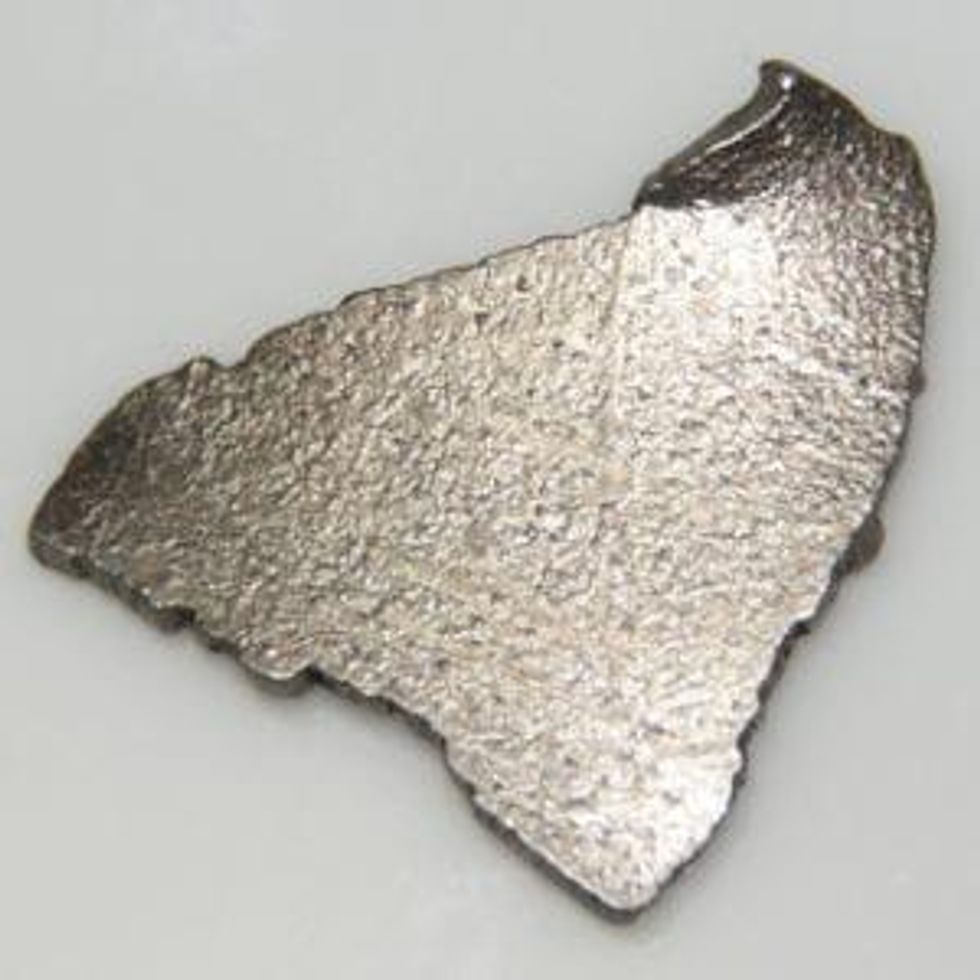 Amnesty International claims to have traced cobalt used in batteries to mines where children are being paid a dollar a day to work in life-threatening conditions and are subjected to violence, extortion and intimidation.
Major tech companies and electric carmakers could be buying electronic components made from minerals mined by children, according to a report from Amnesty International.
The human rights group claims to have traced cobalt used in lithium batteries to mines where children – some as young as seven – are being paid a dollar a day to work in life-threatening conditions and are subjected to violence, extortion and intimidation.
"We have found that there is significant risk that cobalt mined by children could be entering their supply chains," said Mark Dummett, human rights researcher at Amnesty.
The cobalt comes from mines in Democratic Republic of Congo (DRC), which has more than half of the world's supply.
Supply Chain Traced to Child Labor
Approximately 20 percent of the total mineral in the DRC is mined by unregulated, "artisanal" miners. According to a 2014 estimate by UNICEF, about 40,000 of these miners are children.
The Amnesty report, which consisted of 17 participants who had mined, collected or handled cobalt, found that children sometimes work for as long as 24 hours at a time, exposing themselves to particles that can lead to lung-related illnesses. Children also reported carrying bags weighing anywhere between 20 – 40 kilograms, or 44 – 88 pounds, on a daily basis.
All but one of the children worked above ground, either collecting minerals from the mountains of tailings in active and inactive industrial mining concessions or working in streams and lakes close to the concessions where they washed and sorted the stones. One of the participants, an eleven-year-old boy named Arthur, said he had worked as a miner underground when he was nine.
"I worked in the mines because my parents couldn't afford to pay for food and clothes for me. Papa is unemployed, and mama sells charcoal," he said.

"Dozens" of firms accountable
Global demand for cobalt is increasing, but the global cobalt market remains largely unregulated as it falls outside the "conflict mineral" legislation that regulates the extraction and sale of other minerals such as gold and tin.
Researchers of the report found that dozens of firms may have links to at least one company which sources its cobalt supply from "artisanal" mines in the DRC. The human rights groups say they traced the supply chain from mining sites to Congo Dongfang Mining (CDM), one of the largest mineral processors in the DRC, and a wholly owned subsidiary of Chinese mineral company Zhejiang Huayou Cobalt (SHA:603799).
Huayou Cobalt, which sells a large portion of its cobalt products to battery manufacturers, told CNN Money that it "has not been aware that any of our legitimate suppliers has hired child labour in their mining sites."
The report also accused companies such as Apple (NYE:AAPL), Microsoft (NYE:MSFT), Vodafone (NYE:VOD), Samsung (KRX:005930), GM (NYE:GM), Renault-Nissan (EPA:RNO; OTCMKTS:NSANY), Fiat Chrysler (NYE:FCAU), Volkswagen (AMS:VWA), Daimler (ETR:DAI), and Tesla (NYE:TSLA) of failing to map the supply of cobalt from mines in Congo to smelters and on to battery-makers.
Companies continue investigations
Of the companies listed in the report as using processed cobalt from Huayou Cobalt, two multinational companies denied sourcing any cobalt from the DRC and five said they had no links with Huayou Cobalt. The remaining companies either accepted Amnesty's claims or were investigating the claims.
Apple said in the report that it was "currently evaluating dozens of different materials, including cobalt, in order to identify labor and environmental risks."
Microsoft was "unable to say 'with absolute assurance' whether or not cobalt in its products originates in Katanga in the DRC" – a province with a high number of mines.

Vodafone, in its response to Amnesty,
stated
that the company "is unaware as to whether or not cobalt in our products originates in Katanga in the DRC … both the smelters and the mines from which the metals such as cobalt are originally sourced are several steps away from Vodafone in the supply chain".
Samsung also said it was looking into supply chain relationships.
Volkswagen (VW) told Reuters it was investigating whether cobalt in their electric car batteries was mined in DRC, saying that to the best of their knowledge, there are no human rights abuses in their cobalt supply chain.
Tesla said there was "very little" cobalt in its batteries, adding that going deep into their supply chain to investigate the use of child labor was "both unusual and challenging." Tesla's Model S is composed of
15 percent
of cobalt in its battery cathodes. That doesn't sound like a lot, but a single electric-car battery can contain up to
15,000 grams
 – or 10 to 20 pounds – of cobalt.
"We have asked the company in the DRC that produces this trace amount of cobalt deep down within our supply chain to provide written documentation directly to us concerning their practices," Tesla spokesman Alexis Georgeson told the Thomson Reuters Foundation. "That documentation confirms that child or compulsory labor or human trafficking are prohibited."
GM said in a statement it has a "zero-tolerance policy" on child labor and other unethical business practices, requiring written compliance from its suppliers.
Mercedes maker Daimler also told Reuters it was investigating the "processes and measures taken by our suppliers to prevent such alleged practices in their upstream supply chains."
Mark Dummett, human rights researcher at Amnesty, said although many electric carmakers had human rights policies, they were not willing to publicly disclose the steps they were taking, if any, to actively prevent child labor in their supply chains.
"Many of [the Big Tech] companies stated that they have a zero tolerance policy when it comes to child labour in their supply chains. However, they did not provide details of specific investigations and checks that they have undertaken to identify and address child labour in their cobalt supply chains," the nonprofit group concluded in its report.  
Don't forget to follow us @INN_Resource for real-time news updates!
Securities Disclosure: I, Sarah Jamieson, hold no direct investment interest in any company mentioned in this article.
Investing News Network websites or approved third-party tools use cookies. Please refer to the  cookie policy for collected data, privacy and GDPR compliance. By continuing to browse the site, you agree to our use of cookies.