Zinc rates cut while lead is held steady
By Leia Michele Toovey- Exclusive to Zinc Investing News
In their bi-weekly price review, Hindustan Zinc Limited announced that effective Saturday, it had cut its prices of zinc, but held lead rates steady. 
Zinc prices will drop by Rs 800 per tonne, to 68,900; whereas lead maintained its 70,200 per tonne level. Lead prices have remained strong this year; […]
By Leia Michele Toovey- Exclusive to Zinc Investing News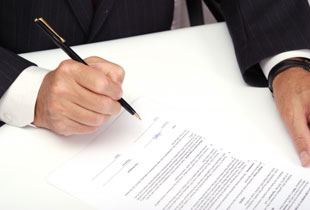 In their bi-weekly price review, Hindustan Zinc Limited announced that effective Saturday, it had cut its prices of zinc, but held lead rates steady.
Zinc prices will drop by Rs 800 per tonne, to 68,900; whereas lead maintained its 70,200 per tonne level. Lead prices have remained strong this year; they have risen more than the other base metals in terms of percentage, whereas their decline has not been as steep. The cold weather over the past week in western countries helped increase demand as people replaced batteries in their due to the freezing conditions.
Company news
Australian Zinc and copper producer Kagara Ltd, will sell as much as a 10.4 per cent stake in the company to a customer to bolster its balance sheets. The customer has been given the option to purchase as many as 25 million shares; this will raise about US$6.5 million. Further details of the offering including the customer's identity have yet to be released. A further announcement is expected on February 3. Kagara, which was halted from trade Friday morning ahead of the sale, closed at 42 cents yesterday on the Australian stock exchange. The shares had plunged 93 per cent last year. Kagara can sell as many as 25 million shares without seeking shareholder approval under Australian corporate regulations.
Oz Minerals Ltd, the world's No. 2 zinc miner who is struggling to refinance debt, has been dealed another blow. The company will take a US $65.5 million charge for the second half due to price adjustments caused by falling metals prices. It said zinc output from its flagship Century zinc mine in eastern Australia, where production costs are higher than selling prices, slipped 3 percent to 125,333 tonnes in the fourth quarter versus the previous quarter. Oz Minerals has been depleting its cash reserves rapidly as its operations have been squeezed by deterioration in commodities markets. The company also said on Friday in a quarterly production update that it was making good progress in efforts to pay off debt, but did not elaborate. Oz Minerals, on Friday stated that zinc output at its Golden Grove operation, in Western Australia, had reached record quarterly levels for the three months ended December. Zinc production for the quarter jumped to 59 825 tonnes, which was attributed to high zinc grades, recorded at 17.8 per cent compared with the 2008 average of 14.4 per cent. Oz Minerals stated that as a result of the good zinc production rates at Golden Grove during the last quarter, the company pulled forward 7 500 tonnes of previously forecast 2009 zinc production into the December quarter.
Xstrata ramped up its zinc production by 17per cent to a total of 861,032 million tonnes in 2008. The significant increase in zinc production is a result of higher output from its Mount Isa and McArthur River mines in Australia and the startup of production at the new Perseverance mine in Canada in July 2008. Mount Isa zinc in concentrate output climbed to 283,063 tonnes in 2008 from 226,529 tonnes in 2007. McArthur River zinc in concentrate production climbed to 142,460 tonnes in 2008 from 137,737 tonnes in 2007, despite the expansion project at the open pit lead and zinc mine grinding to a halt in December 208 after the Australian federal court ruled that Xstrata had failed to go through the correct process before embarking upon the expansion. The project was given conditional approval to go ahead by the Australian government on January 22, 2009. Higher production from the Australian operations was partially offset by the closure in July 2008 of the JV Lennard Shelf operation in Western Australia, which had become uneconomic due to declining zinc and lead prices and increased energy and labor costs.