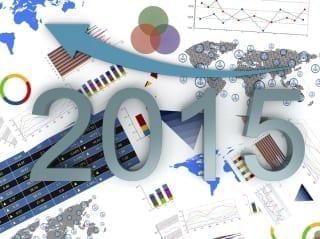 Zinc Investing News spoke to a variety of zinc market participants to get an overview of what happened to the metal in 2014 and what may be in store for it in 2015. Read on to find out what they said.
For our 2016 zinc outlook, please see: Zinc Forecast 2016: Will Strong Fundamentals Boost Price?
It's been a good year for zinc market participants. While most commodities spent 2014 down in the dumps, zinc performed well, particularly during the summer, when it rose to an impressive 35-month high of $2,325.50 per tonne. 
But what exactly helped zinc put on such a positive performance this past year? Here Zinc Investing News gives an overview of what happened to the base metal in 2014, then provides a look at what may be in store for it in 2015.
2014 good, but not great
This time last year there was a divide in the zinc space: while some believed the combination of major zinc mine closures and lack of new production would push the metal's price up in 2014, others were certain the zinc price would go nowhere in 2014 — or indeed 2015 and 2016.
As the chart below shows, the bulls turned out to be correct. Though zinc's performance wasn't particularly exciting for the first half of the year, the summer brought some upward movement — including the 35-month high mentioned above. And while the base metal's price has declined since then, it's still well above where it was at the beginning of 2014.
That said, it's worth noting that the metal's performance was muted by the fact that zinc stocks remain fairly high. Indeed, as the chart below shows, while LME zinc warehouse stocks have sunk markedly throughout the year, they are still nothing to sneeze at.
And if the above chart isn't enough of an eye opener, consider this: according to the International Lead and Zinc Study Group, the refined zinc metal market was actually in deficit in 2014. The organization identified a deficit at the end of 2013, and reported last month that it has stayed in place since then, with the deficit from January to September 2014 coming to a total of 309,000 tonnes. However, with stocks of the metal available it's been hard for prices to gain too much traction.
"Crunch time" coming in 2015 
Of course, the fact that zinc stocks are available now doesn't mean they'll continue to be. As Stefan Ioannou, mining analyst at Haywood Securities, told Zinc Investing News, while 2014 wasn't a "breakout year" for zinc, he believes "crunch time" is coming in 2015.
Expanding, Ioannou said he sees momentum building in the zinc market during 2015 as stocks of the metal decrease and the space is further impacted by major mine closures and limited supply from new mines. He pointed to the upcoming closure of MMG's (HKEX:MMG) Australia-based Century mine as a key point to watch — though the company said in October that it will stop producing in 2015, the timeline has bounced around.
However, he cautioned market participants to be wary of China. The Asian nation is the world's largest zinc producer and consumer, and though it currently "imports a lot now because it isn't profitable to produce," a higher zinc price "will revitalize in-country production in China." As a result, a zinc price rally could be short lived.
Execs weigh in 
Responding to a Zinc Investing News survey, executives at three zinc-focused companies expressed similar views to Ioannou. For instance, Alan Taylor, COO and vice president of exploration at Canadian Zinc (TSX:CZN), commented, "we expect an increase in base metals prices as the year passes due to dropping inventories and an increasing deficit in metals," while Chris Staargaard, president and CEO of InZinc Mining (TSXV:IZN), said, "zinc will continue to be one of the main commodity stories in 2015. As more and more people and potential investors become aware of it, it may be enough to overcome the essentially unprecedented and unwarranted collapse in investor confidence in the mining sector in the last couple of years."
Doug Ramshaw, director at Vendetta Mining (TSXV:VTT), was a little more cautious, and noted, "I think zinc is likely going to pause for breath with some modest growth off of the new +$1 per pound foundation that appears the new benchmark for the metal." However, he added, "I would expect the deficit in refined zinc to continue to increase, and there is no reason to think that demand won't stay strong."
He also offered an alternative to Ioannou's prediction about Chinese production, noting, "looking back at a number of analyst projections on Chinese production growth, the impact of Chinese production commonly gets overestimated, and future consumption growth should more than accommodate any increase in domestic mine supply."
Companies to watch 
Ioannou's picks for 2015 include analyst favorite Trevali Mining (TSX:TV), which already has a zinc mine in Peru and is looking to start up another in New Brunswick. He also mentioned Foran Mining (TSXV:FOM), whose McIlvenna Bay preliminary economic assessment (PEA) he described as "interesting," and Nevsun Resources (TSX:NSU,NYSEMKT:NSU), which is currently focused on copper, but will shift toward zinc starting in 2016.
He pointed to HudBay Minerals (TSX:HBM,NYSE:HBM), Teck Resources (TSX:TCK.B,NYSE:TCK) and Lundin Mining (TSX:LUN) as well.
Meanwhile, Canadian Zinc's Taylor said catalysts on the horizon for his company include "detailing out the Prairie Creek project to a feasbility level," and noted that "some innovative metallurgical possibilities are presently being tested." Similarly, Staargaard of InZinc mentioned that the projected economics outlined in the PEA for West Desert suggest that the project "more than qualifies to be advanced to the prefeasibility stage." The company plans to "continue on that path as soon as market conditions permit."
For his part, Ramshaw highlighted that Vendetta is currently drilling at its Australia-based Pegmont project, which he said "has an existing resource with excellent upside and is surrounded by infrastructure and mining operations" that may make potential future development low cost. He added that Canaccord Genuity recently placed the company on its Watch List 2015.
Investor takeaway
2015 looks set to be an interesting year for the zinc market, and investors would do well to keep an eye on the sector, especially given that many other commodities continue to struggle. Overall, thinking zinc looks to be a good bet heading into the new year.
Securities Disclosure: I, Charlotte McLeod, hold no direct investment interest in any company mentioned in this article. 
Editorial Disclosure: 
Related reading: 
Zinc Outlook: Mine Closures May Push Prices Up in 2014