Output cuts extend through lead and zinc industry
By Leia Michele Toovey- Exclusive to Zinc Investing News
The global financial crisis and sharp falls in metals prices have forced several companies to abandon or put on hold their plans to bring new mines on-stream.
Some existing producers have also shut down or curtailed output at mines and plants as high costs and low prices bite. Zinc […]
By Leia Michele Toovey- Exclusive to Zinc Investing News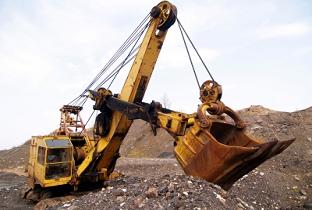 The global financial crisis and sharp falls in metals prices have forced several companies to abandon or put on hold their plans to bring new mines on-stream.
Some existing producers have also shut down or curtailed output at mines and plants as high costs and low prices bite. Zinc and lead producers have taken some of the biggest hits, with many companies underwater at current metal market prices.
Lundin Mining Corp (TSX:LUN) will close its Galmoy zinc-lead mine in Ireland in May 2009, earlier than planned, because of a sharp drop in zinc prices. Two months ago Lundin announced that it had begun a phased closure scheduled for completion in 2011, as Galmoy operations approached the end of their mine life. Last month, Lundin said it agreed to sell its Aljustrel zinc mine in Portugal to Portuguese holding company MTO for an undisclosed amount. Operations there were suspended in November due to slumping zinc prices. It also suspended zinc production at its Neves-Corvo mine in Portugal in late 2008 to focus on copper output.
Xstrata will shutter its Handlebar Hill zinc and lead mine in Australia from February 12, the company has said. It joins Teck Cominco in curbing output, slashing spending and delaying projects. Last week, OZ Minerals announced that it had shuttered its Scuddles mine at the Golden Grove operation in Western Australia.
Acadian Mining Corp. says its Scotia zinc and lead operation at Gays River will cease mining by mid-February. The shutdown will affect 67 jobs. Scoring Ltd., a wholly-owned subsidiary of Acadian that operates the mining and milling operation, is working on a new business plan that will be acceptable to its creditors and the courts. ScoZinc received an initial order protecting it from creditors on December 22, and on Tuesday the Supreme Court of Nova Scotia granted an extension until March 20. Acadian's gold assets are held in another subsidiary that is not under bankruptcy protection.
The Doe Run Co. says it will cut more than 100 jobs and reduce its planned lead mining output by 1 million tonnes. The St. Louis-based lead producer says the global economic downturn has eroded the market price for the metal used in such products as car batteries, forcing it to adjust production plans. The privately held natural resources company is the largest integrated lead producer in the Western Hemisphere
Company news
Teck Cominco Ltd, the world's second-largest zinc producer, may win a cut in processing fees this year from Korea Zinc Co. and other Asian smelters. Actual fees may drop to between $200 and $216 a ton this year from last year's estimated $295. Mining companies press for lower fees when raw material is in short supply; lower fees may hurt smelters as they are a major source of revenue. An agreement between Teck Cominco and Korea Zinc would set an industry benchmark.
OZ Minerals Inc, the world's second-largest zinc miner, secured a bridging loan of as much as US$92 million to maintain operations as it seeks to refinance at least $560 million of debt by next month. Proceeds from the bridging facility will be used to cover expected short-term cash requirements in respect of the company's operations and projects. OZ Minerals expects to have access to the funds on January 27. Created after Oxidant Ltd. bought Zinifex Ltd. in July, OZ Minerals has been suspended from trading on the exchange since November. The stock plunged 79 per cent last half and last traded at 55 cents on Nov. 27.
India's top zinc maker, Hindustan Zinc Ltd aims to increase output in coming quarters, taking advantage of its low production costs even as global demand for metals shrinks, a company official said. The company said that although the economic crisis spreads around the world, their low cost of operations have kept their company profitable.