Nunavik Nickel Project Nearing Production
A new ice-breaking bulk freighter that will link the mine to European markets is slated to be delivered next year.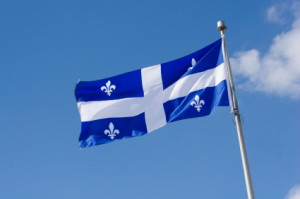 Canadian Royalties' Nunavik nickel project in Northern Quebec is showing more signs of moving toward production.

Last week, the company and Canadian ocean-freight shipper Fednav Group announced that they have signed a long-term deal to both ship nickel and copper concentrates from the mine to customers in Europe and bring equipment into the project. The exact terms of the agreement weren't disclosed, but in a statement Fednav said that it has placed an order for a new 25,000-tonne ice-breaking bulk carrier to ship the concentrate.
The ship, which will be built at Universal Shipbuilding's Tsu shipyard in Japan, is scheduled for delivery in 2013. When it arrives, it will be added to Fednav's existing fleet of ice-breaking freighters, which consists of the MV Arctic and the MV Umiak I.
First ore is expected in a few weeks
The Nunavik project is located 20 kilometers south of Xstrata's (LSE:XTA) Raglan nickel mine. When it reaches full production, Canadian Royalties expects the mine to produce 4,500 metric tons (MT) of ore a day, or about 1.6 million MT a year. To put that in context, Raglan produces 1.3 million MT of ore a year.
"We expect to reach commercial production — with the mine's concentrator running at 60 percent capacity — by April 2013," said Jens Zinke, Canadian Royalties' vice president of sales and finance, in a November 6 phone interview. "We'll then ramp up to 100 percent by the end of the year."
In the summer of 2011, the company hit clay when it was building a dock at the site, forcing it to redesign the facility.
Zinke said the company plans to have summer shipping in place next year, with ore leaving the site "virtually year round" starting in 2014. The company has an agreement with local Inuit communities to halt shipping for three months of the year due to hunting season.
A brief history of the Nunavik nickel project
Canadian Royalties began exploring on the Nunavik property in 2001 and discovered mineable deposits of nickel, copper, cobalt, platinum, palladium and gold.
The company completed a NI 43-101 compliant resource estimate in 2007, before the 2008-09 financial crisis depressed nickel prices and made it difficult for Canadian Royalties to secure the $500 million it needed to finance the project's construction. That prompted it to halt work at the site.
In January 2010, China's Jilin Jien Nickel Industry Company successfully acquired Canadian Royalties with a $192-million all-cash takeover offer. The company made the purchase through its Jien Canada Mining (JCM) subsidiary, which was 25-percent owned by Vancouver-based Goldbrook Ventures (TSXV:GBK).
"It's a sad day for Canada in a lot of ways," Canadian Royalties CEO Glenn Mullan told The Globe and Mail at the time. "We saw Inco and Falconbridge disappear through acquisitions. It was very much our ambition to become a Canadian-based nickel producer. We were on our way and it's sad to see that that dream has gone."
According to the Canadian Royalties website, JCM then approved a $122.4-million budget to restart development and continue exploration at the site.
According to the company's technical report, the project's reserves stand at 10,721,000 MT grading 0.97 percent nickel, 1.13 percent copper, 0.05 percent cobalt, 0.10 g/t gold, 0.45 g/t platinum and 1.86 g/t palladium.
In January 2012, Jilin Jien acquired Goldbrook for $100 million, or $0.39 a share. That gave the company 100-percent ownership of the Nunavik nickel project.
Training program ensures local employment opportunities
When the mine is up and running, it will employ 380 workers in all, according to Eric Luneau, Canadian Royalties' vice president of human resources. Those employees will come from all over Canada, but some jobs will be set aside for citizens of nearby Inuit communities.
"We are focused on maximizing employment opportunities for local people," said Luneau. "To that end, we have entered into a training program that will give 73 Inuit the opportunity to take positions at the mine by 2015," he added.
Securities Disclosure: I, Chad Fraser, hold no positions in any of the companies mentioned in this article.