Lead and the Automotive Battery Market
By Michael Montgomery—Exclusive to Lead Investing News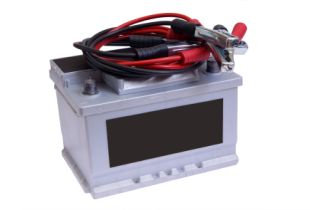 The vast majority of lead is consumed by lead-acid battery production. In China alone nearly 4.2 million tonnes of lead was produced in 2010, and 80 percent of the production was consumed by the battery sector. Chinese battery production accounts for 45 percent of global demand for lead. The most common application is in automotive batteries. While hybrid and electric vehicles are moving away from the traditional lead-acid battery in favor of nickel-metal hydride or lithium ion batteries to power the drive system, the demand for lead batteries is not likely to subside any time soon.
Lead Investing News spoke with Carol Knies, Senior Director of Investor Relations for Exide Technologies (NASDAQ:XIDE), a leading battery producer, about the role of lead in automotive batteries and the outlook for demand.
The market for lead is dominated by the automotive sector, including passenger cars, trucks and other industrial vehicles.
"Globally there is a range is 850-900 million vehicles on the road, and 98 percent of those vehicles use lead-acid batteries," stated Knies.
The automotive sector is projected to grow over the next five years, adding demand for lead-acid batteries. Overall, "the market for lead-acid batteries will grow from 83 GWh and $9.4 billion in 2011, to 165 GWh and $16.1 billion in 2016," according to a report from Lux Research. Demand growth will be strongest in BRIC countries, as urbanization in these countries drives demand for automobiles.
Electric vehicles and lead demand
The growing market for hybrid and electric vehicles has caused some to question whether the decline of lead-acid batteries is on the horizon. Many of these new electric driven vehicles use nickel-metal hydride batteries, such as the Toyota Prius. Other hybrids such as the Nissian Leaf and Chevy Volt use lithium-ion batteries that are being developed using manganese and vanadium as a substitute for cobalt. However, many analysts overlook a very important factor.
"If you look at a Toyota Prius, they also have lead acid batteries. They are not used to power the motors, but they are used to power the vehicles electronics. Most of the hybrids out there use two batteries types," stated Knies.
The use of both batteries systems provides stability for the lead battery market even if the market for hybrid and electric vehicles grows faster than expected.
Weak prices indicating a bull market for lead?
The price of lead on the LME has fallen dramatically since April, down to $2,324 from a three year high of $2,904 per tonne as of Aug. 23. Some analysts have questioned whether the downward trend is indicative of a larger bull market for lead batteries.
However, Carol Knies feels that speculative plays are to blame for recent price fluctuations. "Demand for lead used in battery production is very stable, any fluctuations in price as quoted on the LME is driven more by speculative market, and not by the demand for lead by battery producers."
As quoted earlier, the demand for lead-acid batteries is expected to grow over the next five years. Until the cost of new lithium-ion batteries come down dramatically, the market for lead acid batteries will remain the standard battery.
Chinese battery plant shutdowns
Last month the Chinese government shutdown 583 lead battery plants across the country in response to environmental and health concerns. The number of plants that have had their licenses suspended has grown to 1,015 licenses, causing concern for industry onlookers that demand on the year may fall off.
"What we hear from our sales force in China is that many of the plants closed are of a wide variety of size and quality in their operations. Some are very small, even people building batteries in their garages, the smaller facilities that are being closed are just weeding out the low quality operations, and will not affect demand on the significantly," stated Knies.
The Chinese National Development and Reform Commission have stated that 585,500 tonnes of smelting capacity will be shut down as a result of the shutdowns. However, when compared to the total production of over 4 million tonnes, the reduction is minor. Overall the production of lead batteries will remain strong.