How Australia Became a Lead Mining Powerhouse
Australia has high-quality lead mines and the world's largest reserves of the metal. That puts it in a good position to benefit from a further rise in lead prices.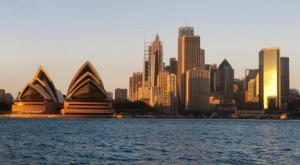 Australia was the second-biggest producer of lead in 2011, with 560,000 metric tons (MT) of output, according to the US Geological Survey. China continued to be the leading lead producer, with 2.2 million MT of output last year.

However, Australia has the largest lead reserves in the world, at an estimated 29 million MT, largely on the strength of Mount Isa in the north and major deposits that have been developed at the McArthur River, Cannington and Century projects.
Lead has strong prospects in the coming years, mainly due to its connection to the battery market (which accounts for 80 percent of lead consumption). Long-term trends, like the rising popularity of e-bikes and increasing automobile sales in developing countries, should help boost lead demand and prices. That should support Australia's lead-mining sector.
In the near term, China's battery-making industry is restarting after the government shut down 90 percent of the country's manufacturers due to lead-poisoning concerns. China's lead-acid battery output rose 21 percent in the first half of 2012, according to Bloomberg. That should also help increase lead prices.
A short history of Australian lead mining
Lead was the first metal mined in Australia, at Glen Osmond, near the city of Adelaide, starting in 1841. In 1883, silver and lead ore were discovered at Broken Hill in New South Wales. The Broken Hill Proprietary Company — or BHP — started a mine on the site in 1885. In 2001, BHP merged with rival Billiton to form BHP Billiton (ASX:BHP,NYSE:BHP,LSE:BLT), the world's largest mining company by revenues.
Another large deposit, Mount Isa, located in Queensland province in the country's north, was discovered in 1923 by prospector John Campbell Miles. The city of Mount Isa has since developed next to the site, and a rail line was built to link the mine to the coast in 1929. Xstrata (LSE:XTA) now owns and operates the Mount Isa mine.
The city of Mount Isa now has a population of roughly 25,000. Of that total, 5,000 people (or roughly 20 percent of the population) are directly employed by the mine, while many of the rest work for businesses that are closely tied to it.
Four companies with producing lead mines in Australia
Here's a look at four firms with significant lead mining operations in Australia. Three are major diversified producers and one is a TSX-listed company that aims to restart its Australian mine in 2013.
Xstrata mines and processes lead, copper, zinc and silver at Mount Isa. In the six months ended June 30, 2012, the mine produced 4.4 million MT of ore grading 6 percent zinc, 2.8 percent lead and 56.8 g/t silver.
Last year, the company announced plans to phase out copper smelting in region, as well as copper refining at the western port of Townsville, to focus on new copper-, zinc- and lead-mining opportunities at Mount Isa. Its current lead-refining operations at Townsville will continue.
Xstrata is also investing $626 million to expand its zinc-lead mining operations in the region. It currently has four development projects under construction and is evaluating a further $55 million worth of expansions.
Besides Mount Isa, Xstrata operates the McArthur River zinc-lead mine in the Northern Territory. McArthur River started as an underground operation in 1995 before being converted to an open-pit mine in 2006, according to the company's website. Xstrata is now working on increasing the mine's production from 2.5 million MT of ore a year to 5.5 million MT.
In addition, the company is developing the Lady Loretta zinc-lead-silver project, located 140 kilometers northwest of Mount Isa. It expects this underground mine to commence production at a rate of 1 million MT of ore per year when it starts up at the end of 2013.
BHP Billiton operates the Cannington silver-lead mine, located in Australia's Queensland province, about 200 kilometers southeast of Mount Isa. BHP discovered the deposit in 1990. The mine, which cost AU$450 million to build, started up in 1997 and hit full production in 1999. It consists of an underground operation and a processing facility.
Cannington is the world's largest and lowest-cost producer of silver and lead, according to BHP. It currently accounts for about 6 percent of the world's primary silver production and 7 percent of global lead output. In the year ended June 30, 2012, it produced 239,090 MT of lead, 54,677 MT of zinc and 34.2 million ounces of silver.
MMG (HKEX:1208), formerly Minmetals Resources, owns the Century lead-zinc mine in Northwest Queensland. Chinese state-controlled China Minmetals is MMG's largest shareholder. The site consists of the mine and a processing facility. As well, MMG has a concentrate dewatering and ship-loading facilities at the port of Karumba.
Century produced 26,536 MT of lead and 497,251 MT of zinc in 2011. However, the mine's reserves are nearly exhausted, and it is set to close in 2016.
MMG also owns the Dugald River deposit, which, according to the company's website, has an estimated resource of 53 million MT grading 12.5 percent zinc, 1.9 percent lead and 36 g/t silver. The company updated its feasibility study on the project in 2011, but it has yet to make a decision on whether to go ahead with a mine.
Ivernia (TSX:IVW) aims to restart its Magellan mine in Western Australia in the second quarter of 2013, after which it aims to produce 85,000 MT of lead concentrate a year.
Reuters notes that the company was forced to shut down the operation in April 2011 after lead was found in mud samples taken from shipping containers coming from Magellan. In July 2012, the Australian government approved the transportation and operating conditions for the mine.
Magellan was also placed on care and maintenance in 2007 after contamination was discovered at the port of Esperance, from which Ivernia had been shipping the mine's lead.
Securities Disclosure: I, Chad Fraser, hold no positions in any of the companies mentioned in this article.