Labrador Iron Mines Won't Restart Mine Operations at James Deposit in 2014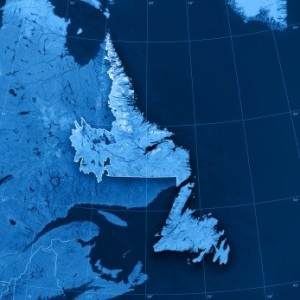 Iron ore prices have fallen 30 percent so far in 2014, and that drop means some iron-focused companies have their work cut out for them. However, with a little tenacity and ingenuity, the junior miners might just make it after all.
Yesterday, Toronto-listed Labrador Iron Mines Holdings (TSX:LIM) reported in its fiscal year end results that it will not resume mining activities at its James mine and other Stage 1 deposits; instead, it will focus on developing its flagship Stage 2 Houston mine. The company achieved its sales target for 2013, but posted a net loss of $105.2 million for the year due to lower-than-expected iron ore grades and falling iron ore prices.
As The Globe and Mail states, 2013 was Labrador Iron's third operating year.
Although Reuters reports that the company saw its share price drop by 9.5 percent following its press release, the decision not to restart operations at James could be a good move for Labrador Iron Mines. For starters, as Reuters notes, falling iron ore prices — due in large part to a flood of supply — have left smaller miners unable to keep up with the likes of Vale (NYSE:VALE) Rio Tinto (NYSE:RIO,ASX:RIO,LSE:RIO) and BHP Billiton (NYSE:BHP). In that light, choosing a narrower focus seems more practical.
Labrador's press release notes that continuing operations "would almost certainly have resulted in operating losses." The company has reassessed "the economics of the remaining resources of the James Mine and other Stage 1 deposits at current iron ore prices," and decided to focus on a "lower cost operating framework." In other words, Labrador Iron Mines passes on Rick Rule's point that companies should be able to "decide that a project is not viable and consider exploring another avenue to save investors' money."
Furthermore, CEO John Kearney explained, "[w]hile LIM achieved its sales target of a total of approximately 1.7 million wet metric tonnes of iron ore for the 2013 operating season, this was achieved at the expense of product quality as mining went deeper in the James mine open pit and both the grade and consistency of the ore began to fall." He went on to state that "[t]hese ore quality problems in 2013, together with significant capital invested during that year, put considerable strain on LIM's cash resources, again, checking Rick Rule's requirement that a company be transparent with its investors.
To be sure, the news still does not bode well for Labrador Iron. The Chronicle Herald notes that Labrador Iron is attempting to renegotiate an offtake agreement with RBRG Trading to change its delivery schedule and avoid a default, quoting analyst Jackie Przybylowski of Desjardins Capital Markets as saying that a failure to do so could be "catastrophic" for the company. The analyst also said that Labrador Iron will need some $50 million in financing to restart operations at the James mine; however, she is not confident that it will raise that cash. Labrador's shares hit a high of $14.30 three years ago, but were trading at just 9.5 cents on Wednesday.
Still, it is important to note that Labrador Iron is not the only miner putting operations on standby. The Globe and Mail points out that even the majors have been forced to cut costs and slash jobs because of weak iron prices, while other Canadian producers such as Cliffs Natural Resources (NYSE:CLF) and Baffinland Iron Mines have scaled back operations as well.
So what does Labrador Iron Mines have planned for 2014?
As President and COO Rod Copper states in yesterday's press release, "LIM is currently not planning for any mining or processing activity in 2014, which is planned instead to be a development year for the Company."
According to that press release, Labrador is still moving forward with an environmental impact study and feasibility study for its Howse project; those are on track to be completed this year. The company is also continuing to advance exploration at Howse with support from its joint venture partner, Tata Steel Minerals Canada.
Also, the company plans to focus on developing its Houston mine and aims to begin production in 2015, subject to the financing and contract renegotiations mentioned above.
Explaining the logic for that strategic shift, Labrador Iron states that the Houston deposits have an average in situ grade of 57-percent iron, which is expected to be upgraded to 60 percent, with a harder ore than is contained in the James deposit. Furthermore, the company has sidelined plans for a new plant in favor of shipping its ore to the Silver Yards processing and rail loading facilities in order to reduce upfront capital costs.
Certainly, the market, along with lowered grades at the James Deposit, does not appear to have put Labrador Iron Mines in a favorable position. However, its strategic decisions in light of this situation could indicate that the company's management team has the planning skills that Rule has said are important to consider when investing in resource companies.
And who knows — the Motley Fool suggested today that iron ore miners could be a bargain at the moment, an interesting point for iron investors to take note of.
Securities Disclosure: I, Teresa Matich, hold no investment interest in any companies mentioned.
Related reading: