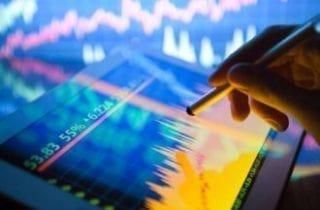 Speaking at this year's Sprott Natural Resource Symposium, Friedland also named three companies he's currently bullish on.
This year's Sprott Natural Resource Symposium kicked off on Tuesday (July 25) morning at the Fairmont Hotel Vancouver.
On day one, the Investing News Network had the chance to attend a presentation by Robert Friedland, founder and executive chairman of Ivanhoe Mines (TSX:IVN,OTCQX:IVPAF). He shared his thoughts on the future of the copper market.
In his 60-minute presentation, Friedland said he believes copper will continue to outperform gold in the years to come. So far this year, both metals are up, but copper is winning the race. The red metal is up almost 13 percent year-to-date, while the gold price has gained 8 percent since January.

As the world moves to green
energy
, Friedland expects copper demand to increase and prices to rise even higher. Many analysts agree that
copper will be essential
for this green energy revolution, as it has the highest conductivity of any non-
precious metal
and plays an important role in all energy production.
According to Friedland, by 2030 the Earth's population will reach 8.5 billion, with at least 5 billion people living in urban areas. As the population grows, the need for quality clean air will increase. He explained the medical dangers related to prolonged exposure to contaminated air and how different cities around the world are now turning to green energy.
Old cars are one of the main sources of pollution, and they are now being banned in cities from Shanghai to Barcelona. They are being replaced by electric cars, which will push demand for copper even higher. That's because while cars using internal combustion engines require up to 23 kilograms of copper each, a hybrid electric vehicle uses nearly double that amount, at 40 kilograms of copper.
"Electric vehicle sales are expected to overtake internal combustion cars by 2038," Friedland said.
For those skeptical about how fast electric cars can be adopted by the market, Friedland went on to describe how disruption can happen very quickly, as it did with the first cars in the 1900s.
"In 1900 you were unable to spot a car in the streets of New York. By 1913, you could hardly find a horse," he said.
He also touched on some of the signs of the electric car revolution, which started a couple of years ago with Tesla (NASDAQ:
TSLA
) and General Motors (NYSE:
GM
). Adoption is now accelerating faster than expected. Most recently, several carmakers, including Volvo (STO:
VOLV
), BMW (ETR:
BMW
) and Volkswagen (FWB:
VOW
), said that they will
electrify most of their models
by the end of the decade.
"Electric cars will become cheaper by 2026," he said. And copper demand will increase as fast as the electric vehicle boom. "Electric cars require four times more copper than gasoline cars," he added.
Against that backdrop, copper supply worries are increasing as grades at mines in
top producer
Chile decline. Escondida, the
world's largest copper mine
, accounts for 6 percent of global output, but now has grades of 0.52 percent, which makes mining the metal much harder.
"We need to double the copper price to stimulate new mine development," said Friedland, mentioning that he is bullish on the new copper discoveries at Ivanhoe's Kamoa and Kakula mines in the Democratic Republic of Congo.
Friedland also said that the big winners in the electric car revolution will be companies focusing on metals found in
lithium
-ion battery
cathodes
. He noted that
nickel
and, in particular,
cobalt
, which has been the best-performing metal since last year, are the ones to watch.
At the end of his presentation, Friedland identified three companies he is currently bullish on: nickel- and cobalt-focused CleanTeQ (ASX:
CLQ
), Cordoba Minerals (TSXV:
CDB
), which has a copper-gold discovery in Colombia, and Peregrine Diamonds (TSXV:
PGD
), which is advancing the Chidliak
diamond
project in Canada.
Don't forget to follow us @INN_Resource for real-time news updates.
Securities Disclosure: I, Priscila Barrera, hold no direct investment interest in any company mentioned in this article.