Nevada Copper's Outlook Hinges on Senate Vote
A bill to boost copper mining in Nevada has ballooned into legislation that includes issues unrelated to the mining sector. As a result, Nevada Copper may face an uphill struggle in getting the Conservation and Economic Growth Act passed through the Senate.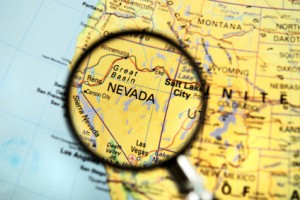 A bill to revitalize Nevada's copper business has been lauded by the mining industry, but may have trouble passing through the US Senate later this year. Until then, the plan to transfer federal land to the Western Nevada city of Yerington is bolstering hopes that job creation, corporate earnings, and red metal output in Nevada will receive a boost.
The Yerington Land Conveyance and Sustainable Development Act (HR 4039), approved last week, will push the US Department of the Interior to sell about 11,500 acres of federal land at market value to the city of Yerington. The bill, which was introduced in February by Rep. Mark Amodei (R-Nev.), will increase offsetting receipts, or credit against direct spending, by $2 million in 2013, according to the Congressional Budget Office.
Vancouver-based Nevada Copper (TSX:NCU) will certainly be a winner if the bill is enacted into law, as land surrounding its Pumpkin Hollow copper project could be acquired by Yerington. The legislation will allow the city of Yerington to partner with Nevada Copper to develop over 10,000 acres of land surrounding the Pumpkin Hollow project. Once the site reaches full production – from 2015 to 2016 – it is expected to create 800 jobs in the area. 500 of these jobs will be created in 2013. The company has already invested about $50 million into the project, which will require over $1 billion to be fully developed. First production at Pumpkin Hollow is targeted for mid-2015, and the mine, with concentrates totaling 3.83 billion pounds of copper, is expected to have a life of 18 years.
In order to make these plans a reality, "the City [of Yerington] and Nevada Copper are in regular communication with the Nevada Congressional delegation to meet all technical and procedural aspects of the legislative process to assure [the bill's] passage," the company stated.
Rep. Amodei told Nevada daily Las Vegas Sun that "there are no mining issues, cleanup issues … none of those issues," adding that "there has been not a single voice raised in opposition to this."
The problem is that on its way to the Senate for consideration, the bill ballooned into a legislative behemoth, incorporating 14 proposals as legislators push for a broader approach to jump starting the state's copper mining industry.
Now title IX of HR 2578, or the Conservation and Economic Growth Act, the bill has gone far beyond selling public lands for economic and recreational development, and now includes items such as having Border Patrol agents gain access to federal lands when environmental laws are inconvenient. It also calls for production of renewable hydropower and for the process of renewing livestock grazing permits to be streamlined. Geographically, the bill goes far beyond Nevada borders as it looks to protect salmon from California sea lions, revitalize the Chesapeake Bay, and allow the Sealaska Native Corporation to receive its remaining land conveyance under the Alaska Native Claims Settlement Act.
Yet Amodei commented, "I was surprised by the focus of some colleagues on other parts of the jobs and lands package in which the Yerington bill was passed."
The majority of Democrats opposed the latest bill, including Rep. Shelley Berkley (D-Nev.), stating that "it is extremely unfortunate the House did not have the opportunity to vote on this important job-creating measure except as a part of a larger legislative package that has no chance of passing in the Senate and faces strong opposition in Nevada." Berkley was one of the co-sponsors of the original Yerington land bill.
The latest bill does, however, have a number of strong supporters in the Senate, including Sen. Dean Heller (R-Nev.), who introduced a companion legislation (S.2228) on the Senate in March.
HR 4039 is "an example of how Congress can act to encourage job growth … [m]ining is the backbone of Nevada's rural economy and we are fortunate to have resources in our backyard for economic development," Heller stated. "This legislation will create hundreds of jobs providing much-needed relief in one of Nevada's most distressed counties. Every member of the Nevada delegation should support this measure and work to pass it out of Congress."
Given that Heller and Berkley are facing off for a hotly-contested Arizona Senate seat in November, their personal rivalry alone is likely to keep the legislation in the limelight as it comes under consideration by the Senate Committee on Energy and Natural Resouces.
Securities Disclosure: I, Shihoko Goto, hold no direct investment interest in any company mentioned in this article.