Nautilus Secures US$34 Million for Undersea Mining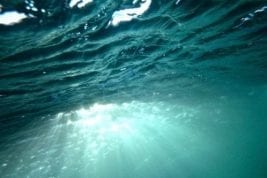 The undersea mining company plans to use the money to continue advancing its Solwara 1 project in the Bismarck Sea, which promises copper grades of up to 7 percent.
Underwater exploration and development company Nautilus Minerals (TSX:NUS) is US$34 million closer to fully financing its undersea Solwara 1 project in the Bismarck Sea off the coast of the Papua New Guinean island of New Ireland.
The copper-gold project has been in development since 2007, and the experimental nature of undersea mining means it's been drawing the attention of larger miners as well as environmental groups.
According to Nautilus, the development stage of the project requires US$350 million to be completed, and with the US$34-million loan it is now that much closer.
As explained in a press release, the loan arrangement is with major shareholder Deep Sea Mining Finance, and was first announced in January.
Under the deal, Nautilus will receive secured loans from Deep Sea Mining Finance to fund its working capital requirements and enable the company to continue financing the project while it seeks the remaining finances required.
"Pursuant to the loan agreement, the company may draw loans, on a monthly basis, which shall bear interest at 8 percent per annum, payable bi-annually in arrears. Advances of loans will be subject to, among other things, the lender's ongoing review and approval of the company's monthly operational budget," says Nautilus in the Monday (June 11) statement.
According to Nautilus, it has already received bridging loans totalling US$11,250,000 from Deep Sea Mining Finance, which will now count towards the US$34-million deal, leaving Nautilus free to draw down on an additional US$22,750,000 in loans.
The loans are secured against the assets of Nautilus through a general security agreement in favor of the lender. Nautilus has had a number of setbacks in 2018 in its journey towards completing the development stage of Solwara 1, with major miner Anglo American (LSE:AAL) selling its 4-percent share in the company last month.
Earlier in 2018, the company also reported significant delays in the construction of a vital support vessel required for the project. The company has powered on, however, announcing updates on technology testing at regular intervals.
Nautilus has five exploration tenements in the Pacific, although Solwara 1 is its most advanced project. The company uses data from Australia's Commonwealth Scientific and Industrial Research Organization (CSIRO), which identified the Solwara field as the location of valuable minerals in 1996.
According to CSIRO data, Solwara 1 has copper grades of approximately 7 percent, markedly higher than land-based copper projects with an average grade of 0.6 percent. Nautilus was granted an environmental permit for the project in 2009, and a mining lease in 2011.
On Monday, the company's share price closed up 2.44 percent at C$0.21.
Don't forget to follow us @INN_Resource for real-time updates!
Securities Disclosure: I, Scott Tibballs, hold no direct investment interest in any company mentioned in this article.