Copper prices ended their losing streak over the past few days, but investors remain wary of how the June 17 Greek election may impact Europe and the euro. Investors are also still worried about the outcome of the economic situation in the United States and China.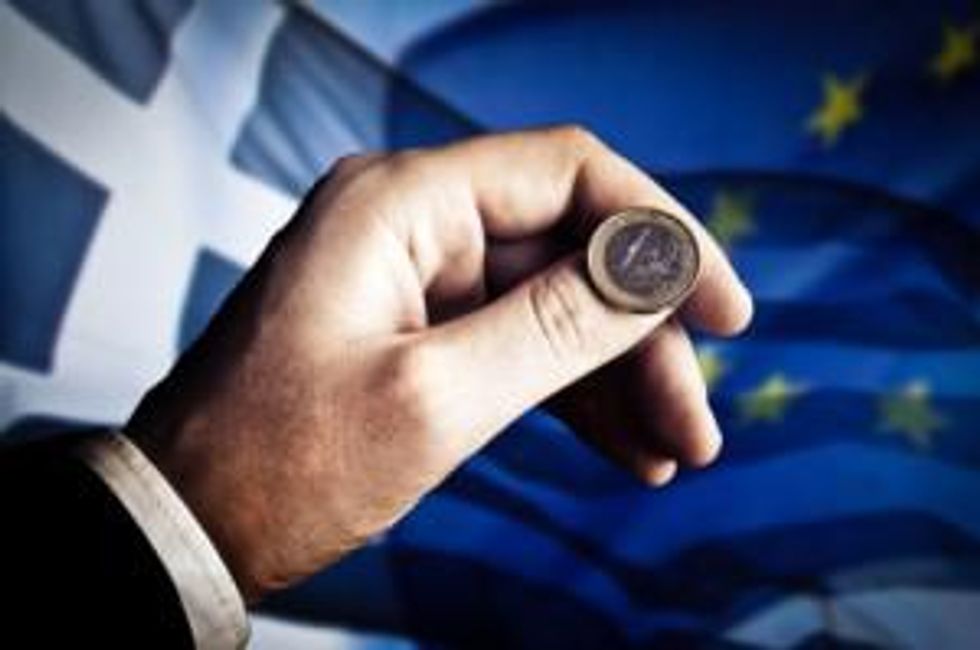 After hitting a 2012 low earlier this month on fears that the European banking crisis would slash demand, copper futures have snapped their losing streak. But caution remains the key word as buyers remain worried about how the global economic situation will pan out.

Three-month copper on the London Metal Exchange rose 0.3 percent to $7,413.50 a tonne on the morning of June 14, Reuters reported. In May, three-month copper fell from $8,400 a tonne at the beginning of the month to below $7,600 a tonne.
"I doubt this rise can be sustained for long," a copper buyer in China's Qingdao told Reuters. "There were fresh longs earlier today, but most of them have covered their positions."
In a bad mood
The buyer added, "Chinese copper demand has inched up from earlier months and this is interesting if you consider how demand usually dips this time of the year, right after the peak demand season from March to mid-May. There are people waiting to buy now but most of them are scared stiff over the euro zone. If Greece decides to leave this weekend, the results are potentially catastrophic. In short, copper's outlook is gloomy and most of us in the industry are in a bad mood."
Copper prices react quickly to shifts in economic outlook as the metal is used across a variety of sectors, including autos, construction, and consumer electronics. Investors are keeping a close watch on the European crisis, the euro, Greek elections, Chinese demand, and the US economy. China is the world's biggest copper user, accounting for about 40 percent of global copper use.
Kevin Norrish, managing director of commodities research at Barclays Capital, said the bank expects prices for base and precious metals to improve in the second half of this year, in line with improving sentiment toward a global economic recovery.
"The message people are getting is that of a pessimistic global outlook, due to concerns about the Eurozone debt crisis, and fears the China economy is in for a hard landing, as we have seen in the recent drops in the oil and copper prices," Norrish said, when presenting the London-based investment bank's annual outlook on commodities this month. "China's imports of key commodities, namely copper, iron ore and crude oil are still encouraging," he said.
China rate cut fuels concern                       
Copper traders were the most bullish in three months in the first week of June, when China, the biggest buyer, cut interest rates for the first time since 2008 on June 7. However, on June 8, copper closed at a six-month low on expectations of weak Chinese economic growth, the Financial Times reported. Traders and analysts initially saw the rate cut as positive, but later interpreted the move as a sign that Beijing is concerned about economic growth.
Reuters reported that most investors are unwilling to take positions on copper and other commodities ahead of the June 17 Greek election. Augmenting Eurozone concerns, on Wednesday credit ratings agency Moody's downgraded its rating on Spanish government debt to Baa3 from A3, a drop of three units. Moody's said Spain's debt will be increased by the recently-approved Eurozone plan to help the country's banks.
Company news
Thomas Keller, the incoming CEO of Codelco, the state-owned Chilean company that is the world's biggest copper producer, is looking to make a deal with Anglo American (LSE:AAL) over a multibillion-dollar contract dispute, Reuters reported. The dispute involves Anglo American's Sur subsidiary, whose prized assets include the Los Bronces copper mine in Chile. Los Bronces is the London-listed miner's most profitable property, and Anglo has invested $2.8 billion to boost production despite ownership confusion.
Earlier this month, Indonesia gave Freeport-McMoRan Copper & Gold (NYSE:FCX) permission to export unprocessed ore after the government imposed new rules on mining exports. In May, as part of a plan to add value to the country's mining sector ahead of a 2014 ban on raw mineral exports and a 20 percent export duty on ore exports, Indonesia asked all miners to submit plans to build smelters.
Lawyers challenging the outcome of a $2.03 billion lawsuit brought by shareholders of Southern Copper (NYSE:SCCO) are arguing that the judgment should be overturned as a key witness from deal adviser Goldman Sachs was excluded from the trial. The judgment was awarded by Delaware Chancery Court Judge Leo Strine in October 2011. Investors had accused Southern Copper of overpaying in the 2005 takeover of privately-held Minera Mexico.
Junior company news
EMED Mining (TSX:EMD,LSE:EMED) said at its annual general meeting that the company's priority continues to be the restart of the Rio Tinto copper mine in Spain by the end of this year. "We continue to ensure that, once regulatory approvals permit, we can recommence the mine as early as possible," Ronnie Beevor, mining chairman of EMED, told shareholders.
Telferscot Resources' (CNSX:TFS) subsidiary, Kolwezi Copper, acquired three additional exploration permits in the Democratic Republic of the Congo, expanding its land position to 189 square kilometers from 81 square kilometers, the company said in a statement on June 12.
Securities Disclosure: I, Karan Kumar, hold no direct investment interest in any company mentioned in this article.
Investing News Network websites or approved third-party tools use cookies. Please refer to the  cookie policy for collected data, privacy and GDPR compliance. By continuing to browse the site, you agree to our use of cookies.