Copper Comes Off Two-week Lows, Outlook Remains Uncertain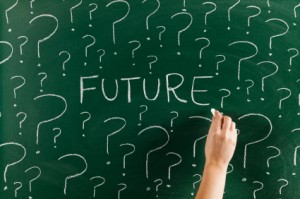 With the help of a weaker dollar, copper for three-month delivery recovered from its lowest level in two weeks on Thursday. But news that the International Monetary Fund (IMF) cut its global growth forecast and a World Bank warning that the slowdown in China could worsen put a damper on gains.

The International Copper Study Group (ICSG) added to these concerns, stating that copper demand now exceeds production by an estimated 400,000 metric tons, but increased output from new and existing mines could reverse that trend in 2013. "Refined copper production could exceed demand by an amount about equal to the 2012 shortfall," the ICSG said.
Earlier in the week, Rio Tinto (LSE:RIO,ASX:RIO,NYSE:RIO) said it expects production growth for its copper business, but expressed concerns about when stimulus efforts may trickle down into orders. Meanwhile, Simon Hunt of Simon Hunt Strategic Services, a UK-based consultancy, said copper consumption will contract in China this year for the first time since 2008. "The domestic economy is slowing down, they have a problem of surplus capacity and cash is extraordinarily tight," Hunt told Bloomberg. He expects China's copper consumption to drop about 8.5 percent in 2012.
Copper prices could fall further if China's trade data — due out this weekend — and third-quarter gross domestic product figures — expected next week — are worse than market participants anticipate, Ross Strachan, an economist at Capital Economics told Reuters.
On the London Metal Exchange, copper for three-month delivery closed up 0.9 percent at $8,239.50 per metric tonne after falling to a two-week low of $8,105 in earlier trading. COMEX copper for December delivery settled up 0.9 percent to $3.7515 per pound in New York.
Company news
Aluminum Corporation of China (NYSE:ACH) may reduce the size of the Hong Kong initial public offering of its Peruvian copper mining unit, Chinalco Mining, by more than half to about $400 million, Bloomberg reported.
Glencore International's (LSE:GLEN) merger with Xstrata (LSE:XTA) could be held up by shareholder and regulatory approval, The Wall Street Journal reported.
Turquoise Hill Resources (TSX:TRQ,NYSE:TRQ) said that power lines for its Oyu Tolgoi copper-gold project have been completed and that it is optimistic that it will be able to reach an agreement to purchase power from China. Once an agreement has been reached, first ore will be processed within six weeks and commercial production will start four to six months after that. The mine is co-owned by Rio Tinto and the government of Mongolia.
Grupo Mexico (OTC Pink:GMBXF) will pay Southern Copper's (NYSE:SCCO) minority shareholders in cash after losing a Delaware court class-action lawsuit in which the shareholders claimed that Grupo Mexico coerced Southern into overpaying for mining company Minera Mexico. Grupo Mexico had the option of paying the shareholders in the form of stocks.
Junior company news
Junior mining companies operating in Ontario expect costs to rise after the provincial government introduced new rules, effective April 2013, under which companies must consult with native groups and submit the details of almost every stage of their exploration plans. Currently companies don't need to get permission before undertaking early exploration, including drilling programs.
Discovery Metals (ASX:DML) received a takeover offer of AU$1.70 per share, or $829 million, from Cathay Fortune and the China-Africa Development Fund. The company said Thursday that the offer is "inadequate," but it will consider a new proposal. The stock closed down 1.2 percent to $1.64. It has gained 25 percent so far this year.
South American Silver (TSX:SAC) said the Bolivian government's accusations that it operated illegally in the country are false. Mario Virreira, minister of mines and metallurgy, denied last week that Bolivia owes the company compensation for the expropriation of the Malku Khota project, which occurred in August. The company said it will "vigorously exercise" its rights to obtain full compensation and a fair market value for the project.
Orestone Mining (TSXV:ORS) increased a private placement to C$2 million from $1.75 million. The funds raised will be used for exploration and development of the company's mineral property portfolio. The company also said it is looking globally for assets that it may acquire.
Nevada Copper (TSX:NCU) acquired 17.8 percent of Mercator Minerals (TSX:ML) from Pala Investments, which in turn will receive shares in Nevada Copper, lifting its stake to 43.1 percent from 37.4 percent.
Avrupa Minerals (TSXV:AVU) also issued shares, raising C$1.19 million. The company plans to advance projects in Portugal, Germany and Kosovo. Funds will be spent on generating "new ideas and prospects" in the company's core areas and elsewhere in Europe.
Securities Disclosure: I, Ragnhild Kjetland, hold no investment interest in any company mentioned in this article.