Capstone Mining: A Low-risk Copper Producer in the Americas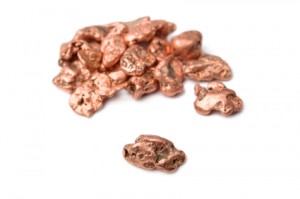 With three producing copper mines, two development projects and various exploration projects, Canada's Capstone Mining (TSX:CS) has a lot on the go. 
Copper Investing News (CIN), however, was able to catch Cindy Burnett, vice president of investor relations and communications at the company, in a moment of downtime. In the interview below, she outlines Capstone's strategy, what its plans are moving forward and what she believes the future holds for copper.
CIN: Could you start by telling me a little about Capstone and its management team?
CB: Darren Pylot, the founder of Capstone, is still our president and CEO. He originally founded the company around the Cozamin mine in Mexico, which we operate today. However, he very quickly realized that to diversify your risk you want more than one asset.
So in 2008 we did a transaction with Sherwood Copper, combining the Cozamin mine, the Minto mine and the Kutcho project. Then in 2011 we brought in a company called Far West Mining that held the Santo Domingo project; just last year we bought the Pinto Valley mine in Arizona from BHP Billiton (NYSE:BHP,ASX:BHP,LSE:BLT).
We don't want to be the biggest mining company, but we do want to get to a size where our risk is spread across a number of assets.
CIN: And Capstone's assets are in four different countries — is that part of the company's diversification strategy?
CB: Yes, but our strategy is very much the Americas only — mining-friendly jurisdictions in the Americas.
CIN: How have you found operating in all of those countries?
CB: Great. They're easy to operate in, certainly mining friendly, and the workforces there are highly skilled and highly productive.
Taking a little lower risk [in terms of jurisdiction] means having a little higher technical risk and maybe a little bit lower grade, little bit higher cost, but on a risk-adjusted basis we're quite happy with our portfolio. You know, a mine in Africa might be lower cost, higher grade, but there's going to be some penalty for the risk there.
Also, in terms of keeping a relatively small management team, it's much easier if you're geographically centered than trying to manage a mine on the other side of the world.
CIN: In terms of assets, Capstone has three operating mines, two of which are open pit, while the other is underground. Are there many different considerations for those styles of mining?
CB: Not really. And actually, one of the mines you described as open pit is now a combination — our mine in the Yukon is open pit and underground. It's certainly different equipment, but pretty much the process of blasting rock, crushing and floating is quite similar.
CIN: Speaking of mining, Capstone recently released its production results for the second quarter of 2014. Were there any surprises? Highlights?
CB: The real highlight is that we're right on target. We're halfway through the year, and the mines are doing exactly what they're supposed to do. It's been a good couple of quarters for us.
CIN: I noticed the company produces some zinc as a by-product — is the amount significant enough that Capstone can benefit from the current zinc price rise?
CB: Somewhat, but about 85 percent of our revenue is from copper. The rest is split up between zinc, lead, silver and gold, so zinc on its own probably wouldn't make a significant difference to the organization. But certainly it's all good.
CIN: Looking forward, is any exploration work taking place at (or planned for) Capstone's three operating mines?
CB: This year we have a budget that includes drilling at the Cozamin mine and also some greenfield exploration at a large land package we have in Chile. Those are the two things we have on the go for this year.
At Cozamin there are some terrific opportunities for us, and we've been very successful there. The mill there can do about 4,000 tonnes a day, but the mine does not keep up. So if we were to have exploration success, what we would achieve is having the mill running at capacity. That would be our goal at Cozamin.
CIN: And ultimately at your other operating mines the goal would be expansion, making the mine life longer?
CB: Absolutely. At Minto our main targets now are underground, so we wouldn't access them until later on in the mine life when we actually have a ramp closer to them. It doesn't make sense to drill them now extensively from surface.
We have a huge resource at Pinto Valley. In our current 12-year mine plan we're only using 16 percent of the resource. It will be many, many years before we will have to do any exploration there.
CIN: On a different note, Capstone is succeeding in very tough markets — how has the company managed to do so?
CB: In terms of our operations I would say it's to drive as much cost, structurally, out of them as we can, and certainly to operate stably. We're getting a reputation of being good operators.
It helps that our operations are all fairly mature. Cozamin and Minto have been operating since 2006, 2007, so they're reaching a level of maturity where we know the orebodies and the mills pretty well. If something doesn't work out exactly as planned, which happens in mining, we have the ability to make adjustments.
CIN: And copper prices are starting to pick up, which must help.
CB: Yes. We're very happy with anything over $3, and copper's indicated a reluctance to get much below $3 this last price dip. We're very optimistic about the future of copper.
CIN: Your website says Capstone is committed to developing its assets responsibly — what programs has it put in place to do so?
CB: We have a number of programs. We have significant programs in place for safety, a program to reduce environmental spills, both reportable and non-reportable. We also have a community consultation strategy, and we have a partnership with the Selkirk First Nation in the Yukon. So it's no one thing, but we have a number of various policies, procedures and strategies.
CIN: Anything you'd like to add?
CB: Capstone is a low-risk copper producer in the Americas with stable cash flow generation across three mines and significant financial flexibility. We've always maintained a very strong financial position, and we have a track record in developing mines.
We're definitely filling a place now in this intermediate copper space where there aren't a lot of companies. Remaining pure play, remaining in the Americas, has really attracted investors to us.
Securities Disclosure: I, Charlotte McLeod, hold no direct investment interest in any company mentioned in this article. 
Editorial Disclosure: Interviews conducted by the Investing News Network are edited for clarity. The Investing News Network does not guarantee the accuracy or thoroughness of the information reported. The opinions expressed in these interviews do not reflect the opinions of the Investing News Network and do not constitute investment advice. All readers are encouraged to perform their own due diligence.