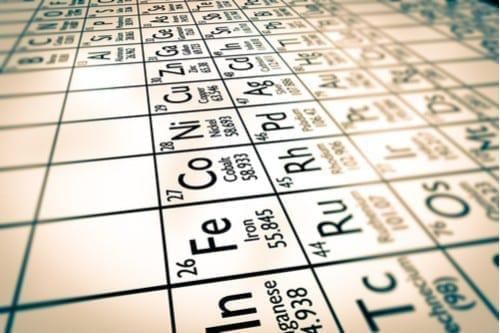 This week in base metals, copper projects in Arizona and Nevada have had a whole lot of money spent on them while around the world the trade war is gnawing away at numbers both in profits now and growth forecasts for next year.
This week the quarterly reports dried up and mining companies got back to drama, financing and talking up their projects.
Around the world, Brazil is absorbing the news that Jair Bolsonaro is its new president, the mid-terms in the US are grinding ever closer, BHP Billiton (ASX:BHP,NYSE:BHP,LSE:BLT) has 'trimmed' US and China growth forecasts due to the trade war while Fortescue Metals (ASX:FMG) appears to have gone the other way, with its CEO saying she's confident the trade war won't dent iron ore demand.
Looking at prices, copper had a poor few days, falling from US$6,258 on Monday (October 29) down to US$6,068 by Thursday (November 1) — a loss of 3 percent, while nickel continues to plumb new depths for the year, reaching US$11,550 a tonne by Thursday — a far cry from its high of US$15,745 hit in early June.
Base metals top news stories
In the news for base metals this week, it was clearly a good week for American copper investment, with Excelsior Mining (TSX:MIN) announcing it had secured US$75 million for an Arizona project while Hudbay Minerals (TSX:HBM,NYSE:HBM) snapped up Mason Resources for a Nevada project.
Phoenix-based Excelsior Mining has announced that it has all the required funding to kick-start its Gunnison copper project in Arizona, having completed the permitting process earlier in October.
In its Wednesday (October 31) release, Excelsior revealed it had secured US$75 million in financing with Triple Flag Mining Finance through a US$65-million copper streaming deal and US$10 million in a private placement — news which saw the company's shares bumped up by over 11 percent in Toronto.
According to the company, the US$75 million is enough to cover all capital expenditures and working capital requirements related to the start-up of Gunnison, which envisages the project would produce 125 million pounds of copper per year (or 56,700 tonnes) — a capacity that would be reached by year seven of mine production as forecast in the 2017 feasibility study.
The Ann Mason copper deposit in Yerington, Nevada is soon to have new management, with Canadian miner Hudbay Minerals announcing it has decided to acquire the project's current owner Mason Resources (TSX:MNR) for C$31 million.
Hudbay already owned 14 percent of Mason Resources, and announced it would be acquiring the 86 percent remaining for C$0.4 per share, which Hudbay said was "an attractive premium to recent Mason trading."
There's a touch of drama to this story, as the announcement came only a week after 7-percent shareholder of Hudbay, Waterton Global Resources, announced it was requisitioning a special shareholder meeting "for the purposes of considering an advisory resolution with respect to certain potential transactions"— no doubt to reiterate its demands that Hudbay declare a moratorium on material acquisitions until it started performing better.
Xanadu Mines (TSX:XAM,ASX:XAM) has boosted the resource estimate at its Kharmagtai project in Mongolia's South Gobi region by 400 percent in contained copper and 249 percent in gold.
The increase has seen Kharmagtai's resource estimate jump to 598 million tonnes (Mt) containing 1.9 Mt of copper and 4.3 million ounces (Moz) of gold. That compares with the project's 2015 maiden resource estimate of 203 Mt containing 1,500 million pounds of copper and 2.2 Moz of gold.
Moving forward, the company's focus has shifted to completing a scoping study, which is expected to be finished during Q4 2018.
Following the scoping study's completion, Xanadu will be looking to add the recently discovered Zaraa and White Hill West deposits (both part of Kharmagtai) to its global resource base.
In other base metals news
So far this year, nickel has proven to be the most resilient of the base metals, avoiding the carnage wrecked upon fellow metal zinc — but according to reports this week it may be vulnerable thanks to a Chinese company known for disrupting markets — Tsingshan, which was reported to be looking to build a plant in Indonesia to process lower-grade Asian ores into battery-grade metals.
Meanwhile, the CEO of Rio Tinto (ASX:RIO,LSE:RIO,NYSE:RIO) said this week that the mining industry would need to reinvent itself in order to be an industry of the 21st century. Speaking at the International Mining and Resources Conference (IMARC) in Melbourne, Jean-Sebastien Jacques said that thinking about the legacy of mining was important at a time when protecting air, water and land mattered more than ever.
The trade war is starting to bite more than commodity prices, with BHP CEO Arnaud Balhuizen saying at the same conference in Melbourne that his company would be trimming its 2019 growth forecasts due to the lose-lose nature of the global trade war.
This week BHP also announced it would be handing out US$10.4 billion in goodies to shareholders through a buy back, the culmination of the promise it would hand over proceeds from the sale of its onshore US assets.
Nyrstar (EBR:NYR) is clearly suffering due to the low, low zinc prices reported in September. The Belgian company reports that its third-quarter profits dropped by 74 percent due to low zinc, high energy prices and rising mine operating expenses. Poor investor sentiment is not helping.
Back to Rio and Jean-Sebastian Jaques (he's been busy), who told Bloomberg this week that China was proving to be very resilient in the trade war environment, with its economic machinery "working very well."
Finally, Nevsun Resources (TSX:NSU) announced that its suitor, Zijin Mining (HKEX:2899) has cleared another hurdle as it moved towards acquiring the Canadian company.
Don't forget to follow us @INN_Resource for real-time updates!
Securities Disclosure: I, Scott Tibballs, hold no direct investment interest in any company mentioned in this article.