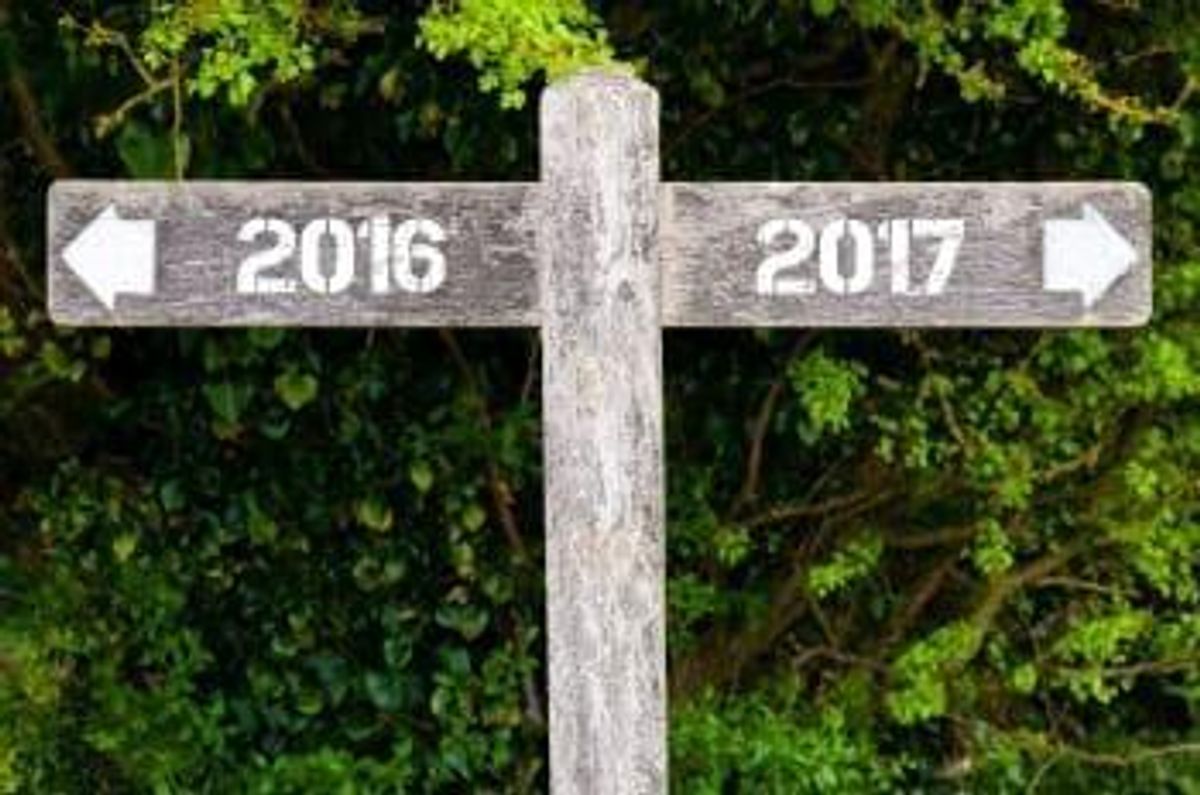 One thing's clear: if pharmaceutical companies want to remain profitable, they'll need to tweak their business strategy in 2017.
When that ball drops in Times Square, we're betting that pharmaceutical companies will be among those who cheer the loudest. The industry faced increased pressures over the past year … so it's no surprise if big pharma is more than ready to bid 2016 goodbye.
First, the American government cracked down on inversion deals, causing the Allergan (NYSE:AGN)/Pfizer (NYSE:PFE) merger to fall through. Then came a vicious presidential election—where both candidates espoused policies that could hurt pharma's profit margins.
At the same time, the industry had to campaign against Proposition 61, which would have ensured select California state agencies received the same drug discounts as the Department of Veteran Affairs.

Throughout it all, Senator Bernie Sanders—
big pharma's big enemy
—was on the case, calling attention to what he termed the industry's greed. ARIAD (NASDAQ:
ARIA
), Mylan (NASDAQ:
MYL
), Pfizer: these are just a few companies that got caught up in a national conversation around price gouging.
A changing political landscape
"In the US, there is clear political will forming against annual or quarterly drug price increases to fuel sales growth," independent pharmaceutical consultant Dr. Carole Bruckler told Life Science Investing News.
That sentiment is developing elsewhere too. Dr. Munna Choudhury, a UK based consultant with AlacraMed, doesn't believe that you'll see many more blockbuster drugs—and she pointed to new regulatory and pricing models as evidence.
One thing's clear: if pharmaceutical companies want to remain profitable, they'll need to tweak their business strategy. So what can you expect to see in 2017?
Choudhury summed it up best: "It's all about value add." And for that, pharmaceutical companies need to go past the pill.
High(er) tech
Enter medtech. The past few years have been marked by unlikely partnerships between technology companies and drug makers—just look at Galvani, a joint venture between Google's Verily (NASDAQ:GOOGL) and GlaxoSmithKline (NYSE:GSK, LON:GSK).
Galvani is at work on bioelectronics, tiny implants that adjust the electric signals sent by nerves. Company President Kris Famm believes these miniature medical devices will one day work in tandem with drug molecules.
It's not just bioelectronics that is changing the face of the pharmaceutical industry. A whole new range of products is coming out—from smart inhalers that measure and record drug dosing, to pills that assist with diagnostics.
It's these technological extras, Choudhury said, that will characterize pharma going forward. Everyone is going "beyond the drug" in order to find a "competitive edge."
Of course, that added value or competitive edge doesn't have to take the form of an app or smart technology.
Getting personal
Consider personalized medicine. A treatment that's genetically tailored to you? That sounds like it's got the edge over more broad-based therapies. It's kind of like buying new jeans—sure, you can still wear the bigger size … but wouldn't you prefer a pair that fits perfectly?
Maybe that's why precision medicine is gaining traction in the pharmaceutical industry. Drugs like Kalydeco, which is approved for only 2,000 of the 30,000 Americans living with cystic fibrosis, certainly reach a smaller market. But they've also got a definite competitive edge in terms of perceived efficacy.
Besides, precision medicine may offer some protection from the patent cliff. It takes more time to develop the biosimilars used in precision medicine than it does to bring a chemically synthesized drug to market, which may make this area less attractive to generic manufacturers. Add in the fact that precision meds work for a smaller part of the population, and the returns, for generic manufacturers, diminish further.
The way forward …
Pharmaceutical companies have always been hubs of innovation, discovering and developing life-saving treatments. But going into 2017, it looks like that innovative energy will need to turn inward.
Change is coming to this market—and it's the companies that adapt to a changing regulatory and political landscape that should find the greatest success.
Don't forget to follow us @INN_LifeScience for real-time news updates.
Securities Disclosure: I, Chelsea Pratt, hold no direct investment interest in any company mentioned in this article.
2016 Outlook for Pharmaceutical Investors
By Morag McGreevey
Pharmaceutical investors are set to face some serious challenges in 2016, with a patent cliff expected to erode profits — according to PwC's "Pharma 2020" report, $148 billion of the industry's revenue will be wiped out between 2012 and 2018.
In 2016 alone, the pharmaceutical industry is expected to lose out on $17 billion in revenue. However, that isn't entirely bad news for pharmaceutical investors; rather, it will be the catalyst for big shifts as the industry responds to the changing needs of today's market.
Shifting market for pharmaceutical investors
The pharmaceutical market has long been the backbone of the life sciences sector, and that won't change in 2016. However, shifts in the market are forcing scientists, executives, regulatory bodies, healthcare officials and pharmaceutical investors to take a hard look at the sector and rethink how to do business. As PwC notes in the introduction to its "Pharma 2020" report, the era of making big bets on potential blockbuster drugs is over.
So what will change in the industry in 2016? For one thing, healthcare policymakers and payers will play a much greater role in the industry. PwC states that these parties are increasingly mandating what doctors are allowed to prescribe, and also notes that more and more of them are moving towards measuring the pharmaeconomic performance of drugs. The prevalence of electronic medical records is facilitating this methodology, as such records offer the data required for outcome-based pricing. Furthermore, regulators are becoming more cautious about approving innovative medications.

This pressure for change is definitely being felt from the government, which is emphasizing prevention rather than treatment (although financial investment to back this shift is lagging). Meanwhile, diseases that were previously considered fatal are becoming chronic in the face of more effective treatment. The recent growth of chronic disease is placing greater pressure on healthcare budgets already straining under an aging population. All of these factors mean that the healthcare industry must change to adapt, and that the pharmaceutical sector must change moving forward. 
Data driving research forward
Just as data is transforming the way that healthcare payers evaluate a drug's worth, data is also transforming the ways that new drugs are developed. PwC claims in its report that people generate approximately 2.5 million terabytes of data per day, and this figure is set to grow in 2016 with the increasing prevalence of pervasive monitoring and "anywhere interface" technologies.
This data has the potential to radically transform how the pharmaceutical industry operates, particularly in relation to research and development. As one industry marketer commented recently, "every patient experience now generates rivers of data which, if pooled intelligently, can trace a detailed portrait of a patient's health and, when aggregated with other patient data streams, can coalesce into deep reservoirs of knowledge about entire disease states and patient populations."

This progress is particularly evident in the area of genetics research. According to PwC, "armed with vast amounts of biological data and the tools to process it — cutting-edge analytics, streaming, massively parallel processing and domain-specific access and query technologies — the industry will be able to develop more effective, personalised medicines. It will also be able to shift the focus from reaction to prevention."
All in all, the collection of health and genetic data is expected to help healthcare become more efficient, precise and personalized in 2016. The future looks hopeful for this industry, but pharmaceutical investors need to know how to navigate the changing tides of this dynamic market.
 
Securities Disclosure: I, Morag McGreevey, hold no direct investment interest in any company mentioned in this article.
Investing News Network websites or approved third-party tools use cookies. Please refer to the  cookie policy for collected data, privacy and GDPR compliance. By continuing to browse the site, you agree to our use of cookies.