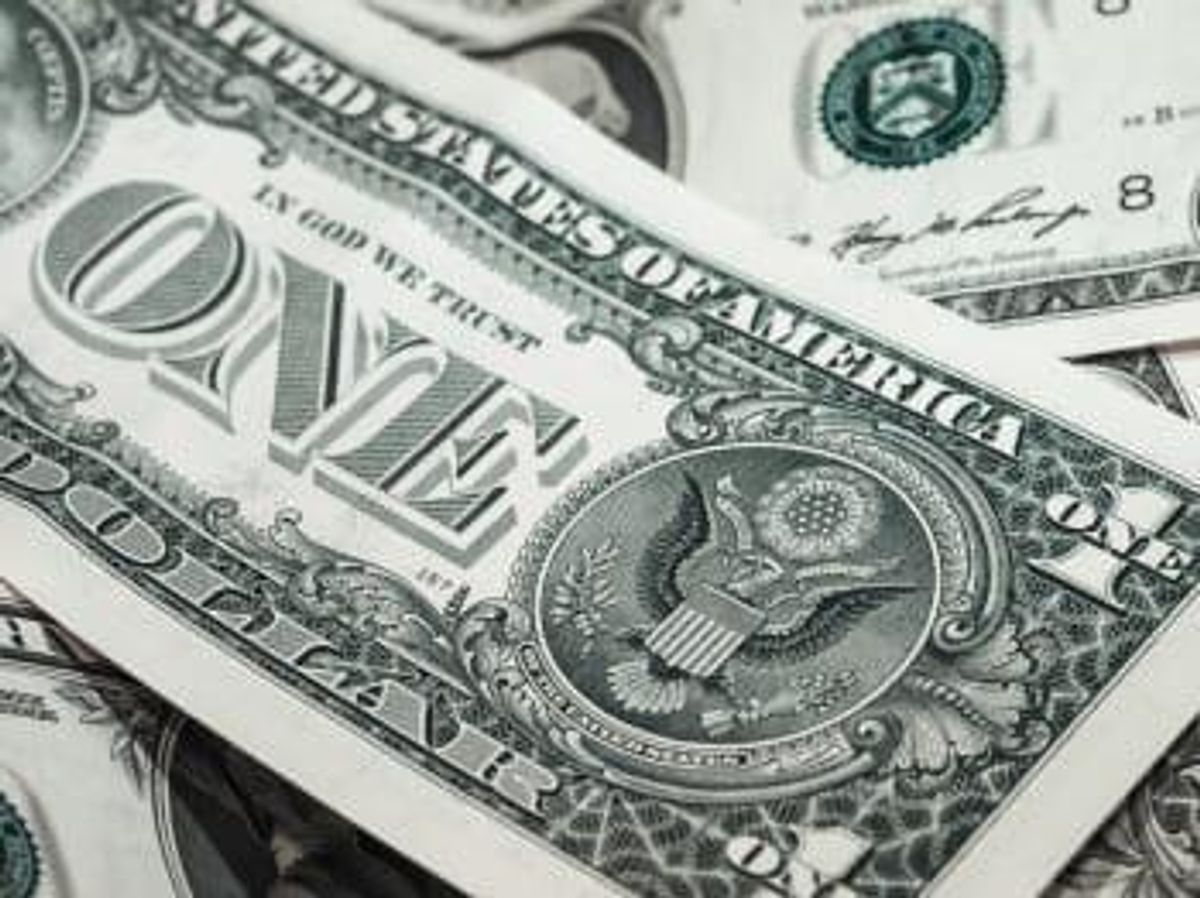 2016 saw countless pharmaceutical companies taken to task for price gouging. Close to the end of the year, a related topic made headlines: price collusion, this time among generic drug manufacturers.
Money might not be everything—but in 2016, most major pharmaceutical news stories seemed to revolve around it. The past year has seen countless pharmaceutical companies taken to task for price gouging, from Mylan (NASDAQ:MYL) to ARIAD (NASDAQ:ARIA). Close to the end of the year, a related topic made headlines: price collusion, this time among generic drug manufacturers.
Unsurprisingly, drug pricing became a major issue in the American Presidential election, with pharma and biotech stocks rising and falling along with poll results. And over in California, state residents had the opportunity to vote on legislation that would have mandated lower drug prices for certain agencies.
Meanwhile, certain pharmaceutical companies elected to pursue a different growth model. Drug discovery is an expensive venture, after all—and with industry pricing strategies under scrutiny, it may have seemed more prudent to pursue different avenues of growth.
So how did these top pharmaceutical news stories develop over the course of the year? We take a closer look below.

Allergan / Pfizer merger falls through
Toward the end of 2015, drug giants Allergan (NYSE:AGN) and Pfizer (NYSE:PFE) announced plans for a $160 billion merger—but that plan was put to bed by new US Treasury rules in 2016. The regulations were implemented to prevent "inversion deals," where an American company moves abroad in order to pay less taxes.
Speaking to CNBC, Brent Saunders, CEO of Allergan, called the legislation "a bit un-American," lamenting the fact that key rules were changed after the merger had already gotten rolling: "It really looked like they did a very fine job of constructing a rule here—a temporary rule—to stop this deal, and obviously it was successful."
The move was a major win for the Obama administration, which had been vocal about the need to curtail tax avoidance strategies by American companies.
Mylan hikes epiPen prices
In August 2016, Mylan hiked epiPen prices by over 400 percent—triggering a massive public outcry, congressional hearing and shareholder lawsuit. Yikes!
Although Mylan's CEO, Heather Bresch, has continued to defend the price increases, the company did backpedal somewhat—promising to introduce a cheaper generic version of the epinephrine injector, and offering a co-pay card.
Those measures didn't satisfy US lawmakers. Bresch was hauled before congress to defend Mylan's prices and the company faced an inquiry into how epiPens have been classified under the Medicaid Rebate program. Mylan elected to settle that dispute quickly, agreeing to pay US$465 million to the US federal government while also not admitting any fault.
In November, that settlement started to seem less certain. Mylan included the payout on its third quarter earnings, but said it still needed to finalize the agreement.
Even if the settlement is reached soon, Mylan's legal woes aren't over: the company now faces a class action suit for allegedly making false statements about the Medicaid rebate issue and misleading investors.

Generic manufacturers investigated for price collusion
Of course, Mylan is just one of the many pharmaceutical companies taken to task for its pricing strategies in 2016. In early November, generic pharma stocks plummeted after news broke that the Department of Justice could charge several major drug manufacturers with price collusion by year end.
Over a dozen companies and two dozen drugs are currently under investigation. The issue at hand? Whether these generic manufacturers conspired to coordinate price hikes.
"The whole point of generics is that they're supposed to be a cheaper alternative," Caroline Chen explained to Bloomberg. "They're supposed to help drive cost-savings for insurers and for consumers after a branded drug comes off-patent."
So it makes sense that US lawmakers have turned their attention here. Indeed, on the heels of the news. Senator Bernie Sanders and Congressman Elijah Cummings requested that federal antitrust regulators examine price increases on insulin and diabetes drugs.
Doctors Without Borders rejects Pfizer's donation
Amidst all this bad press for the industry, Pfizer elected to make what would seem like a surefire positive PR move, offering one million free pneumonia vaccines to a humanitarian organization. But the move backfired big time when Doctors Without Borders rejected the charitable donation.
In a public explanation, Doctors Without Borders' Executive Director, Jason Cone, argued that GlaxoSmithKline (NYSE:GSK, LON:GSK) and Pfizer had artificially inflated the price of this vaccine for years—and that accepting donations enabled drug manufacturers to continue their questionable pricing policies.
At the time, Pfizer spokesperson Sally Beatty criticized Cone's stance: as she told The Atlantic, "to suggest donations are not valuable defies logic." But Pfizer soon seemed to come around: in November, the company agreed to lower the cost of its pneumococcal vaccine for humanitarian organizations.

Stocks move with the American presidential election
The 2016 presidential race triggered significant stock movement in the pharmaceutical sector. Although both candidates spoke about the need to limit corporate power in this space, pharmaceutical investors seemed most leery of a Clinton win. As her polling numbers increased, the pharmaceutical and biotech markets dropped.
In fact, a single tweet from Clinton caused the rallying sector to plummet once more. "EpiPens can be the difference between life and death," she wrote in August 2016, responding to the Mylan story. "There's no justification for these price hikes."
The same day, the iShares NASDAQ Biotech Index (NASDAQ:IBB) fell three percent.
Trump's surprise victory on November 8, 2016 led to a sudden upswing in pharmaceutical and biotech stocks, even as global markets tumbled. But there's no guarantee that rally will last.
"He has made several statements that are also potentially harmful," Marie Owens-Thomsen, chief economist at Indosuez Wealth Management, told Fortune. She went on to note that seeing Trump as a boon for the pharmaceutical industry is "a bit of a simplistic view."
Defeat of Prop 61
Another major vote happened on November 8, 2016, in the state of California. On the table? Whether legislation should be passed that would ensure various state agencies paid the same discounted drug prices as the Department of Veteran Affairs.
Prop 61 was voted down by approximately eight points—the election's second upset. Early polling numbers indicated this bill would pass, and easily. But as the opposition ramped up their campaign—backed by big pharma dollars—that margin narrowed and eventually, disappeared.
As Life Science Investing Newsreported at the time, Prop 61 would only have resulted in lower drug prices for between four and seven million people, in a state with some 40 million residents. The hard fought—and expensive—battle waged over this bill may therefore seem disproportional.
But both sides were fighting for something greater: the power of precedent. "It will reverberate all over America," said Senator Bernie Sanders, a vocal proponent of the bill. Those were echoes the pharmaceutical industry did not want to see. Ultimately, they got their wish.
Growth pharma gets going
Allergan went on an acquisition spree this year, announcing plans to buy Tobira Therapeutics (NASDAQ:TBRA), Vitae Pharmaceuticals (NASDAQ:VTAE), RetroSense Therapeutics, ForSight Visions, Akarna Therapeutics, Chase Pharmaceuticals and a GI disease subsidiary of Rhythm Holding Company.
As mentioned above, Allergan also attempted to merge with Pfizer—an agreement that was terminated when the US Treasury changed certain tax exemption rules.
Allergan's acquisitions, and others like them, are emblematic of a new business development model: growth pharma. The strategy was made famous by Allergan's CEO, who has insisted that pharmaceutical companies don't need to do drug discovery to be successful. Instead, they can make deals with others in the space—acquiring promising product candidates—in order to maximize shareholder returns.
"You have to do research, you have to be committed to innovation," he told Forbes. "I strongly believe that, but discovery has not returned its cost of capital."
Don't forget to follow us @INN_LifeScience for real-time news updates.
Securities Disclosure: I, Chelsea Pratt, hold no direct investment interest in any company mentioned in this article.

Investing News Network websites or approved third-party tools use cookies. Please refer to the  cookie policy for collected data, privacy and GDPR compliance. By continuing to browse the site, you agree to our use of cookies.