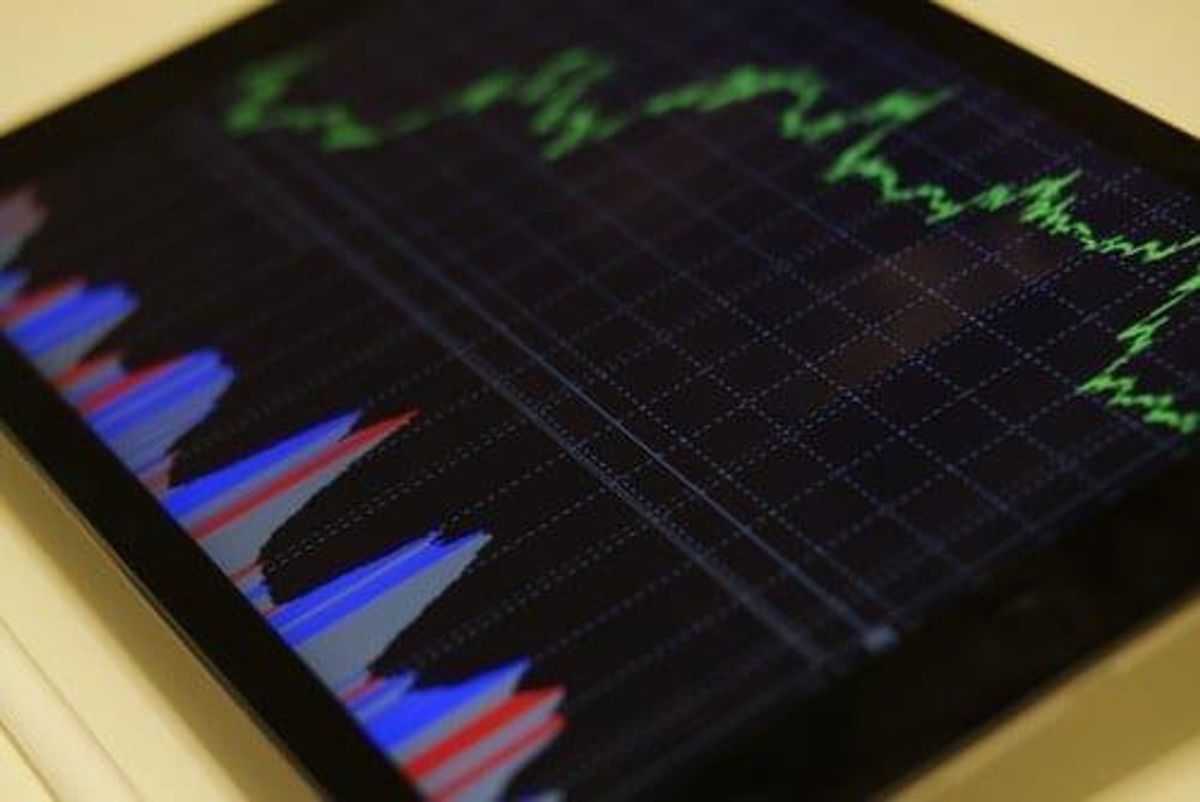 Pharmaceutical companies, the healthcare system and the government are facing new realities with the opioid epidemic, and the only positive for those struggling is new opioid use disorder treatments.
Pharmaceutical companies, the healthcare system and the government are facing new realities with the opioid epidemic, and the only positive for those struggling is new opioid use disorder treatments.
The global pain therapeutics market, which is developing new products to address unmet needs for chronic pain in addition to tackling opioid abuse, is forecasted to grow from US$19.7 billion in 2016 to US$28.8 billion in 2023, according to GBI Research.
Blue Cross Blue Shield analysis of its members shows that people diagnosed with an addiction to illegal and legal opioids increased 493 percent from 2010 to 2016.
In this case, pharmaceutical companies are both blamed for starting the opioid epidemic and now expected to develop drugs to resolve the crisis. This isn't the first time opioids have been on the market either; back in the 1890s, Bayer (OTCPINK:BAYRY,ETR:BAYN) first sold heroin — which is in the opioid class of drugs.
Some of the modern day popular prescription medicines that are abused are Purdue Pharma's Oxycontin, AbbVie's (NYSE:ABBV) Vicodin and Endo International's (NASDAQ:ENDP) Percocet.
Government bodies have even filed lawsuits against pharmaceutical companies — such as Purdue Pharma and INSYS Therapeutics (NASDAQ:INSY), among others — for deceptive marketing tactics, illegal kickbacks, widespread fraud and more.
As pharmaceutical companies begin to settle lawsuits, other companies are developing therapeutics to aid the opioid epidemic.
To that end, the Investing News Network (INN) is taking a look at what is currently on the market for opioid use treatments, what is in clinical trials and where the market going based on the US Food and Drug Administration (FDA) and other major organizations.
Investing in opioid use disorder treatments: FDA-approved stocks
Looking at opioid use disorder treatments, studies show patients with opioid use disorders who detox the more traditional way — with complete abstinence — are more likely to relapse or return to using the drug.
Whereas research shows patients who use medications, including methadone, buprenorphine and naltrexone, have "superior treatment outcomes," according to the study from the US National Library of Medicine.
These opioid use disorder treatments work by reducing the craving for opioids by curbing intense withdrawal symptoms — allowing the patient to have improved social functions while in treatment.
Methadone, originally discovered in Germany, has easily been one of the most widely used drugs to help patients recover from opioid addiction. This drug is part of a long-term program by helping to prevent physical withdrawal symptoms and decreasing cravings.
With new drugs on the market, methadone is no longer the only contender for opioid use disorder treatments. Nonetheless, Hikma Pharmaceuticals (OTCPINK:HKMPY,LSE:HIK) is the key player for methadone with the brand name Dolophine.
Buprenorphine is by far one of the most diversified drugs available for opioid use disorder treatments. Similar to opioids itself, buprenorphine binds to receptors in the brain, but — without a perfect fit — it doesn't give the opioid effects of reduced respiration, euphoria and decreased pain. Instead, the brain receptors are tricked into being satisfied with opioids and, if the patient uses opioids again ,the experience won't be as satisfying.
Indivior (OTCPINK:INVVY,LSE:INDV) is a big name for opioid use disorder treatments and is the company behind Suboxone (buprenorphine and naloxone). Other drugs include Sublocade (buprenorphine extended-release) and Subutex (buprenorphine).
Additional big players for opioid use disorder treatments include BioDelivery Sciences (NASDAQ:BDSI), with its Bunavail (buprenorphine and naloxone buccal film) and Belbuca (buprenorphine HCL buccal film) treatments and Mylan (NASDAQ:MYL), which is the company responsible for generic Subutex.
Knight Therapeutics (TSX:GUD) is another company working on opioid use disorder treatments. The company licensed Probuphine (buprenorphine implant) from Braeburn Pharmaceuticals and received Health Canada approval for the implant in April 2018.
The third opioid use treatment drug, naltrexone, blocks opioids from acting on the brain, taking away the reward of using the drug. In pill form, ReVia (naltrexone hydrochloride) is owned by Barr Pharmaceuticals, which was acquired by Teva Pharmaceuticals (NYSE:TEVA) — the drug is taken every 1-3 days.
Alkermes (NASDAQ:ALKS) developed Vivitrol (naltrexone for extended-release injectable suspension) which is injected monthly.
While these are just a few names in the opioid use disorder treatments, they represent some of the biggest names in the market.
Investing in opioid use disorder treatments: Clinical trial stocks
While there may be only three big names for drugs that opioid use disorder treatments are derived from, they may not be the only ones for long.
As of August 21, there are 6 active clinical trials for opioid use disorder in the US, according to ClinicalTrials.gov, which includes every level of clinical trial and industry funder type.
Indivior has two drug candidates in clinical trials for opioid use disorder, including RBP-6000 which is a buprenorphine one-month depot in Atrigel.
Another candidate of Indivior's in preclinical development is C4X-3256, which is licensed from C4X Discovery (LSE:C4XD). This drug is an oral Orexin-1 receptor antagonist that aims to treat addiction by targeting the craving process, and may be applied to a broad range of substance use disorders.
Alkermes' Vivitrol is in a Phase 3 trial with the University of California as the main sponsor. The two are testing participants before release from jail and, with the help of meeting with a patient navigator, the trial will test to see if participants pass urine drug screening for opioids at six months post-intervention.
Investing in opioid use disorder treatments: The future of treatments
Trump first declared the opioid epidemic a national public health emergency in October 2017. Since then, the FDA has teamed up with the government to encourage further development of opioid use disorder treatments.
With a small number of drugs in clinical trials and a big dose of FDA-approved drugs, the opioid use disorder treatments market leaves investors much to think about. For example, the FDA noted in April 2018 that it is taking additional steps to advance the development of innovative products to treat opioid use disorder.
This release is to affirm the FDA and the federal government's priority stance on medication-assisted treatment. As a result, the "Opioid Dependence: Developing Depot Buprenorphine Products for Treatment Guidance for Industry" was developed.
This was created to focus on ways drug companies can more efficiently develop buprenorphine products, such as the proposed deport buprenorphine product that is similar to an approved product.
In August 2018 the FDA released a draft guidance to encourage the development of the same products, this time for novel medicines for the same indication.
Called the "Opioid Use Disorder: Endpoints for Demonstrating Effectiveness of Drugs for Medication-Assisted Treatment Guidance for Industry," it was developed to identify potential clinical endpoints and other outcome measures that drug developers may consider. It also aims to encourage widespread medication-assisted treatment drugs.
A 2016 estimate by the Centers for Disease Control and Prevention totalled the economic burden of prescription opioid misuse alone to US$78.5 billion a year which lost productivity, healthcare costs, addiction treatment and more.
Don't forget to follow @INN_LifeScience for real-time updates!
Securities Disclosure: I, Gabrielle Lakusta, hold no direct investment interest in any company mentioned in this article.
Investing News Network websites or approved third-party tools use cookies. Please refer to the  cookie policy for collected data, privacy and GDPR compliance. By continuing to browse the site, you agree to our use of cookies.