3 Blockbuster Drugs that Changed the Market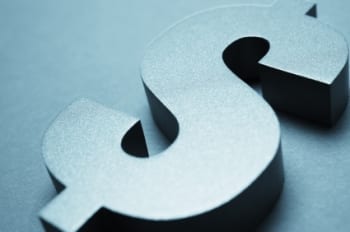 These three blockbuster drugs transformed pharmaceutical investing. But will we ever see anything like them again?
To be called a blockbuster, a drug has to generate at least one billion dollars annually. Considering only two out of every 10 new drugs are even profitable, that's a pretty major feat. Just one lucky break, however, can completely change a company's fortunes—and provide stellar returns to shareholders.
With that in mind, we're revisiting some of history's biggest blockbuster drugs—products that changed the market with their launch.
These three blockbusters transformed pharmaceutical investing. But will we ever see anything like them again?

The first: Tagamet
Tagamet was the world's first blockbuster drug. Developed by Smith, Kline and French (now part of GlaxoSmithKline [NYSE:GSK, LON:GSK]), it treats ulcers and gastrointestinal problems.
"Before Tagamet, the only options were antacids or surgery," remembers Roy Pounder of the University of London, speaking to The Pharmaceutical Journal. Unsurprisingly, then, the drug was immediately popular—in fact, over a million UK patients were prescribed Tagamet during its first five years on the market. During its 17 years of patent protection, the drug generated $14 billion.
That might not seem like an impressive return these days. After all, Sovaldi, Gilead's (NASDAQ:GILD) hep C drug, brought in $10.3 billion in a single year.
But remember that Tagamet hit the market in 1976, when the drug industry's median profit was just over eight percent of total revenue, according to this report from Public Citizen. Today, that number is closer to 20 percent. So way back when, Tagamet's revenues were pretty impressive.
Tagamet's success couldn't last. The drug eventually lost business to its competitor Zantac, which only needed to be taken twice a day (as opposed to four times). And when Tagamet went off-patent in 1994, both it and Zantac saw revenues drop.
Still, Tagamet ushered in a new era for the pharmaceutical industry, where every drug maker—and investor—was on the lookout for the next blockbuster drug.
The best-selling: Humira
Humira goes down in history as the world's best-selling drug. Made by AbbVie (NYSE:ABBV), it's an anti-inflammatory used in treating arthritis, Crohn's, psoriasis and more—and it brought in $14 billion in 2015.
Those profits were threatened in 2016, when Amgen (NASDAQ:AMGN) won FDA approval for Amjevita, a biosimilar. AbbVie launched a lawsuit, hoping to keep Amjevita off the shelves and preserve patent protection for its own blockbuster drug.
In fact, patent protection for Humira should have expired at the end of 2016. But prior to that, AbbVie won 70 plus additional patents to stave off competition. The company believed these would be enough to protect the drug through to 2022. And it's these patents that they will use to prevent Amgen's biosimilar from coming to market.
These sorts of legal proceedings are far from unusual when it comes to blockbuster drugs. Indeed, Amgen recently sued Novartis (NYSE:NVS) for patent infringement—a fact AbbVie made use of in its own legal complaint.
"In seeking to defend its copycat actions here, Amgen is speaking out of both sides of its mouth," AbbVie alleged. "When biosimilars attempt to knock off its biologic products, Amgen tells a different story … Indeed, Amgen has made arguments to the Patent Office that are directly at odds with those it is advancing in this case."
Regardless of its outcome, the legal proceedings should delay the arrival of the biosimilar—thereby protecting AbbVie's MVP for at least a little longer. And that, of course, is one of the benefits of a legal entanglement.
Pharmaceutical companies don't mind spending time in court defending their patents. That's part of the reason why, six years after the Affordable Care Act was passed, there is still just one biosimilar on the market—despite the fact that this legislation was supposed to clear the way for competitor products.
The priciest: Sovaldi
Sovaldi breaks the typical 'blockbuster' mold in that it doesn't treat a common ailment, like high blood pressure. Instead, Sovaldi cures hepatitis C—a liver infection that was often terminal in the past. Here's the heartbreaking truth, however: it's still fatal for plenty of patients.
That's because Sovaldi is the most expensive prescription drug in America. At $84,000 for 12 weeks of treatment, it's out of reach for some. And Medicaid can't help much either.
"The states can't afford it," Matt Salo, executive director of the the National Association of State Medicaid Directors, told The Atlantic. "If we were to pony up for [Sovaldi], we would spend as much on this one drug as we would for all other drugs in the entire program."
Gilead, who makes the drug, has come under fire for these high prices. But the company stands by its pricing model. A spokesperson told The Atlantic that since Sovaldi cures hepatitis C, it actually "delivers significant savings to the healthcare system over the long term." Gilead also provides the drug free of charge to individuals who are uninsured.
The company has other defenders, included John LaMattina—a contributor to Forbes. "If a company is not going to get very good pricing for excellent new drugs, then the biopharmaceutical industry will likely stagnate and many new opportunities for drug R&D will not be able to be funded," he warned.
The story of Sovaldi therefore highlights a critical issue in the pharmaceutical industry: fair pricing and innovative incentive. Drug companies pay billions to develop new products—many of which fail. The pharmaceutical industry says high prices are necessary in order to fund this kind of R&D.
Meanwhile, opponents look at the industry's profit margins—higher than most other sectors—and cry foul. Which brings us to our next point: the future of blockbuster drugs.
The end of an era
If you believe the experts, the age of blockbuster drugs is coming to an end. That's due to the advent of new regulatory and pricing models, which no longer allow companies to command a sky-high price.
But it's not just external forces that have ended the days of blockbuster drug sales. The pharmaceutical industry has itself to blame as well. Past successes—such as the drugs named above—have raised the bar for this industry. New medications don't just have to be effective—they must outperform those already on the market.
That means drug makers must change their business strategies in 2017 and beyond. That characteristic innovative energy needs to turn inward—because it's the companies who can adapt that will thrive.
For more on what that new business model might look like, check out "Pharmaceutical Outlook 2017: Seeking a Competitive Edge."
Don't forget to follow us @INN_LifeScience for real-time news updates.
Securities Disclosure: I, Chelsea Pratt, hold no direct investment interest in any company mentioned in this article.