6 ASX Medical Device Stocks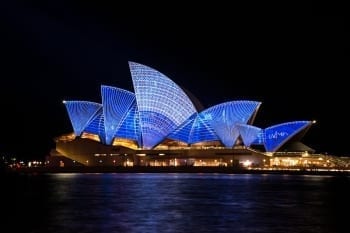 These companies are engaged in a wide range of compelling research around everything from respiratory devices and inflatable tissue to disappearing stents.
Medical device investors know the global big names: Philips Healthcare, Johnson & Johnson (NYSE:JNJ), Medtronic (NYSE:MDT), GE Healthcare (NYSE:GE) and Siemens (OTC:SIEGY). Many of these major manufacturers are based in the United States, while a few operate out of Europe. But another continent away, more companies are at work on potentially groundbreaking medical devices.
Here, the Investing News Network (INN looks at some medical device manufacturers trading on the ASX. These companies are engaged in a wide range of compelling research around everything from respiratory devices and inflatable tissue to disappearing stents.
As every investor knows, it's critical to study what's going on in the market as a whole before making any decisions, regardless of the exchange you're trading on. With that in mind, we're taking a look at a few ASX medical device stocks you may not have heard of before. The companies listed below are from smallest market cap to largest, with all numbers and figures current as of market close on April 4.
AirXpanders (ASX:AXP)
Market cap: AUD $122.03 million; current share price: AUD $0.42
AirXpanders has developed the AeroForm tissue expander, which is used in breast reconstruction post-mastectomy. It's needle-free and wireless—in fact, the patient can use it independently, and in her own home. The company believes the product offers a superior approach to saline implants, which can involve painful surgery and take longer to recover from.
Though the company hasn't had any press releases in 2018, one of its products was on Popular Science's "Best of What's New" product list in 2017 for the AeroForm System. Scott Dodson, AirXpanders CEO said the company is "honored" with being recognized for its product.
REVA Medical (ASX:RVA)
Market cap: AUD $160.86 million; current share price: AUD $0.39
Reva medical creates something many people haven't even heard of: stents. These are temporary supports placed inside blood vessels or ducts when an obstruction is present or if an artery is weak. The type Reva develops are called "scaffolds," which are temporary stents that the body naturally eliminates over time—the Fantom and Fantom Encore.
In April, the company announced a new distribution agreement in Turkey for its Fantom products. "We believe that [our products] will be well received by physicians, who have experience with first generation bioresorbable scaffolds and have expressed interest in Fantom's x-ray visibility, thinner strut profile, and improved ease-of-use," said Carmelo Mastrandrea, VP Europe at REVA Medical.
SomnoMed (ASX:SOM)
Market cap: AUD $187.84 million; current share price: AUD $3.02
SomnoMed calls itself, "the worldwide leader in Continuous Open Airway Therapy," to back up that claim, the company has operations in Asia, North America and Europe—and of course, Australia. The company focuses most of its devices around sleep apnea.
Its primary product, the SomnoDent COAT device, treats sleep apnea by moving the lower jaw forward during sleep. SomnoMed also has products designed to prevent teeth grinding and treat bruxism.
ImpediMed (ASX:IPD)
Market cap: AUD $272.16 million; current share price: AUD $0.72
ImpediMed uses bioimpedance technology, sending an electric current through the body to measure a patient's fat mass and fluid levels. Statistics which can be very useful in a clinical setting. ImpediMed's L-Dex U400, for example, can be used to detect early signs of lymphedema.
The company signed a commercial agreement with Sharp HealthCare to be a centre of excellence for ImpediMed's Sozo with L-Dex, in its cancer care program. This agreement is also one of the first health systems to use the product.
Nanosonics (ASX:NAN)
Market cap: AUD $748.24 million; current share price: AUD $2.50
Nanosonics works in the infection control market, developing devices meant to protect patients from getting an infection while receiving medical care for another condition. The company focuses on high level disinfection processes because over 200,000 infections occur every year from healthcare associated infections—some of which can be fatal.
Trophon EPR, is the company's product designed to prevent ultrasound probe cross-infections, such as fungicidal, bactericidal and other infections.
Cochlear (ASX:COH)
Market cap: AUD $10.38 billion; current share price: AUD $180.40
The last company on our list is also the biggest of the five, at least in terms of market cap. As Cochlear's name suggests, they're in the business of making cochlear implants, miniature devices that can help deaf people to hear.
Early in the year Cochlear released the new Baha SoundArc in the US and Canada for children. The device is meant for patients with mixed hearing loss, single-sided sensorineural deafness, and conductive hearing loss.
This is an updated version of an article originally published on Investing News Network on January 2017.
Don't forget to follow us @INN_LifeScience for real-time news updates.
Securities Disclosure: I, Gabrielle Lakusta, hold no direct investment interest in any company mentioned in this article.