How to Invest in Medical Devices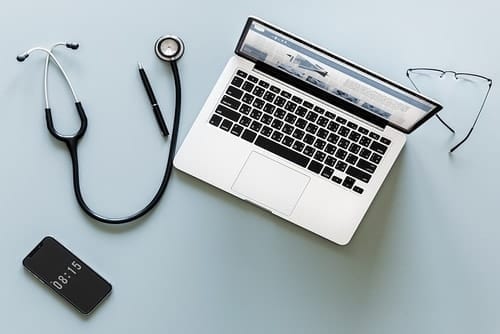 What is the best way to invest in medical devices? The sector can be intimidating, but for interested investors it's worth looking into.
The medical device market offers investors unique exposure to the overall life science space, especially in an era of fast-growing tech advancements in healthcare.
This industry covers a wide range of health and medical instruments used in the treatment, mitigation, diagnosis and prevention of diseases and physical conditions. As modern medicine is rapidly changing, medical device development must keep up.
Some examples of medical devices are neurostimulation devices, surgical implants, ultrasound imaging devices and robotic medical technology, along with insulin pumps and insulin pens for diabetes. Similar to how pharmaceutical companies seek to serve unmet needs, medical device companies do the same through their innovative technologies.
Here the Investing News Network breaks down how to invest in medical devices and gives a more in-depth look at what's in store for the sector's future.
Invest in medical devices: What to know
Medtech companies will often seek to show investors that their products are ready to enter the market and will be in demand right away — whether it be by serving a large demographic or by targeting a specific ailment in the population that has an unmet medical need.
Much like firms following the drug approval pathway, medtech companies must conduct extensive clinical trials to bring their products to market; they have to refine their technology and confirm efficacy and safety in order to receive regulatory approvals.
Successfully completed clinical trials and product approvals are usually major catalysts for a company's share price. A medical device stock can experience a big jump when announcing positive results from a recent trial or approval from a regulatory body such as Health Canada, the US Food and Drug Administration or an equivalent agency in Europe or Asia. Poor results can have a negative impact.
Patentability also plays a big role in a medical device company's shareholder value. Once a product has been patented, the company controls its every move and can choose to license it or make another type of deal to expand the reach of its device.
The sector is dominated by a handful of big medical device manufacturers, such as Johnson & Johnson (NYSE:JNJ), Abbott Laboratories (NYSE:ABT), Stryker (NYSE:SYK) and Medtronic (NYSE:MDT). That means investors interested in large-cap companies will have no trouble finding what they're looking for.
Investors will also find smaller-cap companies amid the heavyweights — it's just a matter of risk tolerance. Some medical device companies in the micro-cap range include: iCAD (NASDAQ:ICAD), Neovasc (TSX:NVCN,NASDAQ:NVCN), SQI Diagnostics (TSX:SQD,OTCQB:SQIDF) and Fonar (NASDAQ:FONR).
Invest in medical devices: ETFs
For those who prefer to mitigate risk factors, exchange-traded funds (ETFs) give investors a safer way to put money into the market. With exposure to various companies, any potential decrease in one stock won't significantly drive down returns for the ETF as a whole. ETFs hold assets like stocks, commodities and bonds, and trade close to their net asset value.
Typically ETFs track an index. In the medical device arena, there are two indices that can be followed: the S&P Health Care Equipment Select Industry Index (INDEXSP:SPSIHE) and the Dow Jones US Select Medical Equipment Index (INDEXDJX:DJSMDQ).
The largest ETF in the medical devices sector is the iShares US Medical Device ETF (ARCA:IHI), which has a focus on US companies that manufacture and distribute medical devices. It also provides investors with targeted access to domestic medical device stocks.
This passive ETF tracks the Dow Jones US Select Medical Equipment Index. There are 62 holdings in the ETF; the five biggest holdings in its portfolio are Abbott Laboratories, Thermo Fisher Scientific (NYSE:TMO), Medtronic, Danaher (NYSE:DHR) and Becton Dickinson (NYSE:BDX).
The other ETF for investor consideration is the SPDR S&P Health Care Equipment ETF (ARCA:XHE), which tracks the S&P Health Care Equipment Select Industry Index. Out of 83 holdings, the top companies are Inari Medical (NASDAQ:NARI), GenMark Diagnostics (NASDAQ:GNMK), AtriCure (NASDAQ:ATRC), Penumbra (NYSE:PEN) and Alphatec Holdings (NASDAQ:ATEC).
Invest in medical devices: Market outlook
According to Precedence Research, the global medical device market is projected to grow at a compound annual growth rate (CAGR) of 5.2 percent between 2019 and 2027 to reach US$671.49 billion.
A report from BCC Research is even more optimistic, estimating that the medical technology industry will cross revenue of almost US$797 billion by 2025, growing at a CAGR of 5.6 from 2020 to 2025.
Driving that growth will be an increase in diseases, particularly cancer and diabetes, plus cardiovascular, neurological, orthopedic and respiratory diseases, which are on the rise due to age.
Chronic diseases are also growing in prevalence — the United Nations has said that by the end of 2030, the ratio of total deaths due to chronic diseases is expected to rise to around 70 percent, and the total burden of chronic diseases worldwide is expected to reach around 60 percent.
In short, with the future growth of the market anticipated to be in the billions, there are many opportunities for investing in the medical device industry.
This is an updated version of an article originally published by the Investing News Network in 2017.
Don't forget to follow us @INN_LifeScience for real-time news updates!
Securities Disclosure: I, Melissa Pistilli, hold no direct investment interest in any company mentioned in this article.