How to Invest in Medical Devices
Investing in the medical device sector might be intimidating, but the Investing News Network outlines why it is worth your while.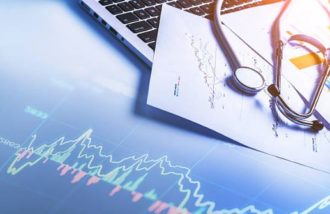 Health care investors looking for long-term potential should be especially interested in the medical device sector.
This market covers a wide range of health or medical instruments used in the treatment, mitigation, diagnosis or prevention of a disease or physical condition. With a population that is getting older, investment in health care and–by extension–medical devices, remains a compelling theme.
The healthcare reform plan in the US proposed by the GOP and president Donald Trump is a good example of how telling the medical device sector is. The proposal calls for the removal a medical device tax that many companies were against from the beginning when it was introduced during the Obama administration, even though the tax was temporarily suspended in January 2016.
Fast forward to April 2017: allegations state that there are "no plans" to delay implementing taxes in a government-funded bill that Trump is expected to sign by April 28. The publication further states that companies would then pass of taxes to consumers in health plans priced for sale for late 2017 and coverage in 2018.
In short, the medical device sector is ripe with action, and Trump's stance on the space is no doubt a leading factor. That said, there's plenty for investors to be excited about in this space. Here, the Investing News Network (INN) breaks down how to invest in medical devices, and more on what the industry looks like today.
Invest in medical devices: what to know
Medical device companies regularly go through extensive tests and trials for their technology, these serve as a regulatory way to confirm their findings, or find elements that need refinement before fully entering the market. The completion of these can be a major boost to a company's share price.
These companies will often seek to show investors that their products are ready to enter the market and will be in demand right away. Be it by a large demographic or by targeting a specific ailment in the population.
The medical device sector is dominated by a handful of major players. From Johnson & Johnson (NYSE:JNJ), to Medtronic (NYSE:MDT), investors looking for a large-cap company will have no trouble meeting those needs. But investors will also find smaller cap companies amidst the heavyweights it's just a matter of deciding where your risk appetite lies.
Another aspect investors need to keep an eye on while investing in medical device companies is the time of trials and the possibility of a price bump once data from these tests is released. A company's stock can have a big splash in a day, where it announced positive results from a recent trial with agencies like the Food and Drug Administration, a similar agency in Europe or Asia.
Patentability will play a big role in the plans of a medical device company. Once a product has been patented the company controls its every move and can choose to license it or make another type of deals to expand the reach of its device.
Change in population leads to higher need of devices
A key aspect in the medical device sector is the need from an aging population. Thanks to this rise, more varied types of devices are needed and companies see growth thanks to it.
"We have a lot of baby boomers right now getting older, so you could say medical devices, in general, are good to invest in because the age population and demographics are demanding that," Meghan Alonso CEO of Imua Services, a resource center for medical device companies looking to grow in the market, told the Investing News Network. 
It's important for investors to pay close attention to the plans of medical device companies and compare the possibility of growth through a device that would be in high demand depending on the type of population or leading diseases in the world.
How to invest in medical devices: ETFs
ETFs, give investors a safer choice to put money on the market. Thanks to a pool of companies collectively making the ETF, any potential decrease wouldn't significantly drive down the returns, compared to placing a large investment with only one company. ETFs hold assets like stocks, commodities and bonds, and trade close to their net asset value.
Typically, ETFs track an index. For medical devices, investors have two indices that can be followed, including the S&P Health Care Equipment Select Industry Index (INDEXSP:SPSIHE) and the Dow Jones US Select Medical Equipment Index (INDEXDJX:DJSMDQ).
The largest ETF in the medical device space is the iShares US Medical Device ETF (NYSEARCA:IHI). IHI offers investors with exposure to US companies that manufacture and distribute medical devices. It also provides investors with targeted access to domestic medical device stocks. This passive ETF aims to track theDow Jones U.S. Select Medical Equipment Index. Year-to-date this ETF has gained 16.71 percent.
The fund's top five biggest holdings include Medtronic, Abbott Laboratories (NYSE:ABT) Thermo Fisher Scientific Inc (NYSE:TMO), Danaher (NYSE:DHR) and Stryker Corp (NYSE:SYK)
The other ETF option for investors is the SPDR S&P Health Care Equipment ETF (NYSEARCA:XHE), which tracks the S&P Health Care Equipment Select Industry Index. The fund's top holdings include Alere (NYSE:ALR), C.R. Bard (NYSE:BCR), Align Technology (NASDAQ:ALGN), Globus Medical-A (NYSE:GMED) and Intuitive Surgical (NASDAQ:ISRG).
Medical device sector today
Despite the unpredictability of the current US president medical devices have a steady path ahead thanks to the aging population. A market report published in 2016 by Lucintel indicated the global medical device market will each a whopping $343 billion by 2021.
"The major drivers of growth for this market are the growth in healthcare expenditure, increasing health awareness, and aging population," read a release from the market research firm.
A market report from the US Department of Commerce indicated the healthcare industry was critical for the American economy overall, claiming investment in these has doubled in the last decade.
After low research funds prior to 2010, the wheels have slowly begun turning in the opposite direction. The report states that between 2013 and 2020, "larger medical device companies" are expected to raise their budgets by approximately three percent.
"Despite uncertain economic conditions in key markets around the world, large and small players in the U.S. medical device industry show adaptability and tenacity, and companies are optimistic about the future," the report continues. "Medical device companies have found new opportunities for development in the face of uneven international economic growth and continually changing regulatory systems."
Even though the Trump administration appears to be instilling fear in the medical device sector, breath easy, investors: there's still plenty to be optimistic about.
Don't forget to follow us @INN_LifeScience for real-time news updates.
Securities Disclosure: I, Bryan Mc Govern, hold no direct investment interest in any company mentioned in this article.