Feb. 09, 2017 03:30PM PST
Genetics Investing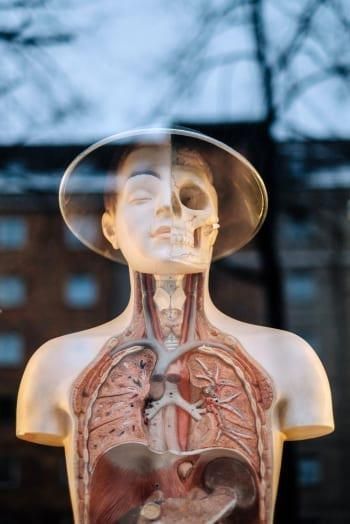 What exactly are mesenchymal stem cells … and more importantly, why should investors care?
Regular readers of Life Science Investing News will be familiar with the term "mesenchymal stem cells" (MSCs). After all, there are currently some 600 plus clinical trials in process involving MSCs—and experts suggest breakthrough developments are drawing near. But what exactly are mesenchymal stem cells … and more importantly, why should investors care?
Below, we break down the science, as well as the pros and cons of buying into these kinds of stem cell research companies.
What are mesenchymal stem cells?
MSCs are multipotent stem cells, which means they can develop into more than one type of cell. Found predominantly in bone marrow, MSCs make and heal cartilage, bone and even fat by developing into specialized cells: chondrocytes, osteoblasts and adipocytes.

Medical applications
One obvious application of MSCs is in the healing, repair and replacement of cartilage or bone. In this way, they may one day be key in treating osteoarthritis or joint injuries.
But there is also new research suggesting MSCs can help new blood vessels develop in damaged tissue. Because of that, they could be instrumental in healing and regenerating tissue damaged by diseases.
Finally, MSCs have been shown to reduce inflammation. That expands their potential applications: these stem cells might be used to impede the progression of autoimmune diseases or to prevent organ transplant rejection.
Ongoing clinical trials
As mentioned above, there are some 600 clinical trials in process, all studying the efficacy and safety of MSC-based therapies. Mesoblast (ASX:MSB), for example, has products under investigation for chronic heart failure, back pain, acute graft versus host disease, biologic refractory rheumatoid arthritis and diabetic nephropathy. The company has nine clinical trials underway.
Or there's Regeneus (ASX:RGS). They're developing CryoShot, an MSC therapy for canine osteoarthritis and tendinopathy. Their product candidate Progenza is designed to treat similar conditions in humans.
These companies provide a snapshot of the diverse applications MSCs may have in medicine. And they're just two of the stem cell research companies currently at work!
Challenges
But don't get swept up just yet—MSCs aren't a cure all. Stem cell research is a laborious process, as investors who've been in the game for a while can tell you. Ten years ago, the field seemed poised to revolutionize medicine, but as progress slowed and controversy increased, once promising biotechs became penny stocks.
With more products now in clinical trials, stem cell research companies seem to be moving forward once again. But questions remain—like how MSCs can be effectively delivered to damaged tissues. The body often removes these transplanted stem cells before they have the chance to help regenerate tissue, and researchers need to find a way to keep them from being eliminated by an immune response.
Then there's the issue of manufacturing. It's very costly to produce MSC-based therapies at scale. As such, the industry is at work on developing methods of manufacture that will allow for reasonable profit margins.
Don't forget to follow us @INN_LifeScience for real-time news updates.
Securities Disclosure: I, Chelsea Pratt, hold no direct investment interest in any company mentioned in this article.