An Investor's Overview to Biosimilars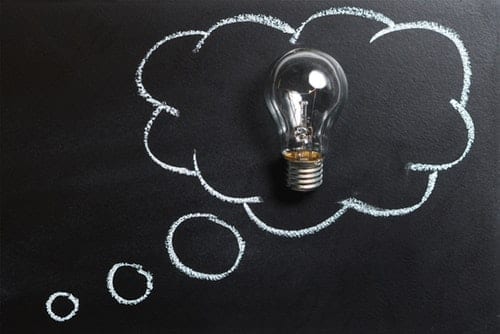 Biosimilars are growing in popularity in both Canada and the US. Here is an overview of the biosimilars market for investors.
Biosimilars in the United States have slowly been garnering interest over the last several years, thanks to the Biologics Price and Competition and Innovation Act which came into fruition in 2009.

Also called the Biosimilars Act, it was signed into law by former President Barack Obama in March 2010 with the purpose of paving the way for regulatory approvals for generic biologics—which are also called biosimilars—that are similar to the "generic drug pathway" found under the Hatch-Waxman Act.
Biosimilars were defined by the Public Health Service Act "as a virus, therapeutic serum, toxin, antitoxin, vaccine, blood, blood component or derivative, allergenic product, or analogous product."
According to the US Food and Drug Administration (FDA), the Biosimilars Act was created in order to lay the foundation for providing more treatment options, increase access to "lifesaving medications" and lower the costs of healthcare with added competition.
As a result of the act, the biosimilar market is poised for exponential growth in the coming years. Grand View Research estimates that the biosimilars market size will reach US$61.47 billion by 2025, growing at a compound annual growth rate (CAGR) of 34.2 percent between 2018 and then.
Fueling that growth will be "major biological drugs" nearing patent approvals. The lower cost of biosimilars when compared to biologics and "positive outcomes" from clinical trials will also drive the growth of the biosimilar market.
On that note, here the Investing News Network provides an investor's overview to biosimilars—including how to differentiate between biologics and biosimilars—what's available in the biosimilar market and where the industry is heading.
The difference between biologics and biosimilars
Biologics and biosimilars often get misconstrued, but it's important to know there are meaningful differences. Unlike generic drugs, biosimilar drugs are, of course, similar to an existing product but not identical to the original medicine.
As described by the FDA, "a biosimilar is a biological product that his highly similar to and has no clinically meaningful differences from an existing FDA-approved reference product."
The agency explains that to be "highly similar," a company developing a proposed biosimilar shows that its product has close similarities to the originating product by comparing the structure and function of the original medicine and the biosimilar. However, the drug manufacturer must also make clear that the proposed biosimilar has "no clinically meaningful differences" from the reference product as it relates to safety, purity and safety and effectiveness.
Putting it simply, biosmiliars are small molecules such as medicines like aspirin, and have "simple molecular structures," making them capable of being duplicated. When a patent for that drug expires, other companies can copy a small molecule of the drug and then reproduce the same active ingredient as that drug.
Meanwhile, biologics are large complex molecules that diagnose, treat and prevent diseases. They are produced through biotechnology in living things such as a microorganism, a plant or an animal cell.
According to the Canadian Society of Intestinal Research, biologics include blood products, cytokines, growth factors, vaccines, gene and cellular therapies, fusion proteins, insulin, interferon and monoclonal antibody (mAb) products.
In short, biosimilars are small molecules, while biologics are large and have a more complex molecule structure.
How are biosimilar products approved?
In the Canada and the US, both Health Canada and the FDA have their ways of regulating and approving biosimilars.
For a company to obtain authorization for biosimilar medicines from Health Canada, the manufacturer is required to submit information to the agency that shows how the biosimilar and reference biologic drug are similar and that "there are no clinically meaningful differences in terms of safety and efficacy between them." From there, Health Canada decides to approve a biosimilar based on a benefit/risk assessment once looking at all of the data submitted by the drug maker.
Benefits Canada explains explains that because these drugs are "new entities," they are still required to follow the new drug submission process, which includes submitting a clinical trial, full chemistry and manufacturing data. As the application is submitted as a reduced data package, not all of the information from the originating biologic is required by Health Canada for a biosimilar.
Each provincial government also determines when pharmacists can substitute "a generic drug when a brand name drug is prescribed." When a drug is considered a bioequivalent, pharmacists are able to prescribe the generic drug substitute for a brand name drug without a physician's approval.
Once approved, the drug will not be declared a bioequivalent to a reference drug and will still be regulated like any new biologic drug.
In the US, the process is somewhat similar with the FDA in that all products "undergo a rigorous evaluation" in order to provide peace of mind to patients of the drug's efficacy, safety and quality. When it comes to biosimilars, the application requires the manufacturer to show "biosimilarity" to the original product, including:
studies that show how the biological product is similar to the reference product;
animal studies that includes a toxicity assessment of the drug; and
clinical studies or a study that shows the safety, purity and potency of the biosimilar product in at least one indication that the original product is licensed for.
The company must also provide information that shows how the biosimilar product will have the same clinical result as the original product in a patient and that switching between the biosimilar and reference product won't have an impact on safety or effectiveness.
In short, FDA-approved biosimilars offer more treatment options for patients by increasing access to different medicines while even having the potential to lower costs of healthcare with more competition.
Approved biosimilar medicines in Canada and the US
Biosimilars in Canada are approved by the Biologics and Genetic Therapies Directorate (BGTD) of the Health Products and Food Branch (HPFB) of Health Canada.
As noted by the Generics and Biosimilars Initiative, the first approved biosimilar in Canada came in 2009 and was a drug developed by Sandoz, which is a division of Novartis AG (NYSE:NVS), called Omnitrope. Omnitrope was created to treat growth hormone deficiencies in adults and children.
Since then, the regulatory agency has approved nine more, including five by these public companies:
Hospira, a division of Pfizer (NYSE:PFE), which developed Inflectra and was authorized in January 2014. The product treats indications such as Crohn's disease, psoriatic arthritis, rheumatoid arthritis and ulcerative colitis;
Celltrion (KSE:068270), a company that created Remsima and received approval from Canada's regulatory agency in January 2014. This drug treats indications including Crohn's disease, ankylosing spondylitis, psoriatic arthritis, psoriasis, Rheumatoid arthritis and uclerative colitis;
Merck Canada, an affiliate of Merck (NYSE:MRK), which received approval for its product Brenzys iAugust 2016 to treat ankylosing spondylitis and rheumatoid arthritis;
Sandoz, which developed its second biosimilar called Erelzi that received approval in August 2017. This treatment's therapeutic areas includes ankylosing spondylitis, juvenile idiopathic arthritis and rheumatoid arthritis;
Amgen (NASDAQ:AMGN), which is responsible for Mvasi and treats indications such as Colorectal cancer. Amgen received authorization from Health Canada for its product in October 2018.
Over in the US, there are currently 17 approved biosimilars by the FDA, with the first one having been approved in March 2015. The drug, called Zarxio, was developed by Sandoz and treats the following indications: patients with cancer receiving myelosuppressive chemotherapy, patients with acute myeloid leukemia receiving induction or consolidation chemotherapy, patients with cancer undergoing bone marrow transplantation, patients undergoing autologous peripheral blood progenitor cell collection and therapy and patients with severe chronic neutropenia.
Since 2018 and up to and including early 2019, eight biosimilars have received regulatory approval from the agency, including ones developed by these public-related companies:
Hospira's Retacrit, which was the first biosimilar erythropoiesis-stimulating agent (ESA) to be approved in the US. This treatment is indicated for treatment of anemia as a result of chronic kidney disease in patients on and not on dialysis, Zidovudine in patients with HIV, and the effects of concomitant myelosuppressive chemotherapy;
Mylan, which is also under Pfizer as a distributor, received FDA approval for Fulphila in June 2018 and is the first biosimlar approved to Neulasta to reduce the risk of infection during cancer treatments;
Pfizer, which developed Nivestym and received clearance from the FDA in July 2018 to treat patients with neutropenia;
Sandoz, which developed Hyrimoz and got the nod from the FDA in October 20198 to treat all indications of reference medicine not protected by orphan exclusivity. The drug received approval for indications including rheumatoid arthritis, juvenile idiopathic arthritis, juvenile arthritis, psoriatic arthritis, ankylosing spondylitis, Crohn's disease, ulcerative colitis and plaque psoriasis;
Coherus BioSciences (NASDAQ:CHRS), which created Udenyca. This is the first pegfilgrastim biosimilar approved by both the FDA and the European Commission for cancer patients receiving myelosuppressive chemotherapy. Coherus BioSciences received approval from the FDA in November 2018.
Celltrion's got FDA approval in November 2018 for Truxima, which was the first approval by the agency for a biosimilar treating adult patients with non-Hodgkin's lymphoma. Celltrion and Teva Pharmaceuticals (NYSE:TEVA) received FDA approval in December 2018 for Herzuma to treat indications including adjuvant breast cancer and metastatic breast cancer.
Investor takeaway
All told, there are plenty of options in the biosimilar industry for interested investors although more is on the way. According to ClinicalTrials.gov, there are currently four trials under way split between Canada (one) and the US (three).
In terms of additional nods, the FDA approved in March 2019 a biosimilar developed by Pfizer, called Trazimera, to treat human epidermal growth factor receptor-2 (HER2) overexpressing breast cancer and HER2 overexpressing metastatic gastric or gastroesophageal junction adenocarcinoma.
With the biosimilars market projected to reach an impressive US$61.47 billion by 2025 as indicated by Grand View Research, opportunities in the biosimilar market will certainly continue flourishing for both investors and patients alike.
Don't forget to follow @INN_LifeScience for real-time updates!
Securities Disclosure: I, Jocelyn Aspa, hold no direct investment interest in any company mentioned in this article.