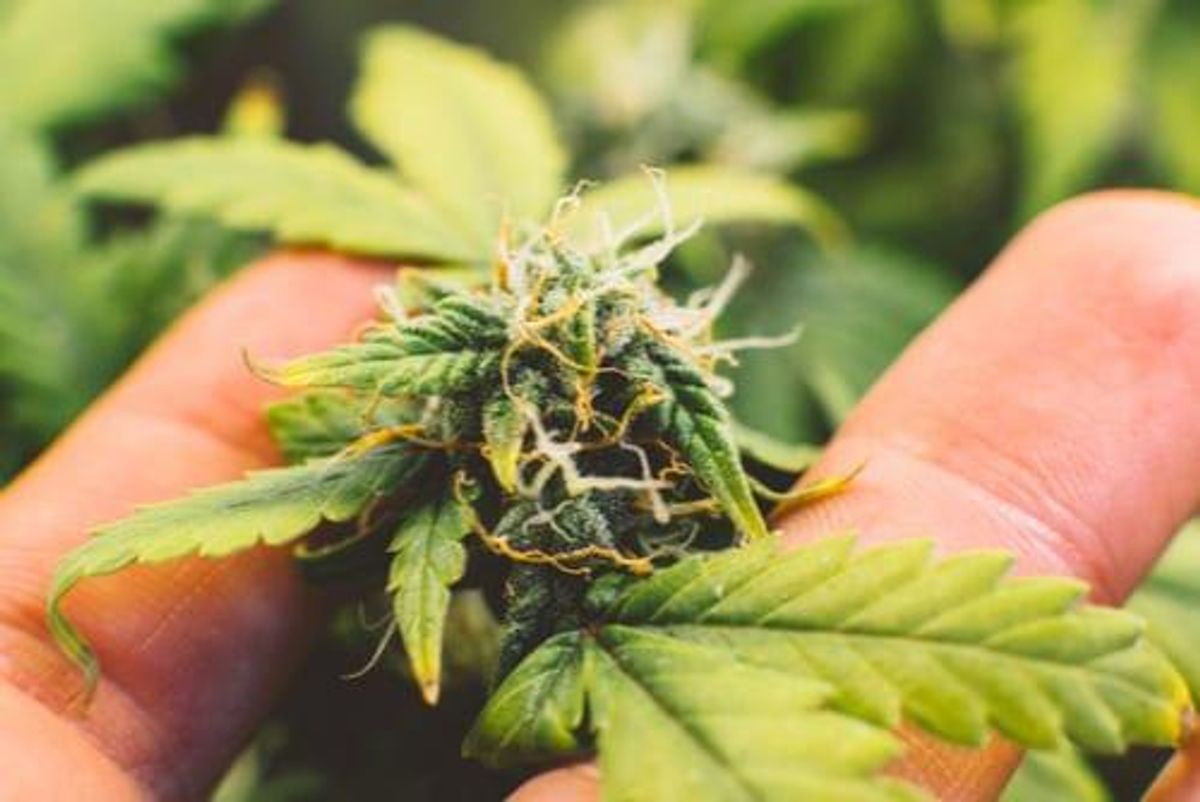 In the rapidly evolving cannabis marketplace, how much will M&A activity dictate the course of action for Canadian operators?
As investors continue to prioritize cannabis opportunities in the US, market watchers expect mergers and acquisitions (M&A) to play a role in the future for Canadian companies.
A consolidation trend has been expected in the Canadian cannabis space for some time now based on the size of the market compared to the number of operations in the country.
With a recently renewed financial boost and two significant deals among major players in the country, M&A looks set to bring in a new order for Canadian cannabis.
Meanwhile, as Canadian companies wait for policy changes below the border, M&A may help them position ahead of changes in the American legal landscape.
Recent deals push consolidation trend for Canadian M&A
Heading into 2020, a pattern of consolidation was expected for Canadian cannabis operators. However, complications from the financial uncertainty caused by the COVID-19 pandemic likely affected plans.
The latter half of 2020 and the start of 2021 brought some newfound momentum for cannabis investments; this came alongside serious developments in the Canadian marketplace that boosted the performance of operators, according to Nawan Butt, portfolio manager with Purpose Investments.
The tone for M&A between cannabis producers in Canada was set late last year, when Aphria (NASDAQ:APHA,TSX:APHA) and Tilray (NASDAQ:TLRY) announced a company union to investors.
The deal sent waves across the cannabis investing landscape as it combined two of the biggest names in the public markets, resulting in a company worth approximately C$5 billion.
Butt told the Investing News Network (INN) that the Aphria and Tilray deal was a great opportunity for each company to fill the other's weak spots. "A great merger of equals, I would say," he said.
Following confirmation of the transaction, Som Seif, founder and CEO of Purpose Financial, said the deal was a starting point for more consolidation in the Canadian cannabis space.
And the trend did in fact continue thanks to an all-share C$235 million acquisition deal struck between HEXO (NYSE:HEXO,TSX:HEXO) and fellow public producer Zenabis Global (TSX:ZENA).
"Canadian licensed producers (LPs) have been given a second lifeline of sorts here where the capital markets are back to support them and their balance sheets and put them back into growth mode," Butt told INN.
What are Canadian companies looking for in M&A right now?
Narbe Alexandrian, CEO of RIV Capital (TSX:RIV,OTC Pink:CNPOF), formerly known as Canopy Rivers, told INN that just over two years after federal cannabis legalization in Canada there has been a critical evolution in terms of how deals are valued.
"At the time, when legalization was taking shape, it was always a race towards who had the most supply," he said. "Fast forward to now, we've noticed that it's not about who has the infrastructure, it's about who has the eyeballs, who has the demand, who can capture that demand."
The executive explained that this shift in how the market approaches valuation has led to a renaissance in Canadian cannabis by way of a multitude of companies seeking a reset button of sorts.
"That reset button could be bankruptcy, or it could be a fire sale of the asset," he said.
The bigger names in the space have also faced difficulties in a changing financial landscape, and Alexandrian said that for the most part they will likely stop trying to do everything. As a result, he explained, there will be a need for other cannabis companies to fill the gaps left open.
The Valens Company (TSXV:VLNS,OTCQX:VLNCF) President Jeff Fallows agreed with Alexandrian. In a conversation with INN, the executive said M&A strategy has been directly impacted by a shift in the style of executive leadership at the top of the Canadian cannabis space.
"You're seeing more and more jettisoning of things that are not core (to the big producers), and Valens has been a particular benefactor of that," he said. Valens specializes in extraction services and has even moved forward with its own line of products, such as vape pens.
Fallows explained that in meetings with newer management teams at LPs, he hears them ask, 'Why am I doing vape pens?' and instead they elect to pursue a partnership.
"(It's) very good from the Valens perspective, but I think (it is) symbolic of the growing up and the evolving of the cannabis sector as a CPG sector," Fallows said.
Butt has argued that the Canadian market will reach a point where a controlling top of leading companies holds a dominant majority position in the domestic market.
While the green rush of cannabis investment initially led to an explosion of companies and investment avenues, the expert thinks it's most likely the market will end up with a reduced number of operators.
"What I anticipate for us to start seeing more often is more mergers between tier one and tier two players," Butt said, classifying the types of Canadian cannabis companies out there.
He warned that none of the future deals that may come into play will be focused on infrastructure or capacity options.
"Nobody wants to buy capacity right now," said Butt. "What is worth value is brands, relationships, innovative product formats and international exposures."
Canadians pine for US entry points
One aspect all experts can agree on is the way the US marketplace has affected the path of expansion for Canadian companies.
Canadian firms have entered the US market through strategic investments or expansions with CBD derivative options, which are legally permitted thanks to hemp-derived CBD permissions in the country.
"We anticipate there will be further mergers of sorts going into this year, especially in anticipation of the US opportunity opening up for Canadian LPs," Butt told INN.
Those business opportunities, however, do not represent medical or recreational cannabis product sales in the fractured state markets. That avenue has been entirely dominated by US-based multi-state operators (MSOs).
"US cannabis companies are now hitting a level of maturity where real business models are emerging," Joe Bayern, CEO of Curaleaf Holdings (CSE:CURA,OTCQX:CURLF), told S&P Global Market Intelligence.
The growth cycle afforded by the value size available from US cannabis businesses has shifted the attention of Canadian companies with enough financial options to pursue a run below the border.
"Investors are speculating that Canadian cannabis companies will be able to access that market in the near future," Butt said.
While the desire is present, and the Canadians are starting to talk more openly about their intentions with the US market, the legal framework makes things murky in terms of the approach possible.
"We believe that the Canadian LPs and the potential positioning of entry into the US market is too early," Charles Taerk, president and CEO of Faircourt Asset Management, commented to INN. "And so all of this structuring, raising capital and the craze in the Canadian LPs, market prices, raising more than the MSOs — (it) doesn't make a lot of sense to us."
Taerk explained that from his view cannabis policy in the US has moved at a glacial pace in the past, and that will not change despite the country's new Democratic political leadership.
"There is great exuberance with respect to the Democrats controlling the Senate," he said. But according to the financial executive, the current administration has bigger fish to fry right now in terms of policy.
"We believe that there is going to be some type of legislation and it will be tabled. But we don't think that federal legalization is in the cards, at least this year," Taerk said.
Dan Ahrens, chief operating officer and portfolio manager at AdvisorShares, told INN the Canadian companies find themselves in a tricky position regarding the US growth opportunity.
"I think that's one of the most interesting stories still, that disconnect between Canada and the US. For the cannabis operators in Canada, they have no choice but to speak about entry into the US," he said.
Ahrens told INN Canadian cannabis companies will try everything possible to secure a stake in the US marketplace; some even already have viable access points ready in the case of future policy changes.
"The US operators are going to look extremely tantalizing to Canadian firms, to other US firms and to other US or worldwide CPG companies," said Ahrens, who manages the AdvisorShares Pure Cannabis ETF (ARCA:YOLO) and the recently launched AdvisorShares Pure US Cannabis ETF (ARCA:MSOS).
Despite the potential associated with the US marketplace, one financial advisor expressed concern at the current timeline of events starting to surround Canadian companies in relation to US entries.
Ahrens explained that Canadian companies have continued to see trading activity related to US-based developments. "They trade up improperly, I guess is a good way to say it, based on news in the US," he said. "But it won't last."
Investor takeaway
The future seems uncertain for Canadian cannabis companies, especially in relation to the US marketplace — it remains unclear how the country's cannabis players will capitalize on the attractive American market. For now, what's evident is that interest in this potential market will surely drive the possibility of critical cross-border M&A plans.
Don't forget to follow us @INN_Cannabis for real-time updates!
Securities Disclosure: I, Bryan Mc Govern, hold no direct investment interest in any company mentioned in this article.
Editorial Disclosure: The Investing News Network does not guarantee the accuracy or thoroughness of the information reported in the interviews it conducts. The opinions expressed in these interviews do not reflect the opinions of the Investing News Network and do not constitute investment advice. All readers are encouraged to perform their own due diligence.
Investing News Network websites or approved third-party tools use cookies. Please refer to the  cookie policy for collected data, privacy and GDPR compliance. By continuing to browse the site, you agree to our use of cookies.