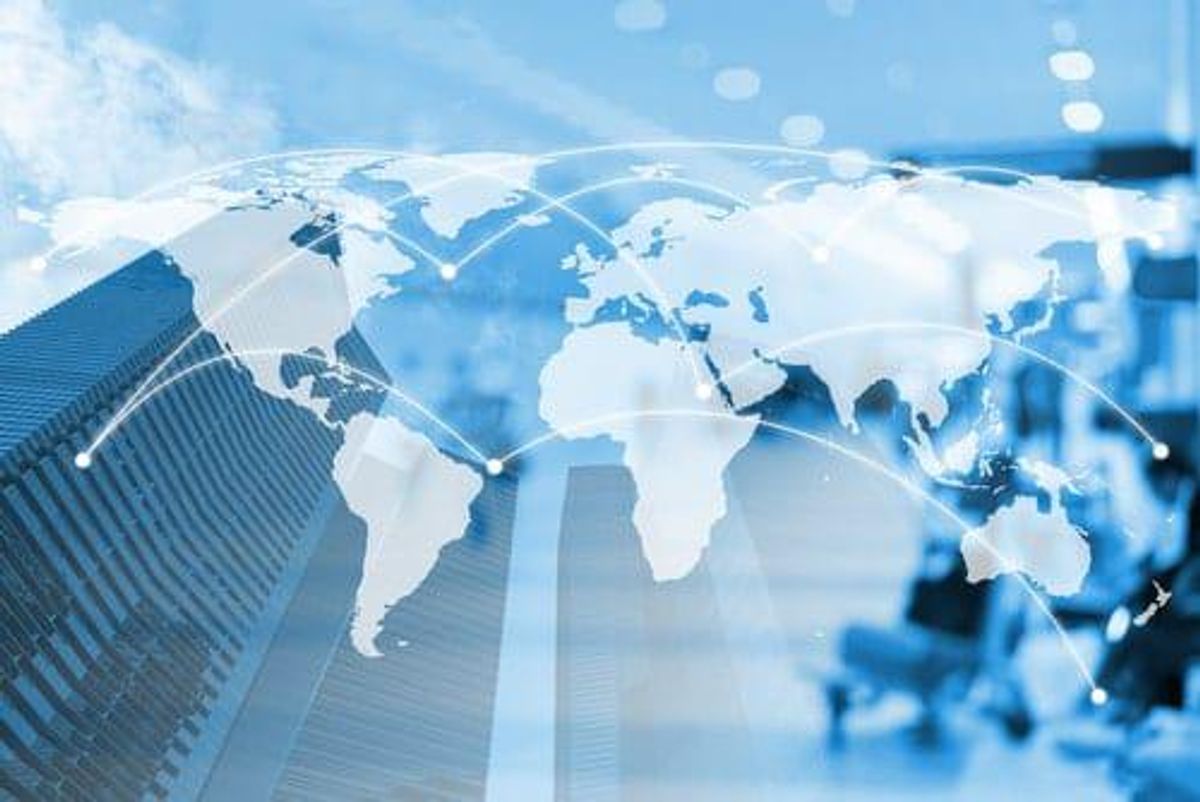 After years of incremental growth, are Canadian cannabis companies and investors still interested in opportunities on the global stage?
As Canadian operators race to strengthen their positions in the cannabis landscape, are international pursuits outside North America still top of mind?
The role that mergers and acquisitions (M&A) have played in the expansion of Canadian companies across the globe has been monumental for the growth of the cannabis industry. Now the space has reached a critical point as the demands of the US market increase.
With the dominance of the US rising, how exactly do international plays beyond North America fit into the appetite for Canadian companies and investors alike?
Investors curious about international assets, but focus remains on the US
Kacey Morrissey, New Frontier Data's senior director of industry analytics, told the Investing News Network (INN) that a big reason market participants initially placed bets on Canadian cannabis names was because of their potential to chase after international opportunities.
However, that enthusiasm has waned in the wake of rapid growth in attention for the US marketplace.
"I think there's a lot of investors who are looking at the slow pace of where they thought the global trajectory of these Canadian licensed producers was going to go, and while that is still a positive outlook long term, people moved back and started paying attention to these American (operators)," she said.
The expert explained that the ramp-up process for a healthy international cannabis market has taken long enough that the US has grabbed a healthy lead in the minds of investors.
"When we look at the Canadian market, and the publicly listed companies that are in Canada, I think a lot of the value in those companies is seen in sort of long-term international positioning," said Morrissey. "A lot of investors were looking at the Canadian market and that global strategic positioning for a longer-term play, and it's just happening slowly."
Nawan Butt, portfolio manager with Purpose Investments, told INN he sees Canadian investors excited about the international opportunities for cannabis — in the US, that is. When it comes to a global perspective, he thinks that may not come into focus until later on.
"I really feel like investors in general are not very well versed in what the expectation for international markets is," said Butt. "Even though they do have an idea that this is a bigger-picture concept that is slowly taking over markets, it's not the international (component) that they're pricing into a lot of these companies — it's really a direct look at the US that they are focused on right now.
One Canadian cannabis executive agrees with Butt that there is a preference for the US compared to international market reach.
Narbe Alexandrian, CEO of venture capital investment firm Canopy Rivers (TSX:RIV:OTC Pink:CNPOF), said there's a strong investor base in the US that is evaluating the entire cannabis sector. But at least for now, at the end of the day investors will pick local potential.
"If they are given the opportunity to invest locally right now in the biggest economy in the world versus go internationally to Portugal or London or Canada, they're less likely to do that than invest in their own domestic country," Alexandrian said.
Canadian producers scale back ambitions for cannabis ventures outside North America
Butt, who oversees the Purpose Marijuana Opportunities Fund (NEO:MJJ), told INN there was a shift in focus for Canadian producers in 2019. They went from valuing growth to pursuing profitability above all else. This change has impacted the way the international opportunities are viewed and valued in the Canadian marketplace.
In a previous conversation with INN, Brett Schwarz, CFO and corporate advisor with privately held Australian cannabis firm Cannatrek, said the dynamic between Australian players and Canadian companies has changed drastically in a short time frame.
"I'll call it a big brother kind of relationship," said Schwarz. "They came to Australia because they saw us ramping up, they saw that maybe we were an easier entry point into Europe."
But he said financial difficulties in the Canadian cannabis market have affected these initial relationships.
"I think there has been a flip, I think that Canadians came here trying to find partners, but have realized … 'We actually have a lot of our own problems back home, let's close up shop.' A lot of them have actually sold their shareholdings in their Australian partners, because they realize that maybe they have just got to work in (their) own backyard first, before worrying about the big, wide world," Schwarz said.
Butt reiterated that international growth does come into play in discussions between Canada-based producers and investors. However, those conversations will now have to be based on completely different expectations. "Before there were sort of very exponential expectations," Butt said. "Those will be more measured now (since) we understand the rates of proliferation better that are happening throughout many jurisdictions."
For now, major Canadian operators are still some of the best-equipped companies to pursue the international markets, according to the Purpose Investments expert.
Shifting perspective on approach to international play
While the financial realities of the Canadian cannabis market have affected companies' desire for international expansion, some have found success by taking a measured approach.
Strong cannabis sentiment previously led to a green wave of expansion, one executive said, but his company elected not to rush out the door immediately.
"We saw no benefit in going hard, or putting big capital dollars into markets, hoping that the demand profile would accelerate to the point where we could get the return for our shareholders from that investment," Jeff Fallows, president of The Valens Company (TSX:VLNS,OTCQX:VLNCF), told INN.
Valens is a unique cannabis company — instead of growing and distributing dried flower, the firm has become a top partner for producers by way of its extraction services and now with its unique Cannabis 2.0 product availability.
Last year, the company secured a five year distribution deal with Cannvalate, its Australian distribution partner. The Australian side of the business worked so well for Valens that the company went ahead and set up its own subsidiary, Valens Australia, which now holds the required licensing to import and export medical cannabis products from the country.
According to Fallows, Valens elected to place capital into improving its Kelowna-based operation and methods, alongside establishing partnerships in a select number of locations.
"It's been very successful in Australia … and we're having very similar conversations in a number of other markets globally," the executive said. "We think that allows us to go not only capital light, but also resource light in terms of those markets and leveraging other people's expertise (to) help build us up in those markets until we can get the financial return."
From the outside looking in
One executive isn't so sure Canadian cannabis leaders will be the best companies to capitalize on the international market's opportunity.
Kyle Detwiler, CEO of Clever Leaves Holdings (NASDAQ:CLVR), told INN that international cannabis companies like his, which are evaluating a global approach to the industry, have an advantage.
"We have so much more information on markets that most Americans and Canadians don't know anything about," said Detwiler. "It creates really neat possibilities."
Detwiler expressed disappointment in the way the global opportunity for cannabis beyond North America generally ends up being lumped together into one category. "The information for everything outside of North America is extremely low," he told INN.
Clever Leaves secured a NASDAQ listing in December as an international cannabis company through and through. A fellow international cannabis company will join Clever Leaves on the NASDAQ this year, showing the growing support for global cannabis ventures.
IM Cannabis (IMC) (CSE:IMCC) is an Israel-based medical cannabis operation dedicated to the distribution of branded products in its home country and the European market.
Part of this pursuit involves the assessment and discussion of decisive M&A strategy across the globe, Oren Shuster, CEO of IMC, told INN.
"We have Israel and Germany and Canada — in all of those locations, we have targets for M&A," he said. Shuster told INN the listing process is in the final stages and should be achievable sometime in March.
The executive explained that each territory offers its own set of challenges and logistics affecting the rationale behind M&A activity. This is a built-in component to the international pursuit.
Detwiler told INN he's encouraged by the effect of recent blockbuster deals in the cannabis space, which may have highlighted the opportunity attached to the European market. "It shines a light on what could be more interesting in M&A. People don't need more of the same with M&A, they need more of something different," he said.
Clever Leaves will look to use M&A as a way to strengthen its established positions through what Detwiler referred to as downstream investments in key markets across the world.
"Nobody really understands the difference between a company that's going to market in Germany, versus a company that's making CBD for sale in the UK, versus the pharmaceutical ingredient company supplying Brazil, or what's a pharmacy company doing in Israel to distribute cannabis," Detwiler said.
Investor takeaway
The potential of the US cannabis market is beginning to increase its hold on investors, and this effect may impact the way Canadian companies expand moving forward.
Shuster told INN that when it comes to comparing the US opportunity against the rest of the world, the US needs more clarification before international players can fully approach it.
"No one can ignore what is happening in America; on the other hand, there is so much to do with this industry now that no one can wait for America to be legalized," Shuster said.
Don't forget to follow us @INN_Cannabis for real-time updates!
Securities Disclosure: I, Bryan Mc Govern, hold no direct investment interest in any company mentioned in this article.
Editorial Disclosure: The Investing News Network does not guarantee the accuracy or thoroughness of the information reported in the interviews it conducts. The opinions expressed in these interviews do not reflect the opinions of the Investing News Network and do not constitute investment advice. All readers are encouraged to perform their own due diligence.
M&A in the Cannabis Industry:
Featured Cannabis Investing News Stocks
Investing News Network websites or approved third-party tools use cookies. Please refer to the  cookie policy for collected data, privacy and GDPR compliance. By continuing to browse the site, you agree to our use of cookies.