Relevium Announces Intention to Spin-Out Pediatric Cannabis Subsidiary Biocannabix
Sep. 19, 2019 05:54AM PST
Cannabis Investing News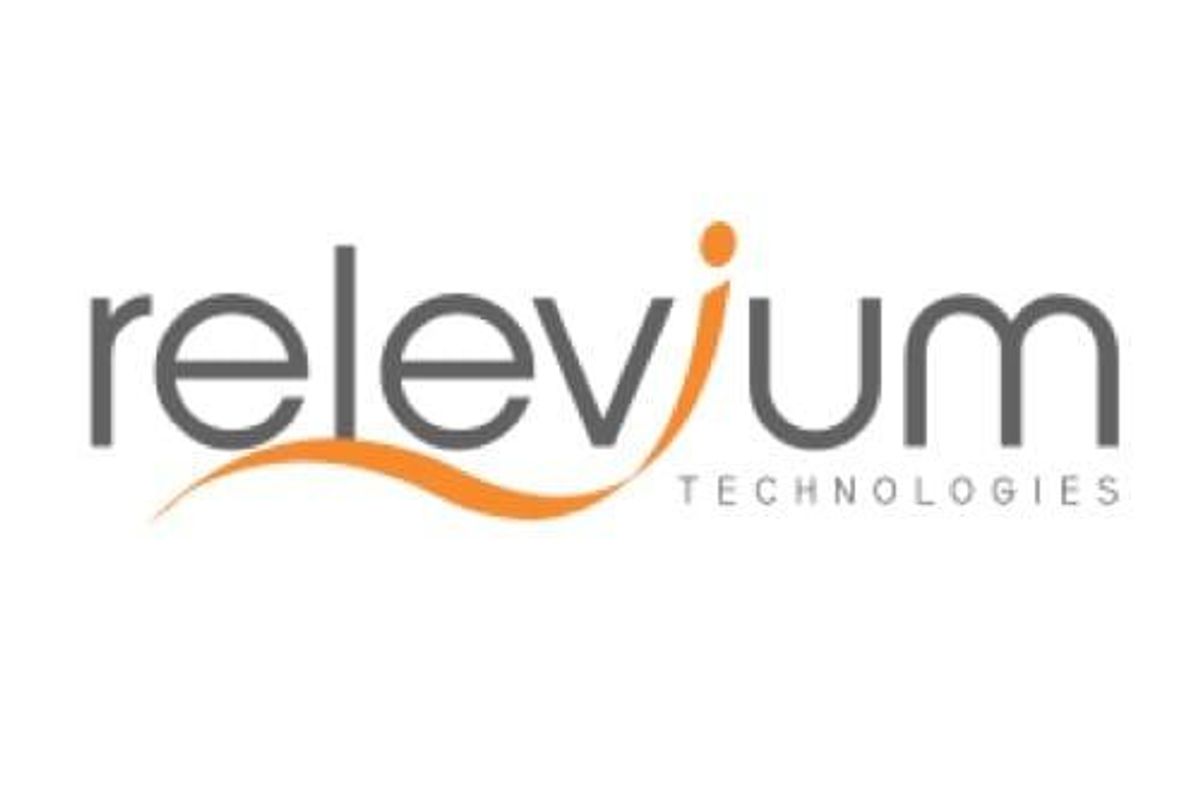 Relevium Technologies Inc. announces its intention to create a new, publicly-traded company through a spin-out of Biocannabix Health Corporation.
Relevium Technologies Inc. (TSXV:RLV, OTCQB:RLLVF and Frankfurt:6BX) (the "Company" or "Relevium"), announces its intention to create a new, publicly-traded company through a spin-out of its pediatric, medical cannabis subsidiary, Biocannabix Health Corporation ("Biocannabix").
STRATEGIC CONSIDERATIONS FOR MANAGEMENT
Management, the board of directors and its advisors are pleased to announce the Company's intention to create additional value for its shareholders through a potential spin-off of its medical cannabis business, thus creating an independent, publicly-traded and vertically-integrated biopharma business focused on paediatric endomedicine with expected dividends for shareholders.
The Company currently operates in two segments:
CPG (Consumer Packaged Goods): Through its US based business, BGX E-Health LLC, the Company generates revenues from direct-to-consumer sales of health and wellness products through a portfolio of trusted brands. This subsidiary seeks to leverage the high-growth hemp CBD market in the US through each brand and market segment.
Paediatric Biopharma: Through its Canadian based business, Biocannabix, the Company is highly focused on the development of paediatric endomedical (cannabinoid) formulations with a strong operational footprint in Canada (sales, import/export and research), Colombia (cultivation, extraction and clinical development) and Germany (Licensing and Distribution).
Management, the board and its advisors are evaluating the possibility of a spinout to unlock value through two separate vertically integrated businesses, each of which requires a different skill set and resources. "From a strategic point of view, operating two separate businesses with two different management teams creates focus, which translates into better alignment of stakeholder expectations and execution" stated Aurelio Useche, CEO of Relevium Technologies.
The final decision to spinout Biocannabix is subject to the approval of the board of directors, the exchange and the shareholders of the Company.
SPIN-OUT TO UNLOCK EMBEDDED VALUE IN BIOCANNABIX
Management, the board and corporate advisors are carefully considering the creation of a new publicly- traded corporation through a spinout in order to unlock the value of the embedded business, which has significantly different drives for growth and value creation.
The proposed spinout allows Biocannabix to raise its own capital through the capital markets to fund its development and future growth, allowing both companies to focus on their core operations, better allocation of resources and allowing the market to assign greater valuation to the individual components.
UNIQUE OPPORTUNITY IN MEDICAL CANNABIS THROUGH INTEGRATED BIOPHARMA
The focus of Biocannabix is on the development of phyto-derived and synthetic drugs for specific pediatric conditions. The company has developed a full scientific ecosystem from genetics, scientific partnerships and clinical research between Canada and Colombia. Additionally, the company has cultivation and extraction operations in Colombia, which is intended to provide positive cash flows in the short term thus supporting the medium and long-term development of natural and pharma products.
STRATEGIC POSITIONING IN COLOMBIA AND LATAM THROUGH LIFELINE PHARMA SAS
On June 12, 2019, the Company announced a binding transaction to acquire Lifeline Pharma SAS ("Lifeline"), a cultivation and extraction company located in Cali, Colombia. The 25-hectare project includes an initial commercial pilot of 5 hectares and full development into 25 hectares with the option to add an additional 60 hectares. The initial 5 hectares includes local offices, a laboratory, a fully enclosed greenhouse for tissue culture and micropropagation and an initial cultivation of over 200,000 square feet in green houses. The acquisition includes three licences (1) extraction and manufacturing, (2) cultivation with THC and (3) non-psychoactive cultivation, all with scientific research, domestic sales and export modalities. The Company will gain low-cost infrastructure, which will allow for an estimated full capacity of 170,000 kg per year with an initial estimated cost of production $0.53 per gram.
Lifeline is a privately owned vertically-integrated, agro-pharma business dedicated to scientific research, growth, extraction, production and export of medicinal grade cannabis derivatives. Lifeline leverages 150 years of organic agriculture located in Rozo, Valle del Cauca, in the heart of the sugar cane enclave, only 7 minutes away from the international airport and 10 minutes away from Cali, the third largest city in the country.
The addition of Lifeline to the Company positions Biocannabix at the center of a developing cannabis market and at the forefront of a scientific and clinical ecosystem with access to a rapidly developing legal context in Latin America.
CANADIAN OPERATIONS AND LICENSING
Sales and Research licensing through the acquisition of Weedsense Inc.
On June 5, 2019, the Company announced it had signed an LOI to acquire Weedsense Inc. ("Weedsense"), a late stage applicant for a standard processing, import/export and medical sales license with Health Canada.
Weedsense is pursuing a wholesale and distribution business model that fills a gap in the Canadian cannabis supply chain. Additionally, it will provide Biocannabix with the ability to market and distribute CannakidsTMunique pediatric formulations exclusively throughout Canada. Weedsense's business model includes the direct distribution of wholesale and bulk products from licensed producers or processors to medical patients through a network of pharmacies and clinics. Weedsense will also service the recreational market by acting as a distributor to provincially-sanctioned wholesalers such as the Ontario Cannabis Store (OCS) or Société Québécoise du Cannabis (SQDC).
Exclusive Sales and Distribution of Pediatric Cannakids TM
On May 30, 2019 the Company acquired the exclusive licence from California-based, medical cannabis leader Cannakids TM. The exclusive license includes intellectual property, formulations, SOPs and patient data for pediatric applications, to be leveraged for the development of the Canadian market.
Cannakids TM is a pioneer in pediatric, cannabinoid extracts with thousands of patients over the past 4 years. Using nurse-guided assistance, the brand has been synonymous with some of the most recognized patient success stories in the world. Catering to patients of all ages, Cannakids employs medical experts with dosing expertise that span across hundreds of ailments. The company has indication-specific formulations backed by anecdotal and in-house patient data.
About Relevium Technologies
Relevium is a publicly traded company that operates in the health and wellness industry, including legal cannabis, with a primary focus on online distribution. The principal business of the Company is the identification, evaluation, acquisition and operation of brands and businesses in the health and wellness markets and medical cannabis. The Company pursues its business strategy through an acquisition and partnership model in a holistic approach to encompass a wide range of health and wellness consumer products. Relevium operates through two wholly owned subsidiaries:
BGX E-Health LLC (BGX), based in Orlando, Florida, markets dietary supplements, nutraceuticals, sports nutrition and cosmeceuticals primarily through its Bioganix® brand portfolio in the US and Europe. Relevium's premium brands are sold at some of the world's largest retailers including Walmart.com and Amazon.com.
Biocannabix Health Corporation (BCX), based in Montreal, Quebec, is a biopharma nutraceutical company focused on delivering pediatric endo-medicinal nutraceuticals for cannabinoid therapy.
Neither the TSX Venture Exchange nor its Regulation Services Provider (as that term is defined in policies of the TSX Venture Exchange) accepts responsibility for the adequacy or accuracy of this release.
Cautionary Note Regarding Forward-Looking Statements
This release includes certain statements and information that may constitute forward-looking information within the meaning of applicable Canadian and United States securities laws. All statements in this news release, other than statements of historical facts, including statements regarding future estimates, plans, objectives, assumptions or expectations of future performance, are forward-looking statements and contain forward-looking information. Generally, forward- looking statements and information can be identified by the use of forward-looking terminology such as "intends" or "anticipates", or variations of such words and phrases or statements that certain actions, events or results "may", "could", "should", or "would" occur. Forward-looking statements are based on certain material assumptions and analysis made by the Company and the opinions and estimates of management as of the date of this press release. These forward-looking statements are subject to known and unknown risks, uncertainties and other factors that may cause the actual results, level of activity, performance or achievements of the Company to be materially different from those expressed or implied by such forward-looking statements or forward-looking information.
Although management of the Company has attempted to identify important factors that could cause actual results to differ materially from those contained in forward-looking statements or forward-looking information, there may be other factors that cause results not to be as anticipated, estimated or intended. There can be no assurance that such statements will prove to be accurate, as actual results and future events could differ materially from those anticipated in such statements. Accordingly, readers should not place undue reliance on forward- looking statements and forward-looking information. Readers are cautioned that reliance on such information may not be appropriate for other purposes. The Company does not undertake to update any forward-looking statement, forward-looking information or financial outlook that are incorporated by reference herein, except in accordance with applicable securities laws. We seek to rely on the applicable safe harbor.
Click here to connect with Relevium Technologies Inc. (TSXV:RLV,OTCQB:RLLVF;FWB:6BX) for an Investor Presentation.
Investing News Network websites or approved third-party tools use cookies. Please refer to the cookie policy for collected data, privacy and GDPR compliance. By continuing to browse the site, you agree to our use of cookies.