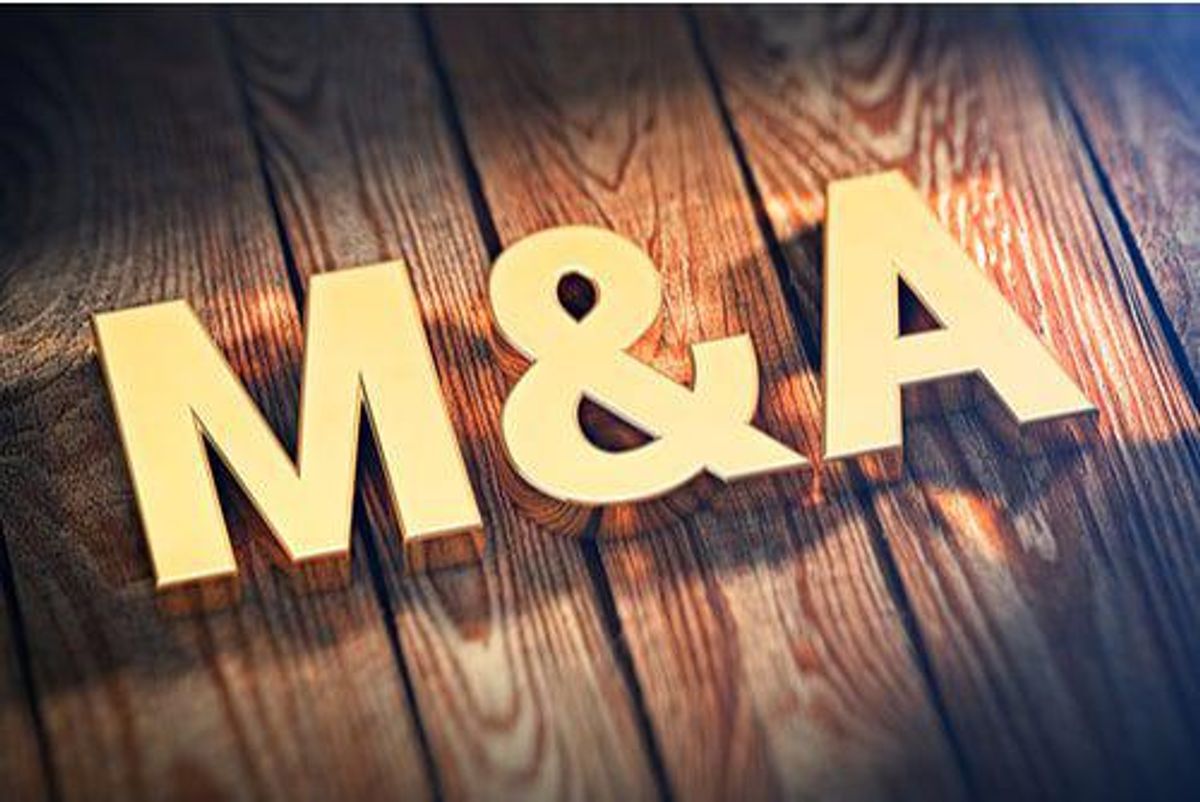 After the acquisition of GW Pharmaceuticals, players in the medical cannabis space are waiting to see if other M&A activity will follow.
In a year marked by seemingly limitless cannabis mergers and acquisitions (M&A), the industry's medical research sub-sector may be appealing to a different kind of acquisition partner.
The pace of M&A in the cannabis market has led many industry observers to wonder when there will be deals with operators outside the space, not simply cannabis companies buying one another.
The question is just what it will take for names in the multibillion-dollar pharmaceutical industry to take a big swing with cannabis opportunities.
Ashley Chiu, a cannabis strategy advisor with EY Canada, told the Investing News Network (INN) Big Pharma is already surrounding the cannabis industry. "They're quietly in this space," the expert said.
However, she thinks current regulations in key markets will hold back any major blockbuster deals.
"It's still actually quite restrictive to study cannabis … If you look at the US, you still need to have separate licensing permits to have a Schedule 1 substance, to do clinical trials you do need to be (Good Manufacturing Practice) recognized," said Chiu, who is an expert on M&A strategy and serves as a key advisor to parties examining opportunities in the cannabis space.
The expert wonders how interested big-name pharmaceutical brands will be in terms of buying in early on promising cannabis-based drug candidates — according to Chiu, the business model for these large companies now focuses on more accessible consumer health products.
GW Pharmaceuticals paves the way, will others follow?
While major deals across the pharma and cannabis spaces aren't yet the norm, this year has proven to be a watershed moment for the cannabis research and drug development segment thanks to the blockbuster acquisition of the biggest winner so far in this market.
London-based GW Pharmaceuticals was purchased by Jazz Pharmaceuticals (NASDAQ:JAZZ) for a total sum of US$7.2 billion. The deal was announced in February and then completed in May.
The deal confirmed the entire premise behind cannabis medical research and the pharmaceutical-like M&A path that lies ahead for those companies that develop worthwhile data and products.
GW Pharmaceuticals made a splash back in June 2018 when it became the first company to receive approval from the US Food and Drug Administration (FDA) for a plant-derived cannabinoid medicine.
The drug, Epidiolex, is a cannabidiol oral solution designed to treat seizures related to severe early onset epilepsy in patients one year and older.
"The FDA is committed to this kind of careful scientific research and drug development," ex-FDA Commissioner Scott Gottlieb said alongside the approval.
After the regulatory victory, Epidiolex went on to become a key money maker for GW Pharmaceuticals. The drug reached a US$510 million sales line two years after launching.
Even so, it can be difficult to underscore just what an achievement the Epidiolex approval has been for the entire industry and its players. "(In terms of) true medical pursuits in recent years, nobody's done that better than GW Pharma did," Chris Bunka, CEO of Lexaria Bioscience (NASDAQ:LEXX), told INN. "They did it and I give them a giant hug … because they accomplished it."
Bunka said the entire industry will reference the GW Pharmaceuticals case as a "gold standard" for others to pursue. But with this modeling comes the risk of, as Bunka described it, "losing credibility."
When everyone believes they hold the next Epidiolex, who exactly are investors supposed to back?
"Most people simply look at these things in a very shallow way, and they don't understand the amount of work that has to go into the process," the Vancouver-based executive said.
Cannabis M&A challenges for pharma companies
Looking at the challenges pharmaceutical companies face in the way of entering cannabis research, Chiu explained that different regulations based on different territories are still a stiff roadblock.
"Those levels of complexity make it really challenging for Big Pharma to really assess what the opportunity is, or how much money they might need to put into (developing) this market," Chiu said.
When it comes to exploring entry avenues through M&A, pharmaceutical players will have to evaluate a variety of questions when associating with and presenting branded products, said Chiu.
"How do they build credibility in the space, and how do they enter?" Chiu said. "Do they incorporate CBD in the existing product line? Do you have to create a new sub-brand? Are you acquiring (intellectual property)? And so that becomes a really interesting business problem."
Chiu told INN there are many challenges ahead for pharmaceutical companies that want to enter the cannabis space by way of M&A. One of those is the lack of information available about the full effects of all cannabis molecules in the human body.
The EY expert pointed out that this gap also opens the door for medical devices or other artifacts, highlighting just how much potential exists in combining the cannabis and biopharma spaces.
Build it and they will come — cannabis research expected to attract big names
Dr. Guy Chamberland, CEO and chief regulatory officer of Canadian cannabinoid drug company Tetra Bio-Pharma (TSX:TBP,OTCQB:TBPMF), told INN all the evidence points to the idea that big-name companies are just waiting for the right moment to strike.
"Big Pharma will show up, I'm sure they're watching us. We know they're there, they look at us," Chamberland said, adding, "If you have a drug that is protected, you've got the evidence that meets all of the FDA requirements, they will be there."
Tetra Bio-Pharma is investigating cannabinoids for the treatment of inflammation, pain, ophthalmology and oncology. Its robust pipeline is diversified with a vast number of active trials and examinations of the company's candidates.
Paul Ramsay is a firm believer that major pharmaceutical players are eager to throw the dice on cannabis drugs. Ramsay is the president of CanaQuest (OTC Pink:CANQF), a small-scale cannabis drug development firm eager to stand out in a market full of competitors researching molecules inside the cannabis plant. "I think it's inevitable," Ramsay told INN. "It's just a matter of how soon?"
CanaQuest wants to research cannabinoids for the treatment of neurological conditions and mental health ailments. Its two leading formulations, CQ-001 Rx and CQ-002 Rx, will be used for drug candidates intended to pursue a similar pathway set forth by Epidiolex, Ramsay said.
Investor takeaway
Investors unfamiliar with the pharmaceutical landscape may wonder why exactly cannabis players are so interested in potential acquisitions from the life science space, especially when many are making progress on their own. The answer is an easy one: Money.
The drug development cycle is one of the most expensive business endeavors out there.
For a lot of cannabis companies, an acquisition would mean the difference between seeing their drug as the face of the industry or shutting down. The funds obtained from steady investment growth pale in comparison to the sums allowed under the umbrella of a bigger pharmaceutical company.
As such, the race is on for companies to prove to the world that their cannabinoid candidates really are the next Epidiolex.
Don't forget to follow us @INN_Cannabis for real-time updates!
Securities Disclosure: I, Bryan Mc Govern, hold no direct investment interest in any company mentioned in this article.
Editorial Disclosure: Lexaria Bioscience is a client of the Investing News Network. This article is not paid-for content.
Featured Cannabis Investing News Stocks
Investing News Network websites or approved third-party tools use cookies. Please refer to the cookie policy for collected data, privacy and GDPR compliance. By continuing to browse the site, you agree to our use of cookies.