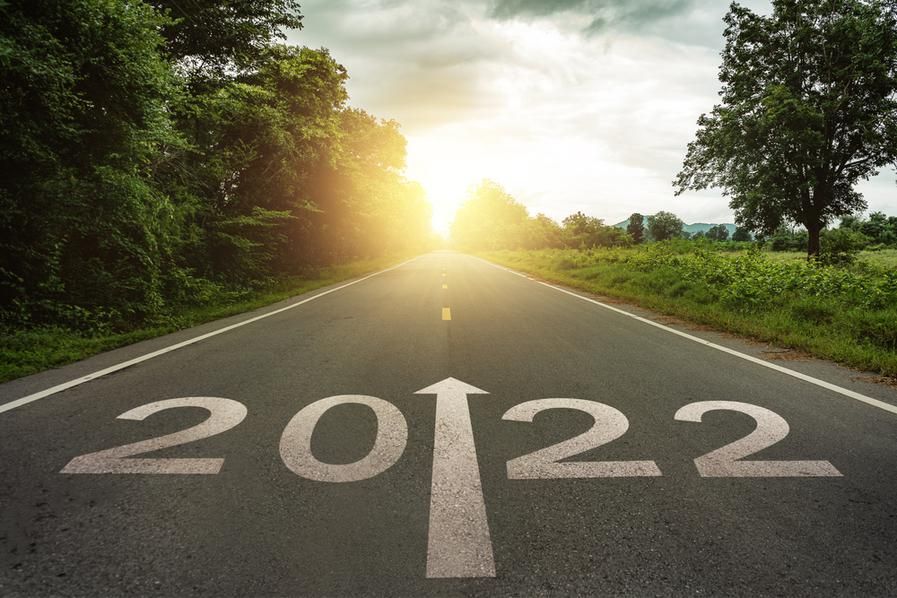 What are the expectations for cannabis business opportunities in 2022? Hear from experts on their hopes for the new year.
Click here to read the latest cannabis outlook.
A growing industry with significant potential in the consumer packaged goods (CPG) space will continue to hold its breath waiting for meaningful changes out of the US in 2022.
Cannabis is a market that has reckoned with painful growing steps as it looks to establish itself as a leading CPG category. Despite its promise, stigma and restrictive policies across the world continue to slow down the industry.
For investors, the cannabis proposal has seen better days. The green rush bubble burst in the stock market, and now companies must prove themselves in the face of their still retail-heavy investor base.
---
What awaits the cannabis investment market in 2022? Here the Investing News Network (INN) presents a snapshot of expectations from experts and industry stakeholders within the cannabis market.
Cannabis outlook 2022: What will 2022 bring for cannabis investments?
Despite key moves and growth for the industry as a whole, 2021 brought a difficult period for cannabis stocks.
However, the experts who spoke to INN are encouraged by recent signals showing the possibility that 2022 will be a stronger year of performance.
"We're definitely seeing more mature companies and the professionalization of these organizations, which is really nice," said Ashley Chiu, strategy and transactions management consultant at EY-Parthenon within EY Canada.
The EY expert explained companies in the marketplace can't keep selling plans for 2040, or even 2023. "I want to know about today so that I can actually make a good decision about it," Chiu said.
The ability to execute on business plans and stick to an addressable market will separate companies moving forward, Chiu told INN following a busy day of events at the Lift Cannabis Business Conference.
Matt Hawkins, founder and managing partner of Entourage Effect Capital, said Q3 2021 earnings within the cannabis market show companies are on an upward trajectory, with profitability becoming a reality.
"Between states transitioning from medical to adult use, and federal legalization becoming a matter of not 'if,' but 'when' -investors can believe that stocks will rebound," Hawkins said.
A significant dynamic in the market has been the driving need for consolidation among bigger players and for those at the top to fill the gaps within the marketplace through acquisitions.
Nawan Butt, portfolio manager with Purpose Investments, said he believes mergers and acquisitions (M&A) will continue to dictate the conversation for cannabis business in the new year.
"We think 2022 is going to be further consolidation in the industry," Butt told INN.
This momentum for M&A activity will continue thanks to the ability of US-based multi-state operators to access debt capital with more attractive rates, Butt said.
The financial expert, who manages the Purpose Marijuana Opportunities Fund (NEO:MJJ), added that this change indicates the confidence investors are gaining in the long-term potential of the sector.
Hawkins backed up Butt's belief in consolidation. "We're going to see major M&A in 2022, especially now that we're closer to legalization than we ever have been," Hawkins said.
When asked about the role of institutional investors as a counterweight to the volatility seen in cannabis stocks, Chiu said there is an opportunity for investors to step in before institutions really set their feet in the market.
"I think when institutions get in, they've already seen the value and they have a thesis on how much it's going to grow. Anyone after them just kind of gets to catch the resell," Chiu said.
The EY expert explained it is not likely that bigger institutions will step into the market until updated guidance is made available, or changes in regulation from the US open the doors to more cannabis investments.
Despite this glowing outlook, Dan Ahrens, chief operating officer and portfolio manager with AdvisorShares, previously told INN investors need to understand and be prepared for ongoing volatility in the stock market.
Watch the full interview with Ahrens above.
Cannabis outlook 2022: Investors need to keep following US political discourse
Butt believes that the existence of a national conversation around cannabis reform is a powerful foundational point in the process. How long will it take until meaningful legislation is passed? That's more tricky.
"It's difficult to predict what federal reform might look like, or what the timing of federal reform might be," Butt told INN. "There's so many different elements that decide what gets tabled in Congress and what doesn't."
Liz Connors, vice president of data and analytics at Headset, is excited about the prospect of federal cannabis regulation in the US. However, she thinks the rest of the market isn't thinking out the logistics of this kind of event.
"Just trying to figure out how states can interact with each other — I think it's going to be a lot more difficult than people are anticipating," Connors told INN during a phone interview.
In her day-to-day work, Connors evaluates and reviews intricate sales forecasts from a wide array of cannabis markets, yet even she has no intention to make a prediction "on the whims and fancies of (the US) government."
Investors need to remember it's difficult to get an inside track on the political process in the US.
In the wake of a change in policy at the federal level, Connors expects to continue to see a "patchwork of different rules and regulations in all the states" across the nation.
"When I hear people talk about federal legalization, what I don't think I hear them talk about enough is how difficult it's going to be to get together regulations in a state like Florida ... with a place like Washington," she said.
Connors pitted these states against each other because operationally they are directly opposite. Florida offers producers an open retail license marketplace with vertical integration, while Washington keeps a restrictive number of licenses in the state.
"(It) doesn't even allow investment from people that don't reside in the state of Washington," Connors said.
Cannabis outlook 2022: Germany could shape international cannabis storyline
While the cannabis business market may be focused on North America, with the US and Canada as leaders, international opportunities have continued to rise.
In 2022, Germany may see an increased boost in visibility from a potential adult-use policy. After a critical political change in the country, adult-use cannabis entered the fray as a promise of the new government.
Cannabis research firm Prohibition Partners has indicated that an economic study shows cannabis could bring in US$5.3 billion "through savings in law enforcement as well as the implementation of a tax on cannabis sales."
Nick Kuzyk, principal and owner of Meadowbank Strategic Partners, told INN he expects that the potential of German adult-use legalization will be one of the defining themes of the cannabis market in 2022.
However, the possibility of policy being implemented seems slim at the moment, according to experts.
"The parties that support legalization have big differences among each other," Alfredo Pascual, vice president of investment analysis at Seed Innovations, told MJBizDaily in an interview.
For his part, Niklas Kouparanis, CEO of German medical cannabis company Bloomwell Group, told INN that while he doesn't believe the law will change in 2022 for Germany, he thinks the process of getting there will help change the perception of cannabis in the country and Europe at-large.
Boris Jordan, founder and executive chairman of Curaleaf Holdings (CSE:CURA,OTCQX:CURLF), joined Bloomwell Group as a board member in November 2021.
"We are seeing an increase in expertise when it comes to cannabinoid-based medicine, and with that we expect to see patient numbers in Germany and other EU countries increase," Kouparanis said.
Cannabis outlook 2022: Investor takeaway
Any investment expert will dispel worries about the long-term potential of cannabis — this industry is going to stick around. The question many investors have is what the roadmap the space needs to take to get from today to the massive billion-dollar CPG product category everyone expects to see.
The next year could bring along critical victories for policy changes in the US and abroad, which in turn could help change the attitudes of those still skeptical about the drug itself.
However, as it stands, the volatility attached to cannabis stocks is still tricky to navigate for those who are faint of heart. A maturation process is ongoing for cannabis businesses, and bumps along the road are to be expected.
Don't forget to follow us @INN_Cannabis for real-time news updates!
Securities Disclosure: I, Bryan Mc Govern, hold no direct investment interest in any company mentioned in this article.
The Investing News Network does not guarantee the accuracy or thoroughness of the information reported in the interviews it conducts. The opinions expressed in these interviews do not reflect the opinions of the Investing News Network and do not constitute investment advice. All readers are encouraged to perform their own due diligence.

Featured Cannabis Investing News Stocks
Investing News Network websites or approved third-party tools use cookies. Please refer to the  cookie policy for collected data, privacy and GDPR compliance. By continuing to browse the site, you agree to our use of cookies.