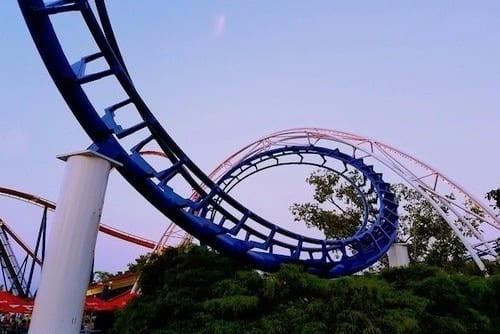 What zinc trends rocked the market in 2020? We run through what happened to the metal this year, from price activity to supply pains.
Click here to read the latest zinc trends article.
The coronavirus pandemic brought uncertainty to the world in 2020, with markets across the board feeling the impact of COVID-19.
Zinc followed the path of most commodities in Q1, with prices plummeting as lockdowns and virus containment measures hit global demand. The second quarter saw zinc slowly start to recover, a trend that continued until the end of the year.
Here the Investing News Network (INN) looks back at the zinc trends for 2020, from supply and demand dynamics to how the metal performed and what analysts said quarter by quarter.
---
Zinc trends Q1 2020: Coronavirus takes over
Zinc prices kicked off the decade trading at US$2,297 per tonne, following a 2019 where the metal performed on a downward trend. During the first quarter, zinc's highest level was US$2,466 on January 22, while its lowest point was US$1,773.50 on March 25.
"COVID-19 has battered the global economy … in turn keeping zinc prices depressed, as factories and businesses were forced to shut in response to widespread strict lockdowns in order to contain the pandemic," FocusEconomics said in its April report. "As a result, zinc prices dived to a near four-year low at the end of March."
Compared to copper, which was down just 2 percent at the time, zinc was one of the weakest base metal performers in Q1, dropping about 11 percent — but this was expected, as per Karen Norton of Refinitiv.
"This fits in with our view that zinc had its day in the sun and that its fundamentals were already deteriorating towards the end of last year, while copper was starting to head in the opposite direction with deficits beckoning further ahead," she told INN in Q1.
The COVID-19 pandemic hit all markets and supply chains around the world, and zinc was no exception.
Major zinc-producing countries such as Peru took strict measures to contain the virus, with lockdowns hitting supply of the base metal. Midway through the year, Macquarie Bank estimated that over 500,000 tonnes of production had been lost so far, which is more than 4 percent of global output.
Zinc prices started the quarter trading at US$2,297 to end the three month period at US$1,867.50.
Zinc trends Q2 2020: Rebound stronger than expected
Looking at the second quarter, CRU Group's Helen O'Cleary told INN that zinc's performance was slightly stronger than expected given its weak fundamentals.
The second quarter was a turning point for zinc, when prices started to slowly show some recovery, breaking the US$2,000 mark once again.
"The zinc price has made decent gains in Q2 and has rallied more quickly than we previously anticipated," Dan Smith, managing director at Commodity Market Analytics, told INN in the second quarter.
In Q2, the zinc price found support as the Chinese economy ramped up and as supply fell due to COVID-19 restrictions and/or price related issues, according to Ryan Cochrane of Open Mineral.
"I was surprised slightly at how well the zinc price held up," he told INN. "Fundamentals deteriorated very quickly from March onwards."
Norton agreed that the price level at the time was not justified by zinc's fundamentals. "We believe its position above US$2,000 is tenuous," she said in Q2.
For Cochrane, Latin America had not yet passed the worst of the first wave of the coronavirus.
"So in terms of exported zinc concentrate, what happens in Mexico, Peru, Bolivia is still a key driver to watch," he said in Q2. "It's likely there will be a gradual improvement in supply, but (I am) not expecting a rapid rebound by any means."
In 2019, Peru produced 1.4 million tonnes of zinc, with Mexico and Bolivia producing 690,000 tonnes and 460,000 tonnes, respectively, according to the US Geological Survey.
"Zinc mine supply is coming back surprisingly slowly because of the lingering impact of the COVID-19 shutdowns in places like Bolivia, Mexico and Peru," Smith said. "Peru is a particular challenge at the moment and a return to normality still looks to be a long way down the road."
Zinc prices started the quarter trading at US$1,843 and ended the three month period at US$2,056.50.
Zinc trends Q3 2020: China reopens, boosts demand
The rebound in prices that started in Q2 continued throughout the third quarter.
As China started to reopen, measures to offset the damage to economic growth brought by the pandemic boosted demand for zinc.
"Demand has picked up in China, and we've seen some drawdown in zinc stocks," Robin Bhar, an independent analyst, said in September, predicting prices near current levels at year end.
According to FocusEconomics analysts, the zinc price spike was the result of recovering industrial activity and rising steel production in China, together with optimism over future infrastructure projects amid the government's fiscal spending spree, and a stronger yuan.
But outside of China lockdowns continued in the third quarter.
"Positive dynamics in China gave way to downward pressure stemming from muted global economic conditions at the outset of Q4," the firm said in an October report. "A surging number of COVID-19 cases prompted renewed lockdown measures in some countries, threatening to stop the global economic recovery in its tracks and weighing on demand for the metal."
The zinc market saw a 205,000 tonne surplus in the first six months of 2020, the International Lead and Zinc Study Group said in August. Analysts at Citi expected at the time that the zinc market surplus would climb to more than 500,000 tonnes from a shortfall of 231,000 tonnes in 2019.
Zinc prices started the quarter trading at US$2,007.50, closing the three month period at US$2,413.
Zinc trends Q4 2020: Price rally continues
Following a brief pullback in prices, zinc continued to climb in the fourth quarter. Tightening supply in the short term paired with strong demand from China pushed prices higher.
"There's still room for Chinese metals demand to support prices and perhaps push them a little bit higher," Capital Economics analyst Kieran Clancy said.
"But the scope for further rallies is really starting to look more limited," he added, pointing to rising coronavirus cases in Europe and the US, and the likelihood that China will dial back stimulus next year.
Stronger-than-expected industrial activity in top-consumer China has underpinned the rally in zinc prices in recent weeks, according to the latest FocusEconomics report.
"Robust industrial output growth carried over from September to October, thus solidifying the country's V-shaped economic rebound and pointing to a healthy demand backdrop, which bolstered zinc prices in turn," analysts at the firm said.
"Moreover, promising results from multiple COVID-19 vaccine trials further boosted zinc demand prospects on rising sentiment regarding the global economic recovery, with mass vaccination in most industrialized countries now expected to begin in the coming months."
Prices have also rallied on the back of Vedanta's (NYSE:VEDL) shutdown of the Gamsberg mine following an accident. It was in the process of ramping up to initial production capacity of 250,000 tonnes per year.
Zinc prices started the quarter trading at US$2,365 and hit their highest point year-to-date on December 16 at US$2,818.
Don't forget to follow us @INN_Resource for real-time news updates.
Securities Disclosure: I, Priscila Barrera, hold no direct investment interest in any company mentioned in this article.
Editorial Disclosure: The Investing News Network does not guarantee the accuracy or thoroughness of the information reported in the interviews it conducts. The opinions expressed in these interviews do not reflect the opinions of the Investing News Network and do not constitute investment advice. All readers are encouraged to perform their own due diligence.