Transdermal Delivery Technology Improving Bioavailability in Cannabinoid Therapeutics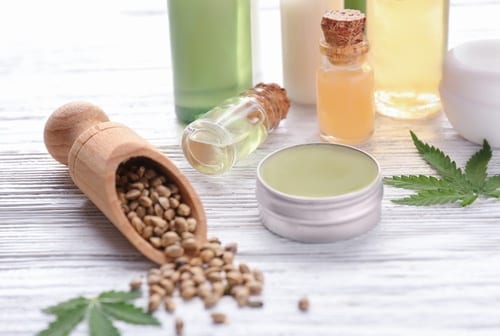 Technology that improves the delivery of cannabinoids to the brain is critical to growth in the medicinal cannabis market.
We're not getting the most out of cannabis and transdermal delivery technology could be the solution.
Today's common methods for consuming cannabis products — smoking, edibles, vapor, etc. — all suffer from a major drawback in that only a small percentage of the cannabinoids that the consumer puts in their body actually makes it to the cannabinoid receptors in the brain. When using the methods available today, as much as 98 percent of the active compounds can be wasted.
This inefficiency means more than simply a poor value for the consumer. The range of factors that can affect THC and CBD absorption means that it can be difficult to accurately provide a precise dosage. This is one of the major factors holding back the growth of the market for CBD based therapeutics. While CBD is increasingly seen as a safe and effective alternative to more established treatments, health professionals are often wary about the inability to provide accurate dosing.
The solution to this problem is to improve the bioavailability of cannabis-based products by developing new methods for consumption. One way this is being done is through the use of precision technology that allows cannabinoids to pass through the bloodstream uninhibited.
The bioavailability problem
Cannabinoids, such as THC and CBD, have remarkable potential as a mainstream general and chronic pain relief treatment. When cannabinoids reach the cannabinoid receptors in the brainstem and spinal cord, they block the brain's perception of pain as well as reduce inflammation and hyperallergic effects. CBD products are particularly promising because they provide pain relief and other medicinal benefits without the intoxicating psychoactive effects of THC.
The proportion of a given substance that has an active effect on the body by entering circulation after ingestion is referred to as bioavailability. The range of cannabinoid products available is extremely varied, as are the ways to use these products, and each product and method has its own rate of bioavailability. For example, according to a 2009 study, the bioavailability of cannabis when inhaled ranges between two and 56 percent, while cannabis ingested orally ranges between four and 20 percent bioavailability.
"There are a number of factors in the current use of cannabis that block its most bioavailable form from reaching the bloodstream and also prevent you from knowing how much you get into the bloodstream for whatever dose you're taking," NanoSphere Health Sciences (CSE:NSHS) Chief Scientific Officer Dr. Richard Kaufman told the Investing News Network.
When taken orally, cannabinoids must move through the liver in a process known as first-pass metabolism which greatly reduces the concentration of active ingredients before they can reach the cannabinoid receptors in the brain. Cannabinoids are further broken down in the gastrointestinal tract.
Inhaling cannabinoids results in a better bioavailability than taking it orally because the cannabinoids are absorbed directly into the bloodstream through the lungs, but inhaling comes with its own set of problems. As Dr. Kaufman explains, making it into the bloodstream is not the end of the bioavailability story, as cannabinoids in the bloodstream can be absorbed and stored in fat cells. The way each individual patient inhales the product has an impact too. Taking longer between puffs causes product to be lost to side-stream smoke and the length of time smoke or vapor is held in the lungs will vary wildly from patient to patient.
All of these factors make accurately regulating the amount of substance taken by a medial CBD patient extremely difficult if not impossible with today's common methods. This makes prescribing cannabis products a tough sell to health professionals, despite all of the benefits over other treatments.
The problem of bioavailability could be solved through precision methods of cannabinoid delivery, presenting an opportunity for biotechnology companies. NanoSphere is one of the companies working on these precision methods with a patented method for transdermal administration using nanotechnology.
Transdermal delivery methods are promising because delivering cannabinoids directly through the skin barrier bypasses the liver and GI tract reducing the lag time during which cannabinoids are broken down. NanoSphere is calling their method for transdermal delivery 'nano-particle delivery.' This method involves encasing cannabinoids in a phospholipid membrane very similar to the membranes that protect cells in the body. The membrane gives cannabinoids more surface area and greater ability to move about the body without being absorbed by fat cells in the bloodstream.
NanoSphere recently acquired two patents for their nanoparticle delivery systems. The company is working on developing partnerships with producers of cannabis extracts to use NanoSphere's technology with their products. The company has secured a number of such partnerships in 2018 — in California and Canada inclusively— with more planned in 2019. On top of their nano-particle technology, NanoSphere is working on a method of delivering cannabinoids using nasal absorption into the brain with a process that they are calling 'intranasal' delivery.
The business of precision transdermal delivery technology
Topical CBD products combine two fast growing markets: CBD and transdermal drugs. The market for CBD products is booming. A report by Forbes.com from early last year estimates that the market for CBD products will grow to $2.1 billion by 2020. Similarly, the market for transdermal drug delivery is expected to grow by 9.5 percent by 2023.
NanoSphere is not the only company working to improve bioavailability for cannabis products. Swiss-based medical cannabis company Satipharm, owned by Canadian Harvest One Cannabis (TSXV:HVT), has developed Gellpell® capsules that contain two-millimeter-long gelatin beads containing concentrated cannabinoids. The capsules dissolve in the small intestine, distributing the gelatin beads and creating a micro-emulsion with a high level of bioavailability. Meanwhile, Lexaria Bioscience (CSE:LXX,OTCQB:LXRP) is working on technologies that improve the bioavailability of cannabinoids in cannabis-infused edibles.
Takeaway
There's no room for guesswork in medicine. In order for CBD-based treatments to catch on among health professionals as a go-to prescription for pain relief and other afflictions, health professionals need to be sure that the product can be administered in a way that is precise. This is why transdermal delivery technology that, through high rates of bioavailability, allows health professionals to know accurately how much CBD is making it into the brains of their patients are a critical step in the development of cannabinoid-based medicine.
As technologies that make products more efficient with more predictable effects on the body continue to hit the cannabis industry we can expect CBD and other cannabinoids to become a fixture of pharmaceutical pain relief.
This article was originally published on the Investing News Network in November 2018.
This article was written according to INN editorial standards to educate investors.