How Strategic Alliances Benefit Both Major Miners and Exploration Companies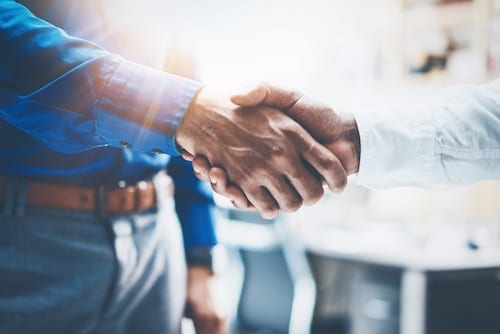 Both major miners and exploration companies can benefit greatly from strategic alliances, driving value for investors.
Strategic alliances between major miners and exploration companies can help ease the burden that comes with the arduous, capital-intensive work of exploring and de-risking projects.
These partnerships are beneficial to both parties and can take many forms, including optioning agreements, joint ventures to move projects forward or obtain a major ownership position, or even revenue-based net smelter royalty (NSR) agreements. Major mining companies are sometimes more than willing to pass along promising projects to the expertise of junior exploration companies to the benefit of both. Juniors get access to extensive databases, often district-scale claim packages and sometimes the financial backing of a major partner. Majors get to offload risk, see a project through, and often gain a royalty on any future production.
"Forward-thinking miners aren't just looking to boost revenue or resources," says PwC Canada. "They're searching for truly strategic partnerships that can help them get not just bigger — but offer a better return on investment for all stakeholders."

This INNspired Article is brought to you by:
Silver Viper Minerals Corp (TSXV:VIPR) is a mineral exploration company focused on the acquisition and advancement of high quality, early-stage projects.
Send me an Investor Kit
The upside of strategic alliances between major miners and exploration companies
Strategic alliances between junior and more senior companies are actually quite common in the mining industry, especially in today's increasingly competitive market. Both parties can benefit greatly from these synergistic relationships through the sharing of geological and technical expertise, datasets and local and government contacts. Junior exploration companies also benefit greatly from the funding major miners can provide and in some cases a guaranteed market for future product. Another significant benefit for junior miners is the market validation a major's involvement brings to a project, which can in itself provide significant upside for investors.
Option agreements (also known as earn-in agreements) with junior explorers allow a major to earn a majority interest in the project through a joint venture that may see the major funding the work needed to bring a project through the necessary milestones on the pathway to production. These joint ventures are often overseen by a joint technical committee with members from each company. Joint venturing with exploration companies also has benefits for major mining companies including cutting the costs and risks associated with resource exploration and development. For example, today's major gold miners are turning to strategic alliances with junior gold companies as a more cost-effective and less risky way to replenish their dwindling gold reserves.
Mirasol Resources (TSXV:MRZ) recently inked an agreement with Hochschild Mining (LSE:HOC) that gives the precious metals mining giant the option to acquire up to 70 percent of Mirasol's Indra epithermal gold–silver project in Chile through staged option payments and completing critical exploration and development milestones including funding preliminary economic assessment and feasibility study and bringing the project into production.
Other junior-senior joint ventures include Barsele Minerals (TSXV:BME) and Orex Minerals (TSXV:REX). Barsele Minerals has a joint venture partnership with Agnico Eagle (TSX:AEM,NYSE:AEM) on the Barsele gold-VMS exploration project, located in the intersection of the prolific VMS-style Skellefte Trend and the Gold Line in northern Sweden. Project operator Agnico Eagle is the majority holder at 55 percent and can add 15 percent to its existing ownership in the company by completing a pre-feasibility study (PFS) on the project. Under the agreement Barsele Minerals doesn't have to provide any funding for the project until the PFS is completed. Drilling at Barsele has been focused on verifying, defining and expanding mineral resources and numerous targets throughout the property.
Orex Minerals (TSXV:REX) has joint venture agreements with majors Pan American Silver (TSX:PAAS,NASDAQ:PAAS) and Fresnillo (LSE:FRES) on exploration projects in Mexico. The Sandra Escobar silver-gold project, located in Durango in the heart of the Mexican Silver Trend, is a joint venture with Pan American Silver and Canasil Resources (TSXV:CLZ). The project consists of the 6,335-hectare Sandra property and the 635-hectare Escobar property. The JV, which is currently distributed between Orex and Canasil in a 55 percent/45 percent structure currently holds a 40 percent interest in Escobar and a 90 percent interest in Sandra. In October 2018, Canasil signed an LOI for Pan American to acquire its interests in the project.
Under its joint venture with Fresnillo, Orex holds a 55 percent interest in the 10,600-hectare Coneto silver-gold project. Also in the Durango region of the Mexican Silver Trend, the property covers multiple mineralized epithermal quartz veins. A technical committee with team members from both companies guides the exploration programs at Coneto.
Strategic alliances in the form of net smelter return royalties
Some partnerships between major miners and junior exploration companies include royalties, which are paid out from any future production profits. Royalties can give the original property owner the ability to retain a position in the property's future production without the associated risks or future capital costs. Mining output generally requires further processing by smelters to produce a marketable metal. Hence, the most common type of royalties in the resource industry are net smelter return or NSR agreements, which are based on net proceeds received by the operator from a smelter or refinery and grant the owner a life-of-mine percentage of those returns.
NSR royalties could be one of the conditions outlined as part of a property sale, or an option agreement and they typically run between 2 percent and 5 percent.
Silver Viper Minerals' (TSXV:VIPR) recently acquired 100-percent ownership of three large mineral concessions totaling 35,598 hectares in the Sonora region of the Mexican Silver Trend from Pan American Silver under an agreement that included a 2 percent NSR for the major miner. The acquisition allowed Silver Viper to consolidate its Sonora-based concessions into a single land package that constitutes the original claims of the historic La Virginia gold-silver property, an advanced-stage exploration project which hosts low-sulphidation epithermal-style gold and silver mineralization consistent with known deposits in the mining districts of Sonora state. Pan American's NSR covers the entire property.
For Silver Viper, the acquisition represents more than just the ability to consolidate its concessions into one land package. This strategic relationship with Pan American gives the junior explorer access to an extensive historical database including geochemistry, mapping and data from 188 diamond drill holes totaling nearly 53,000 meters. This past exploration work was mainly conducted by the previous owners, Minefinders Corporation from 2007 until the company's 2012 takeover by Pan American, which would later conduct a first-pass reconnaissance geochemical program over the property. Silver Viper's exploration team has benefited greatly from this historic data, and the current program being carried out at La Virginia is based on the team's comprehensive review of the data including core samples.
Other recent NSR agreements between major mining companies and junior explorers are Surge Exploration's (TSXV:SUR) option agreement with Chilean mining giant CAP Mineral for the Atacama Cobalt Project in Northern Chile that includes a 2 percent royalty for the major.
NSR-containing option agreements can also go the other way with the junior optioning a property to a major miner and retaining the right to a percentage of future profits. Such is the case for Benton Resources' (TSXV:BEX) recent deal giving a Rio Tinto (ASX:RIO,LSE:RIO,NYSE:RIO) subsidiary the option to earn a 100 percent interest in the Baril Lake copper and platinum group metals project in Ontario, Canada with Benton retaining a 2 percent NSR, half of which can be bought back by Rio Tinto for $1 million.
Takeaway
Strategic alliances between major miners and junior exploration companies in the resource industry have significant benefits for both companies, as well as their shareholders. These type of relationships can also serve as a litmus test for investors looking for quality exploration projects with plenty of upside. Projects with major miner involvement have likely been well-vetted and are now well-funded.
This INNspired article is sponsored by Silver Viper Minerals (TSXV:VIPR). This article was written according to INN editorial standards to educate investors.