Aug. 01, 2018 02:00PM PST
Cleantech Investing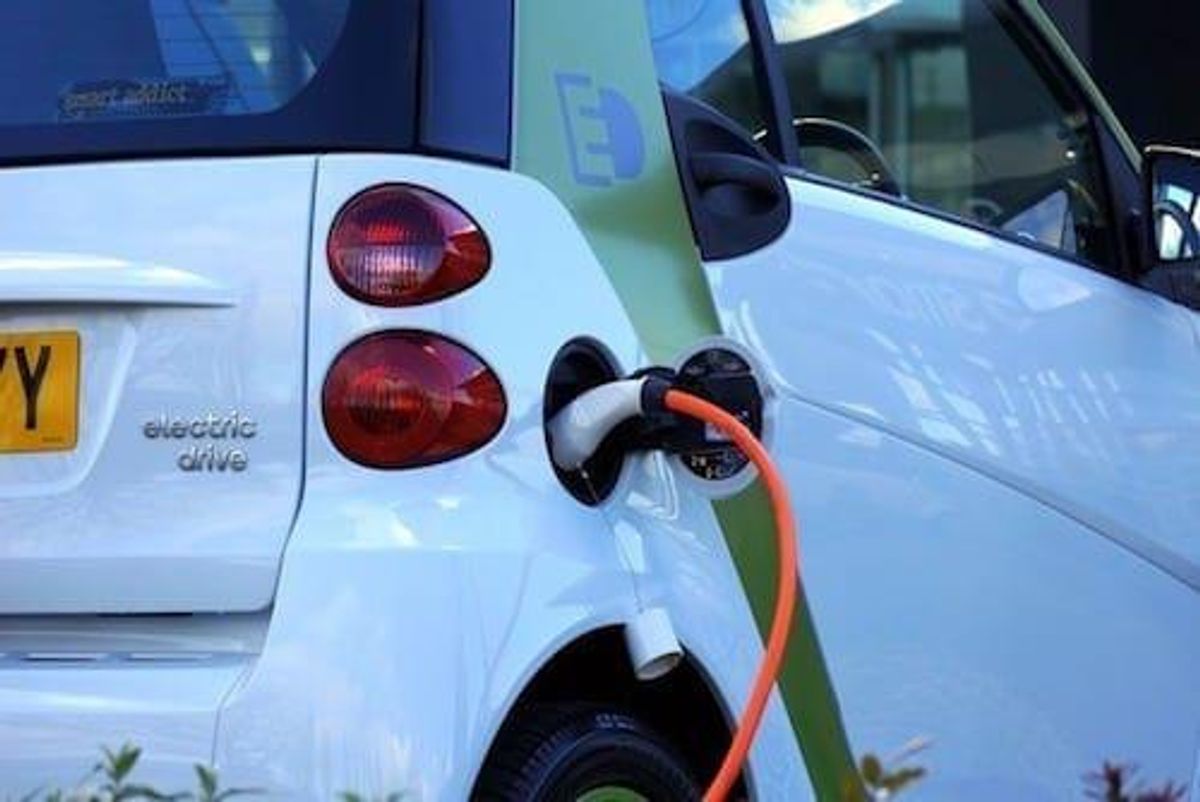 The electric vehicle industry's need for lower-cost battery materials is reshaping battery recycling technology.
Global sales of electric vehicles (EVs) are forecasted to increase from 1.1 million in 2017 to 30 million in 2030, according to Bloomberg NEF.
However, the supply of electric battery materials can't keep up with this exploding level of demand. Analysts say that EV production is pulling ahead of mine production for critical battery materials such as cobalt, manganese, lithium and nickel.
This is having a serious impact on prices. If the EV industry wants to overtake the internal combustion engine (ICE), it will need to manage material prices by curbing supply imbalances. Advancement in battery recycling technology may be the answer.
EV battery costs need to fall further to overtake ICE
Lithium-ion battery demand from the EV industry is projected to grow at an annual rate of 20 percent to 30 percent through 2024, according to global specialty chemicals company Albemarle. Much of this growth will come from China's zero-emissions vehicle program, expected to result in EVs representing 8 percent of all vehicle sales sold in the country by as early as this year. By 2020 that figure is expected to grow to 12 percent. On a global scale, one in six cars on the road will be electric by 2025, according to UBS research, with annual sales reaching 16.5 million units.
This increased demand has only been made possible by the cost of EVs nearly reaching parity with that of ICEs. This equalization has been due in large part to lowering lithium-ion battery costs. More widespread adoption of the EV depends upon battery costs coming down even further.
"The cost of the battery has [fallen] quite significantly. In 2010, the cost of one kilowatt hour (KwH) was about $1,000. Today it is around $175," said Alex Iasnikov, lead chemist at Titan International at the 2018 Minor Metals Trade Association conference. Iasnikov says parity can be reached by 2025 or 2026, but "for this to happen, the costs of batteries have to go down by another 20 to 25 percent in the next five years."
Rising cobalt costs tied to supply crunch
A lower cost lithium-ion battery requires lower cost materials. Today, the battery's most expensive component is the cathode, and cobalt and nickel together account for about 80 percent of that cost. Cobalt prices in particular are at 10-year highs in light of rising demand for EV batteries coupled with supply constraints.
The EV battery industry currently consumes more than 40 percent of cobalt, according to the Cobalt Development Institute, and that figure could reach 65 percent or higher over the next decade. CRU Group analysts predict the battery industry will need more than 75,000 tonnes of cobalt per year by 2025, nearly double that of 2017 levels.
A multi-year cobalt shortage is on the horizon, according to Macquarie Research, as continuing turmoil in the Democratic Republic of Congo (DRC)— which accounts for 65 percent of global cobalt supply. Technology producers such as Apple (NASDAQ:AAPL) are coming under fire to source conflict-free materials, but there are few sources of supply outside of the DRC.
The cobalt supply imbalance is causing battery manufacturers to look for more cost-effective chemical compositions that rely less on cobalt and more on nickel. However, such technology is years away and may not even be possible.
"Cobalt is the element that makes up for the lack of stability of nickel," according to Umicore Chief Executive Marc Grynberg. "There isn't a better element than nickel to increase energy density, and there isn't a better element than cobalt to make the stuff stable."
Nickel has its own supply woes
Further complicating the cost scheme for EV batteries, nickel comes with a similar supply problem. Global nickel production is dominated by ferronickel, also known as nickel pig iron, primarily used in the steel industry. In fact, most of the forecasted 10 percent growth in nickel production in 2018 will be ferronickel, which is not suitable for lithium-ion battery production. Instead, battery manufacturers need nickel sulphate powder derived from high-grade nickel sulphide deposits for which there are few in production and not many even under exploration and development.
"The problem for the nickel industry is it's not a macro issue; it's not an issue where we're going to run out of nickel, but the specific nickel that's required," Jon Hykawy, president of Stormcrow Capital, told INN at the 6th International Nickel Conference. "The specific chemistry and the specific purity that's required for batteries is likely going to put a strain on the supply chain." Iasnikov sees this looming supply crunch occurring sometime between 2023 and 2025 as the demand for nickel sulphate rises an estimated 138.6 percent from current levels to reach 167,000 tpy by 2025.
In order for EV sales to overtake the market from fossil-fuel powered vehicles, the industry will have to find a sustainable way to get prices for critical materials like cobalt and nickel under control. Battery recycling is one of the proposals being put forward to curb the supply imbalance on the horizon.
Battery recycling key to managing cost dynamic
China has said it expects to see 120,000 to 170,000 tonnes of spent EV batteries a year starting as early as 2020. In North America almost 1.5 million EV batteries—each weighing half a tonne—will reach their end of the road by 2030. This represents a significant source of material if it can be recovered.
Battery recycling may soon become a more cost-effective source of materials compared with the cost of mining new materials. More cost reductions can be made by recycling materials like cobalt and nickel directly from spent batteries onsite at battery manufacturing facilities. Recycled cathode metals would also have a much smaller footprint than a traditional mining operation. "Spent lithium-ion batteries are considered hazardous waste, so it is highly expensive to ship spent batteries. Having smaller localized recycling plants would be more cost effective," Norman Chow, founder and president of Kemetco Research, one of the Canada's largest private contract R&D firms, told the Investing News Network.
Kemetco is working with American Manganese (TSXV:AMY,OTCMKTS:AMYZF;FWB:2AM) to develop commercialized and scalable recycling technology for the lithium-ion battery industry that is also low-cost and environmentally friendly. The patent-pending technology, now undergoing pilot plant testing, is a hydrometallurgical process that involves a complete closed-loop flowsheet developed to maximize metal recovery while minimizing reagent usage and recycling water.
During laboratory-scale testing, Kemetco and American Manganese successfully recovered 100 percent of the lithium, cobalt, nickel, manganese and aluminum materials by recycling cathode materials in the four most widely used cathode compositions including lithium-cobalt-oxide (LCO), lithium-manganese-oxide (LMO), nickel-manganese-cobalt (NMC) and nickel-cobalt-aluminum (NCA) batteries. More importantly, Kemetco was able to reformulate all four of these cathode chemistries from the recycled materials.
Current battery recycling infrastructure insufficient to tackle the challenge
Today, there are only a handful of companies that have the technology and capacity to recycle cathode materials from lithium-ion batteries. The issue of capacity is one of the major challenges to battery recycling becoming a viable source for future EV battery materials, but one that can be addressed. "Recycling is difficult for the battery industry, but this is the only way to keep nickel and cobalt at a reasonable amount where the industry can afford to buy," said Iasnikov.
There is no known commercial technology for the large-scale recycling of cathode materials of multiple chemistries. "There still needs to be more development to get to closed loop recycling where all materials are reclaimed," said Jessica Alsford, who leads Morgan Stanley's (NYSE:MS) global sustainable research team.
Tesla has said it will recycle its own batteries in-house. China and the EU have mandated that car makers be responsible for recycling the lithium-ion batteries in the EVs that come off their assembly lines. China, for example, is implementing recycling programs whereby car manufacturers are responsible for collecting and recycling EV lithium-ion batteries. EU regulations also require battery manufacturers to pay for recycling batteries past their prime, and these companies are beginning to partner with recyclers.
Such legislation may push the industry to look for more efficient and cost-effective battery recycling technology than the current shredding or smelting methods, which are highly inefficient and far from economical.
INNspired article is sponsored by American Manganese (TSXV:AMY,OTCMKTS:AMYZF;FWB:2AM). This article was written according to INN editorial standards to educate investors. 
Investing News Network websites or approved third-party tools use cookies. Please refer to the  cookie policy for collected data, privacy and GDPR compliance. By continuing to browse the site, you agree to our use of cookies.