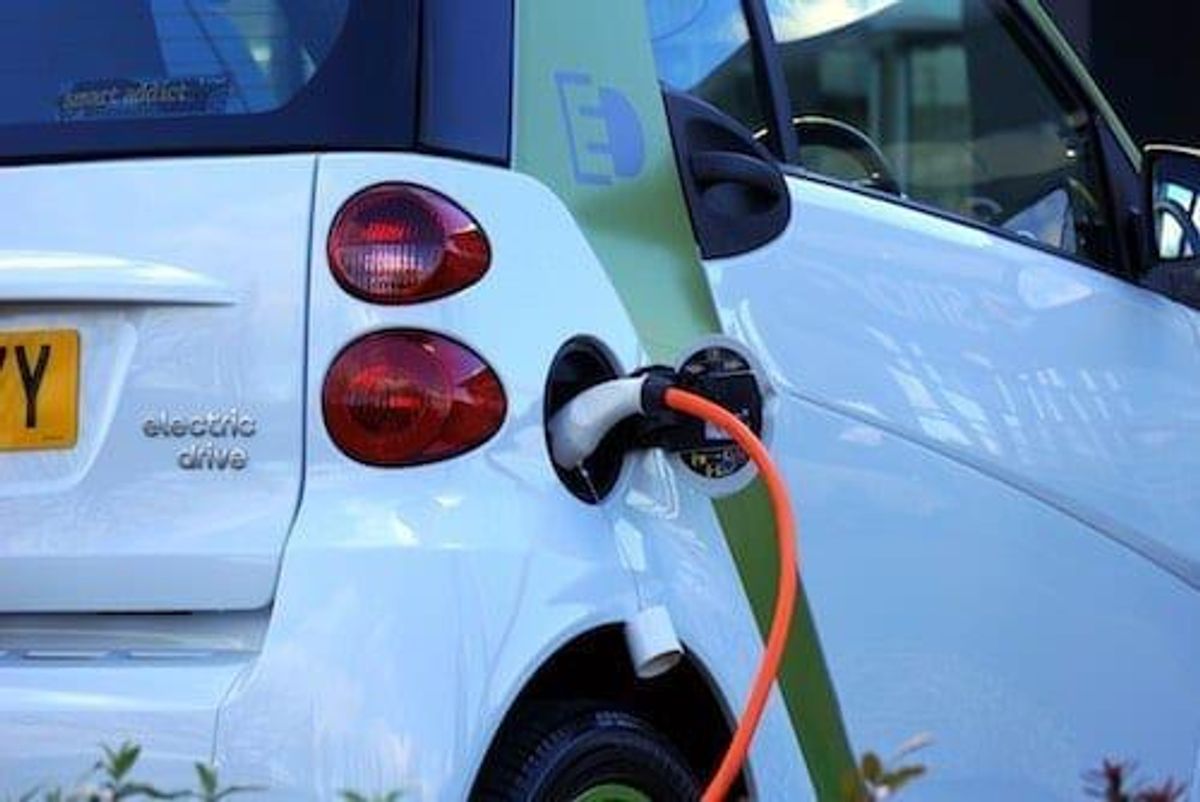 Curious as to which metal will reign supreme in the super battery race? The Investing News Network sat down with Jon Hykawy of Stormcrow Capital to discuss the future of nickel, cobalt and few other metals that may surprise you.
There has been a lot of discussion around which battery metal will reign supreme in the push to bring electric and hybrid vehicles to market. Currently lithium, nickel and cobalt are the heavyweight contenders, but what is next?
At the 6th International Nickel Conference, the Investing News Network caught up with Jon Hykawy, president of Stormcrow Capital, a research firm specializing in guiding and educating its clients on taking advantage of volatility in the critical materials and technology markets.
He shared his insight about the future of the battery metals sector and whichenergy metal will play a vital role in the next stage of battery evolution. Hykawy also explained why there is slow and cautious momentum towards packing batteries with more energy.
INN: There's a lot of information on the role of lithium and cobalt in batteries. What role does nickel play in this space long term?
JH: Nickel is really responsible for what's termed energy density in lithium-ion batteries, so the higher the nickel content, the higher the energy density. What that translates to is essentially extended range in a battery electric vehicle — if you want the vehicle to be able to travel 500 kilometers instead of 400, you put more nickel into the battery. The problem with that is added nickel detracts from the safety of the individual cells.
It's a dance the battery companies are going through now, it looks like they're going to be able to push higher and higher nickel levels moving into the future. Maybe it's a slightly higher processing cost, but we'll see how it plays through. Nickel is going to be a part of these batteries for a very long time to come.
INN: Yesterday [there was some discussion] about cobalt being priced out of the EV market, but like you were saying, it is an important component when you are using nickel. Do you see demand for cobalt growing in the future as nickel becomes more involved in EV batteries?
JH: My suspicion, and based on some of the modeling work that we've done, is that you're going to see a future where cobalt demand per cell or per kilowatt hour is going to go down. But there's going to be such an enhanced additional demand for kilowatt hours that the overall volume of cobalt that's required is going to go up. Meanwhile, what you're going to see is a significant increase in the amount of nickel required simply because you're using more per kilowatt hour, and you're also demanding more kilowatt hours at the end of the day.
The problem for the nickel industry is it's not a macro issue, it's not an issue where we're going to run out of nickel, but the specific nickel that's required. The specific chemistry and the specific purity that's required for batteries is likely going to put a strain on the supply chain.
INN: Now, we have talked about lithium when it comes to EV batteries, and cobalt, nickel and even graphene yesterday. Do you see any other metals coming forward to play a key role?
JH: One of the big ones ismanganese, and that's in the NCM chemistry that is used by General Motors (NYSE:GM), by Nissan (TSE:7201), frankly by most of the automotive manufacturers out there except for Tesla (NASDAQ:TSLA). The full name of that cathode chemical is lithium-nickel-manganese-cobalt oxide, a bit of a mouthful. But you need a substantial amount of manganese; again there's a question about what sort of manganese? How pure?
Again, we're not going to run out of manganese on a macro level making batteries, but we do have issues around the chemical purity required and the ability to produce these manganese salts that are the actual feedstock that go into battery manufacturing. So manganese is another interesting one — I just haven't had a client come to me yet and say, "boy, we're really concerned about manganese."
INN: Here at the conference there has been talk about "air batteries." Do you think that they're going to be the next wave for the electric vehicle?
JH: You know, I've looked at a bunch of these technologies and not a week goes by when you don't read 12 new articles about 15 new batteries that are all coming to the market in the next week. The first thing you have to understand about all these initiatives is battery safety is an absolute requirement for consumer electronics companies and for automotive companies. When a few of the automotive companies in North America started to look at batteries and battery electric vehicles they literally said, "the one thing we cannot do with this new type of industry is have a situation where we sell a nice family a new electric vehicle, they drive it home, park it in their garage, plug it in to charge and it burns down the house and kills them overnight." Period, cannot happen.
So when you talk about new technologies like lithium air or some of these other initiatives for use in consumer electronics or in electric vehicles, you have to understand that even if this battery was as cost effective, as low-priced as … the standard lithium battery alternatives, even if that were true today, which it likely isn't, they're depending on scale to drive their costs down as well. It would still probably be five to 10 years before anyone would adopt that battery for use, simply because they don't understand the safety profile enough. The lithium battery itself, the lithium-cobalt oxide battery, was invented by Sony (TSE:6758) back in the 1970s, but it wasn't until something like 2014 that Toyota (TSE:7203) said, "yeah, we understand the lithium batteries well enough that we can start using them in a Prius."
INN: What needs to happen next to make the EV revolution a reality?
JH: We tend to focus our discussions on electric vehicles, on battery electric vehicles. On the idea that Tesla's is the only design that matters. The Tesla battery electric vehicle is a product of the California Resource Board and their requirement for zero-emission vehicles. A vehicle that gives off no emissions while it's traveling down the road. That's not the model that a large chunk of the rest of the world is going to follow — in the rest of the world, there's going to be a push for vehicles that … sell for a decent price, that aren't more expensive even with subsidies than their petroleum-fueled counterparts.
As we move away from pure battery electric vehicles towards more mainstream ideas like range-extended hybrids, where you maybe have a small gasoline engine turning a generator to make electrical energy on board the vehicle rather than having a gigantic battery, that may change the chemistries that are demanded in these vehicles [and] that may change the material demand as well. This is a new industry, nothing's carved in stone. We don't know that 15 to 20 years from now the trajectory for lithium, for cobalt or for nickel is going to be exactly the same one we're on today.
Don't forget to follow us @INN_Resource for real-time updates!
Securities Disclosure: I, Georgia Williams, hold no direct investment interest in any company mentioned in this article.
Editorial Disclosure: The Investing News Network does not guarantee the accuracy or thoroughness of the information reported in the interviews it conducts. The opinions expressed in these interviews do not reflect the opinions of the Investing News Network and do not constitute investment advice. All readers are encouraged to perform their own due diligence
Investing News Network websites or approved third-party tools use cookies. Please refer to the  cookie policy for collected data, privacy and GDPR compliance. By continuing to browse the site, you agree to our use of cookies.