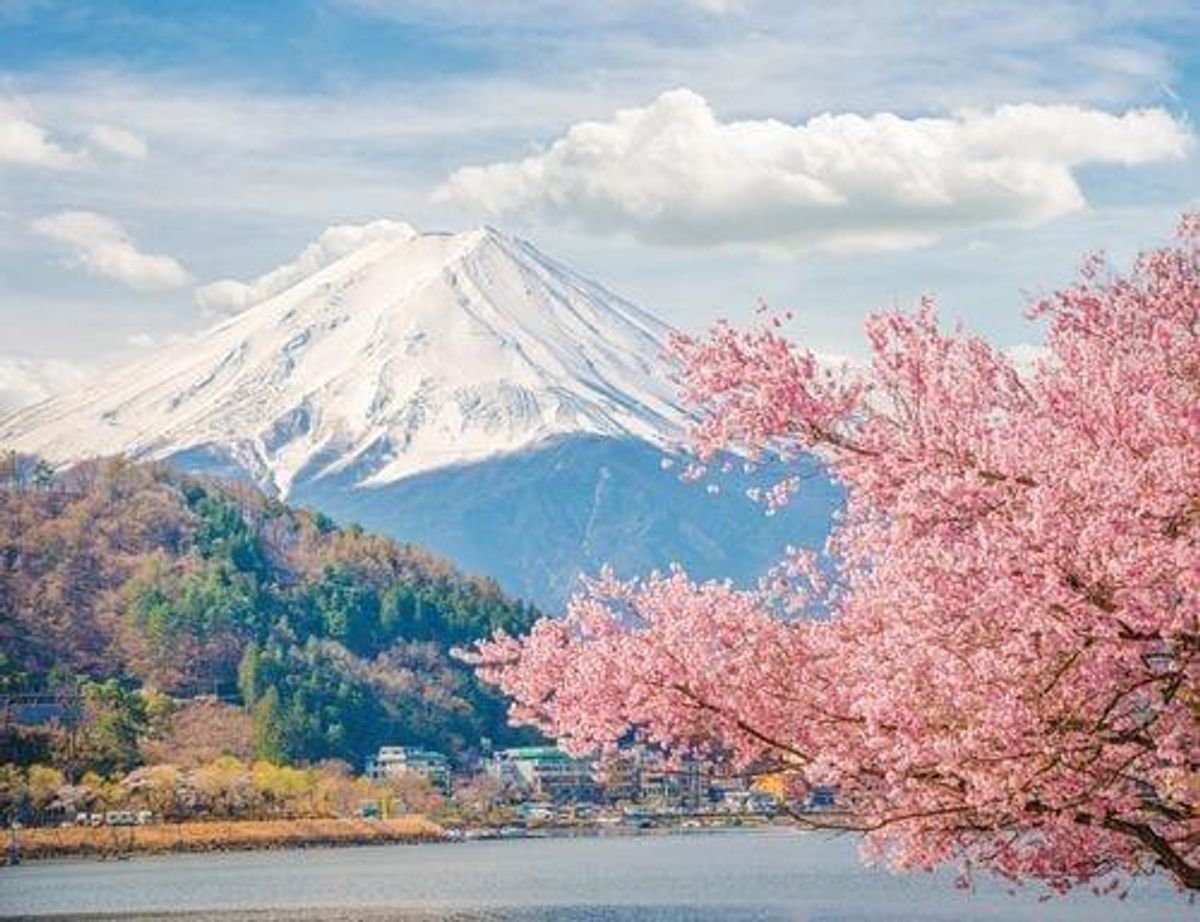 Japan is reviving its historical gold camps with the help of foreign mining companies.
After historical disruptions, Japan has renewed its gold exploration efforts across the island nation.
Japan's history is tied intrinsically to gold. Endowments of the precious metal were first brought to western attention in the 13th century, when Marco Polo extolled the nation's wealth in his book of travels, calling it the "land of gold." Polo's stories of the emperor's gold-plated palace and the heaps of gold from Japanese mines that made their way to China via trade routes persuaded Christopher Columbus to look for his own route to Asia.
Today Japan is in the midst of a gold-mining revival, with the government's newly amended mining act allowing foreign companies the right to explore the nation's untapped mineral potential.
Japan's government easing protectionist policies
Japan is one of the most politically and economically stable jurisdictions in the world. The Pacific nation is the world's third-largest economy by GDP and the fourth-largest by purchasing power parity, and its Tokyo Stock Exchange is the third-largest in the world and the largest in Asia.
Historically, Japan has relied on imports for its mineral resources; however, the country is also home to one of the world's leading mineral processing industries. The nation has about 20 operating smelters and refineries that process ores including copper, lead, nickel and zinc.
Japan's government amended the country's mining act in 2012, opening up its mineral resource sector to foreign exploration companies.
Given Japan's longtime protectionist stance in relation to its economic system — let's not forget this is the country that sealed itself off from the rest of the world for more than two centuries — this move signals that the Asian nation is serious about stimulating the growth of its domestic mining industry.
High-grade gold in the Ring of Fire
Japan is home to 76 known past-producing gold mines, including five 1-million-plus-ounce gold deposits and the world's highest gold grades.
The basis for the legend of Japan as the "land of gold" springs from its location in one of the most tectonically active places in the world, along the western edge of the Ring of Fire. About 10 percent of the Earth's volcanic activity occurs in Japan, which is home to more than 110 volcanoes and numerous hydrothermally active areas that are spread throughout the archipelago.
Most of Japan's gold mineralization occurs in near-surface epithermal deposits, a type commonly formed by hot springs associated with volcanic activity in plate subduction zones. One such deposit represents one of the highest-grade gold mines in the world — Sumitomo Metal Mining's (TSE:5713) Hishikari mine, which has produced more than 7 million ounces of gold at an average grade of 40 g/t.
Historical gold exploration and production in Japan
Gold was first discovered in Japan in 749 in a placer deposit known as Tamayama located in today's Iwate prefecture. The gold extracted there was later used to construct the famous gold-plated Buddha statue at the Todai-ji Temple in Nara. The Konjikido (golden-colored) Temple, built in 1124 and featured in Polo's famous account of Japan, was also plated with gold from a placer operation near the Kesen River.
Mining from epithermal deposits began much later, in 1550, and focused on the prefectures of Niigata, Fukushima and Yamagano. The country's second-largest gold mine, Sado in Niigata, was first discovered during this period in 1596 and would be the source of the nation's currency for more than 250 years.
Large-scale mining began in the mid-19th century following significant discoveries of gold mineralization in the prefectures of Oita, Kushinkino and Kounomai. World War II would bring that production to an end as Japan was forced to close all of its gold mines in 1943 to concentrate its mineral industry workforce on iron ores and base metals. Heavy sanctions and blockades imposed by the Allied forces effectively shut off import activity, further depressing the need for gold. At the end of the war there was no return to large-scale gold production, with very few mines reopening.
The outlier in the modern era is the Hishikari gold mine. The 1970s bull run in the gold price incentivized Japan's state-owned Metal Mining Agency (the precursor to JOGMEC) to explore for gold in the Kagoshima prefecture using geological mapping and geochemical and geophysical surveys. The exploration work would lead to Hishikari's discovery in 1981 following impressive drill results, including 15 centimeters of 200 g/t gold over 200 meters at depth. Production began at Hishikari in 1985 and it continues today as the country's only operating gold mine.
In spite of its historical reputation as a land teeming with gold, the nation's nearly 400,000 square kilometers still remain underexplored for the yellow metal, especially by modern standards.
Gold exploration opportunities in Japan
The low gold price environment during much of the 20th century also deterred exploration for new discoveries, and throughout much of the past several decades, Japanese mineral investment has focused on base metals in foreign jurisdictions.
"Remember, Japan was almost closed for mining for most of the last century. The reason was that the Japanese government did not necessarily give exploration licenses, but also the Japanese currency was extremely expensive," analyst Jayant Bhandari told INN at this year's PDAC convention.
"Property prices were exploding in Japan, and … some of the people might recall that in the 1980s, just the grounds of the Imperial Palace in Tokyo were worth more than the real estate price of the whole of California. So it was very, very difficult to do any exploration work in Japan, but the yen has fallen and they have opened up the regime for exploration in Japan," he added.
Today, Japan remains a geologically gifted country whose gold potential has been left largely unexplored. "These days, it is increasingly rare to find projects available in politically safe jurisdictions with a history of gold mining that have received little to no modern exploration. Japan's 76-plus past-producing gold mines, many of which were simply stopped in ore, have been in a sort of time capsule for over 30 years," John Proust, CEO of Japan Gold (TSXV:JG), told INN.
"However, Japan is eager to reactivate the gold-mining industry." The Canada-based firm was the first foreign explorer to apply for and be granted prospecting rights as well as drilling permits under the 2012 amendments to the mining act — proving it is possible for a foreign junior resource company to successfully work through the Japanese regulatory and permitting system.
This more open stance on foreign companies in the mining industry is also a strong indicator of how rational Japan can be with its protectionist economic strategy in that it does not consist of defending every industry from outside influence.
This article was originally published by the Investing News Network in June 2018.
---
This INNSpired article is sponsored by Japan Gold (TSXV:JG). This INNSpired article provides information that was sourced by the Investing News Network (INN) and approved by Japan Gold in order to help investors learn more about the company. Japan Gold is a client of INN. The company's campaign fees pay for INN to create and update this INNSpired article.
This INNSpired article was written according to INN editorial standards to educate investors.
INN does not provide investment advice and the information on this profile should not be considered a recommendation to buy or sell any security. INN does not endorse or recommend the business, products, services or securities of any company profiled.
The information contained here is for information purposes only and is not to be construed as an offer or solicitation for the sale or purchase of securities. Readers should conduct their own research for all information publicly available concerning the company. Prior to making any investment decision, it is recommended that readers consult directly with Japan Gold and seek advice from a qualified investment advisor.
Investing News Network websites or approved third-party tools use cookies. Please refer to the  cookie policy for collected data, privacy and GDPR compliance. By continuing to browse the site, you agree to our use of cookies.