Brand Differentiation in a Competitive Cannabis Beverages Market
Nov. 07, 2019 02:00PM PST
Featured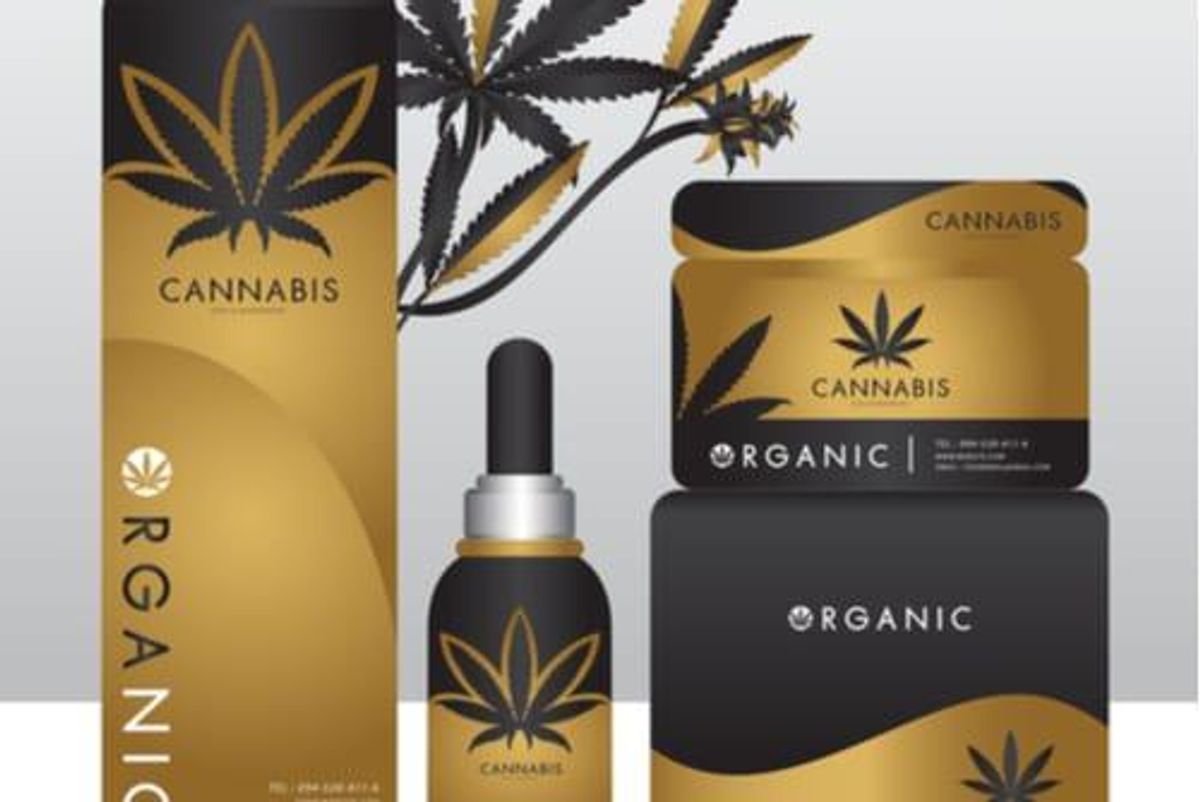 Companies looking to differentiate their brands in the emerging cannabis beverage market are focusing on taste and consumer experience to make a lasting impression.
The global cannabis beverage market, according to Zion Market Research, was worth US$1.61 billion in 2018 — and it is expected to reach more than US$4.46 billion by 2025.
The American and Canadian markets are expected to dominate this newly emerging industry. The consumer demographics driving this market are those new to cannabis as well as seasoned consumers and those leaning toward more wellness-focused products for a smoke-free cannabis experience. Research shows today's cannabis consumer is looking for novel products such as CBD and THC-infused beverages and carbonated drinks with premium flavor profiles. Cannabis beverages may even have the potential to displace market share from the alcohol industry. An October 2018 survey by New Frontier Data found that 46 percent of cannabis consumers prefer cannabis to alcohol while 74 percent believe cannabis is a safer alternative to alcohol.
Given the patchwork of state and local regulations in the US cannabis industry as well as Canada's strict limitations on branding and cannabinoid concentrations in cannabis products, the challenge for cannabis beverage companies will be differentiating their brands in a competitive landscape.
The cannabis beverage landscape
In the US, the legal status of cannabis beverages remains murky given the federal ban on the plant. The ban also makes it a federal crime to transport THC or cannabis-derived CBD products across state lines. However, products manufactured with hemp-derived CBD are legal at the federal level under the US Farm Bill and regulated by the US Federal Drug Administration (FDA). At the state level, regulations are even murkier as the rules can vary from one state to the next. "Some states have allowed the sale of CBD infused edibles through licensed dispensaries, even though such sales are a violation of FDA regulations," reported Forbes.
When it comes to THC-infused beverages in the US, the amount of THC and CBD allowed in each product differs depending on state law. Medical cannabis is legal in 33 states and adult-use cannabis is legal in 10 states. Illinois is expected to become the 11th state to legalize adult-use cannabis in January 2020. There are a handful of companies producing THC-infused beverages for sale in legal adult-use states.
Only hemp-derived CBD infused beverages can be sold across state lines; however, hemp-derived CBD still hasn't been approved by the FDA as a food additive. The country's largest cannabis market, California, only allows edibles and beverages to contain 10 milligrams (mg) of THC per serving size or 100 mg per package.
"(The patchwork of regulations) makes it hard for companies to grow, since they're at the mercy of each state's individual rules and restrictions on THC and CBD," according to Forbes. "Labeling, bottling and even concentration regulations can differ from state to state, making it difficult to build brand identity."
In Canada, the second stage of full cannabis legalization began on October 17, 2019, which greenlit edibles and beverages for sale nationwide beginning in December 2019. The fact that cannabis products are federally legal for both medical and adult-use makes it easier to build interprovincial distribution channels and greater brand recognition. However, tight restrictions on cannabinoid concentrations and packaging are also challenging companies to look for other ways to differentiate their brands.
Health Canada's regulations for cannabis edibles and beverages will limit package size to 10 mg of THC and such products will need to be sold in translucent plain packaging, including restrictions on logo size, placement, and product descriptions. The government may have good intentions in their efforts to limit cannabis' appeal to youth, but those in the industry feel the restrictions present unreasonable implications for manufacturing that greatly add to the overall cost, making it more difficult to compete with illicit product.
Cannabis beverage marketing regulations
"There's no real brand marketing in Canada," said Ted Zittell, head of product and brand development for Tinley Beverage Co (CSE:TNY,OTCQX:TNYBF). In California, the company sells cannabis elixirs and tonics in flavors such as Stone Daisy, a sativa-infused margarita blend of blue agave, lime and pineapple — except the company can't use the word "margarita" in its packaging due to restrictions in Canada and California. Both markets do not allow branding that associates products with alcoholic beverages. Tinley plans to expand its brand to Canada once the market opens up later in 2019. However, the company will have to drastically trim down the artistic flair in its packaging to align with Canada's strict branding regulations.
Weighing in on the branding issue, Tinley Beverage Co CEO Jeff Maser said, "The problem with that is packaging is more critical to drinks than it is to other product categories. Drinks have to look good because you are carrying them around at parties and putting them on your table at dinner. Beverages are brand and image-driven. Having nice packaging is really critical."
Terry Donnelly, chairman and CEO of Hill Street Beverage Company (TSXV:BEER), agrees with Maser. "If I was to come to your home and bring you a bottle of cannabis-infused wine as a gift, do you want me to show up with that bottle of wine looking like toilet bowl cleanser or do you want it to look like a beautiful bottle of wine," he said in an interview with CBC. Hill Street has an agreement with Lexaria Bioscience (CSE:LXX,OTCQX:LXRP) to create a cannabis-infused beverage brand formulated with a tasteless, odorless powder that does still contains terpenes and cannabinoids.
Taste and consumer experience key to brand differentiation
Cannabis beverage brands in the North American market are facing restrictive rules on packaging, THC content and distribution. However, there are a few strategies these companies can employ to differentiate their brand from the competition. One of the most important strategies centers on quality product formulations that deliver a superior consumer experience.
"I think at launch, brand will be important but I don't think it'll be as important as taste and experience," said former Molson Coors (NYSE:TAP,TSX:TAP) executive Brett Vye, speaking about Canada's upcoming open to the cannabis edibles and beverage market. Vye is now CEO of Truss Beverages, a cannabis beverage partnership between Molson Coors and Quebec licensed producer HEXO (TSX:HEXO,NYSE:HEXO).
Taste and consumer experience are directly related to how a product is made and the ingredients that go into that product. "I think consumers are going to pay a lot more attention to how a product is made if they can't distinguish brands based on marketing features," Emma Andrews, chief commercialization officer at BevCanna Enterprises (CSE:BEV), told Investing News Network (INN). "What is the onset time? What outcome can I expect from the cannabinoid potency? What are the ingredients in this product? Those are the questions consumers will be asking, which represents an opportunity for brands and retailers alike to help consumers navigate the category and guide product selection."
Bevcanna recently completed a study of North American consumer preferences across 25 different product concepts and found that edibles and beverages had the highest purchase interest. "One of the key trends we're seeing is the choice of cannabis-infused products as part of a healthy lifestyle. Consumers view this as a 'better for you' option when they want to relax and unwind," said Andrews, who previously led product innovation, consumer and retail education programs at Vega, the category leader in plant-based nutrition, prior to its US$700 million acquisition by WhiteWave Foods (NYSE:WWAV). "As consumers become more familiar with the benefits of both CBD and THC products, we expect to see further evolution in consumer tastes. Consumers are just testing the waters right now, but there is unlimited room for growth."
Cannabis beverage companies looking for an edge in this market are expected to appeal to both the "cannabis-curious" and the "cannabis-confident" consumer with a wide range of products. "They're looking for options such as infused spring waters, carbonated drinks and innovative flavor combinations," added Andrews. "The category will grow as the product selection and assortment expands, including value-priced, craft, and premium products based around attributes such as taste, volume, potency, and form factor (packaging type). Each will resonate with different segments of the market." The trend toward micro-dosing among social drinkers and lower-tolerance consumers has the potential to fit alongside Health Canada's dosing limitations per serving.
In both the US and Canada, Bevcanna plans to bring to market a wide variety of CBD- and THC-infused beverage options, including powdered drink mixes, shots, and ready-to-drink products. In August 2019, the company debuted Grüv, a product line of iced tea flavored ready-to-drink beverages with 5mg of THC and 5mg of CBD infused in alkaline spring water from British Columbia. "Iced tea was among the top five performing concepts, among 25 product concepts tested," said Andrews. "We are also choosing to launch this brand with a balanced THC and CBD profile (1:1 ratio), in order to provide consumers with a mild, yet effective cannabis experience."
Takeaway
Strict restrictions aside, there are ample opportunities for growth and value creation in the North American cannabis beverage market. Companies with a focus on taste and consumer experience are expected to gain an advantage in building brand recognition in the US, Canada and beyond.
---
This INNSpired article was written as part of an advertising campaign for a company that is no longer a client of INN. This INNSpired article provides information which was sourced by INN, written according to INN's editorial standards, in order to help investors learn more about the company. The company's campaign fees paid for INN to create and update this INNSpired article. INN does not provide investment advice and the information on this profile should not be considered a recommendation to buy or sell any security. INN does not endorse or recommend the business, products, services or securities of any company profiled. If your company would benefit from being associated with INN's trusted news and education for investors, please contact us.
Investing News Network websites or approved third-party tools use cookies. Please refer to the cookie policy for collected data, privacy and GDPR compliance. By continuing to browse the site, you agree to our use of cookies.