Cannabis Investing News
Exploring the "Highs" of Marijuana & Psychedelic ETFs
Sep. 07, 2022 01:10PM PST
While investors may have missed the "Weed Stock Craze of 2018" and the "2021 Shroom Boom", there is no shortage of potential catalysts on the horizon.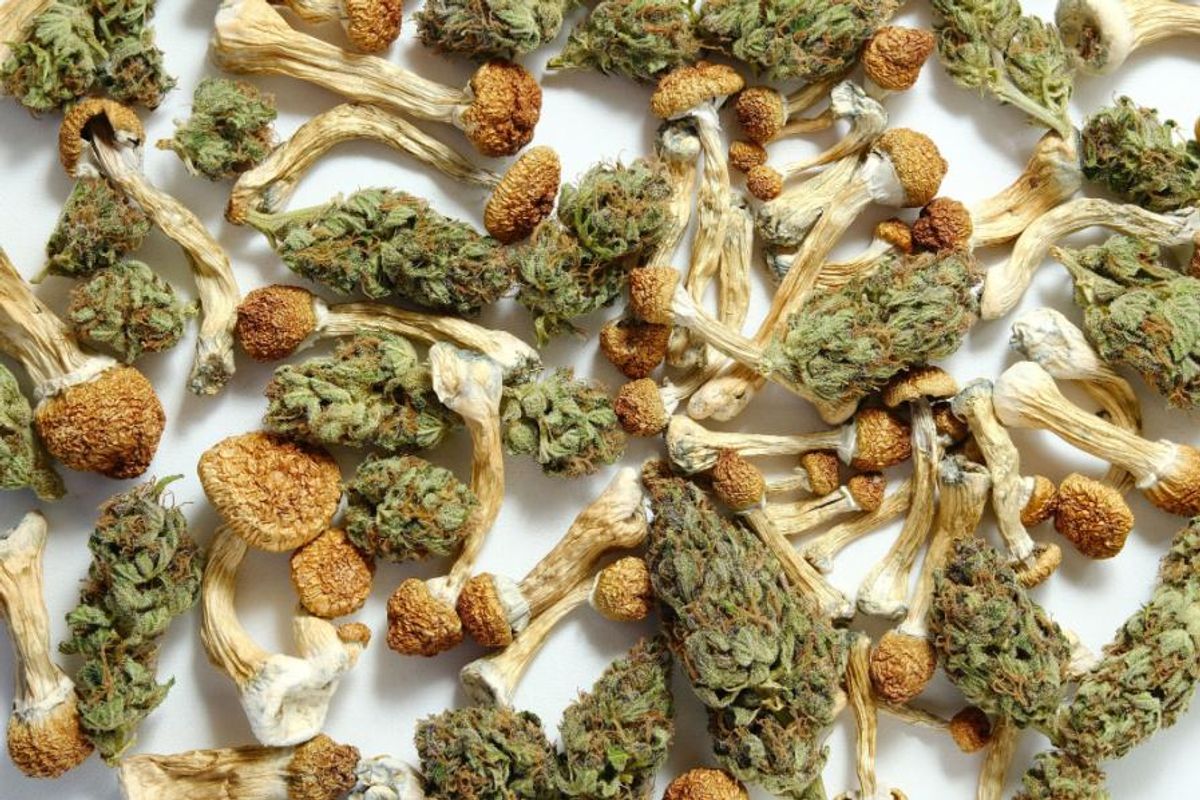 This syndicated article was originally published by the Canadian ETF Market. The Investing News Network (INN) believes it may be of interest to readers; however, INN does not guarantee the accuracy or thoroughness of the information reported by external contributors. The opinions expressed by external contributors do not reflect the opinions of INN and do not constitute investment advice. All readers are encouraged to perform their own due diligence.
---
There's a thematic ETF for literally everything investors can dream of today. Uranium? Yeap, it exists. Water? Got you covered. Cows and other livestock? It's literally in the name of the ETF. If you have an investment idea, I'm sure you can find the right ETF for it using the NEO ETF Screener.
A particularly interesting idea that's been seeing increased inflows to related funds recently was investing in drugs – not traditional pharmaceutical companies like Pfizer or Moderna, but rather up-and-coming small and mid-caps in the marijuana and psychedelics industries.
While investors may have missed the "Weed Stock Craze of 2018" and the "2021 Shroom Boom", there is no shortage of potential catalysts on the horizon, most notably continued decriminalization, medical legalization, and therapeutic applications. Let's explore these ETFs further with some picks from Horizons ETFs.
Investing in Marijuana

One of the largest risks of investing in a single publicly traded company is an idiosyncratic risk – in this case, the possibility of the company missing out on earnings consistently or going bankrupt altogether. This is particularly acute for marijuana companies, which generally have experienced poor growth, missed earnings multiple times, and tend not to have the best balance sheets.
This risk can be significantly reduced (but not eliminated) by investing in a portfolio of marijuana companies. While this portfolio will still be subject to industry-specific risk and market risk (which is unavoidable), the chances of a single stock tanking or getting delisted will have a far more muted effect.
The Horizons Marijuana Life Sciences Index ETF (HMMJ) does this via a passive approach by tracking the North American Marijuana Index, which primarily holds companies that derive some portion of their revenue from the U.S. medical and recreational cannabis industry (where cannabis is legal in some states, but illegal federally). HMMJ also invests in Canadian companies that are involved in recreational cannabis production, which has been legal since October 2018.
The actual performance of the ETF has been poor, but through no fault of Horizons. The bursting of the weed stock bubble in 2018 after the fund debuted on April 4th, 2017, followed by the COVID-19 crash and then the rising interest rate, the inflationary environment of 2022 hasn't been the kindest to HMMJ. As of writing (August 11), HMMJ is down 13.18% since inception and -42.99% year to date. That being said, any ETF comprised of high-beta small-caps wouldn't be expected to perform great under these conditions.
The ETF is also fairly expensive with a management fee of 0.75% and an overall expense ratio of 0.86% compared to a vanilla index fund. However, for a specialty thematic ETF, this is quite normal. Overall, this is a highly concentrated niche fund best suited for knowledgeable and experienced marijuana investors with a strong bull thesis.
Investing in Psychedelics
Like HMMJ, the Horizons Psychedelic Stock Index ETF (PSYK) was also a victim of poor timing, debuting on January 26th, 2021 at the tail end of the "Shroom Boom" and right before inflation and interest rates began climbing. Since inception, PSYK is down -53.76%, and -38.05% year-to-date. As a portfolio of high-beta small-cap stocks mostly listed on junior exchanges, PSYK is highly volatile.
PSYK tracks a portfolio of North-American based companies involved in the therapeutic use of psychedelics. This ETF has many similarities to existing biotech ETFs given their speculative, high-risk/high-reward nature. Both also fit into the overall healthcare sector as a niche but growing field. The best-case outcome for PSYK is a faster-than-expected path to psychedelic decriminalization and medical usage in North America.
In my opinion, using PSYK is likely a better alternative to investing in single psychedelic stocks. Unless you're a seasoned biotech investor or industry veteran, "sorting the wheat from the chaff" might be difficult. The psychedelic industry is notorious for poorly managed micro-cap companies with little management effectiveness, revenue growth, or plans for profitability. Leaving the selection to fund managers and weighting holdings by market cap is a good idea here.
Like HMMJ, PSYK is also fairly expensive with a management fee of 0.85% and an overall expense ratio of 0.99%. Because the fund is rather new, the assets under management (AUM) are also low at just $25 million, but I expect this to change as investors take more notice. At the time of writing, I'm seeing a bid-ask spread of $12.61 – $12.69, which isn't bad considering how illiquid some of the underlying small-caps can be. Chalk that up to another win for the ETF creation/redemption process.
Disclaimer: This article is limited to the dissemination of general information pertaining to investment strategies and financial planning and does not constitute an offer to issue or sell, or a solicitation of an offer to subscribe, buy, or acquire an interest in, any securities, financial instruments or other services, nor does it constitute a financial promotion, investment advice or an inducement or incitement to participate in any product, offering or investment.

Investing News Network websites or approved third-party tools use cookies. Please refer to the cookie policy for collected data, privacy and GDPR compliance. By continuing to browse the site, you agree to our use of cookies.