Decarbonizing Nickel Production to Enable the Transition to Net Zero
Dec. 05, 2022 01:00PM PST
Nickel Investing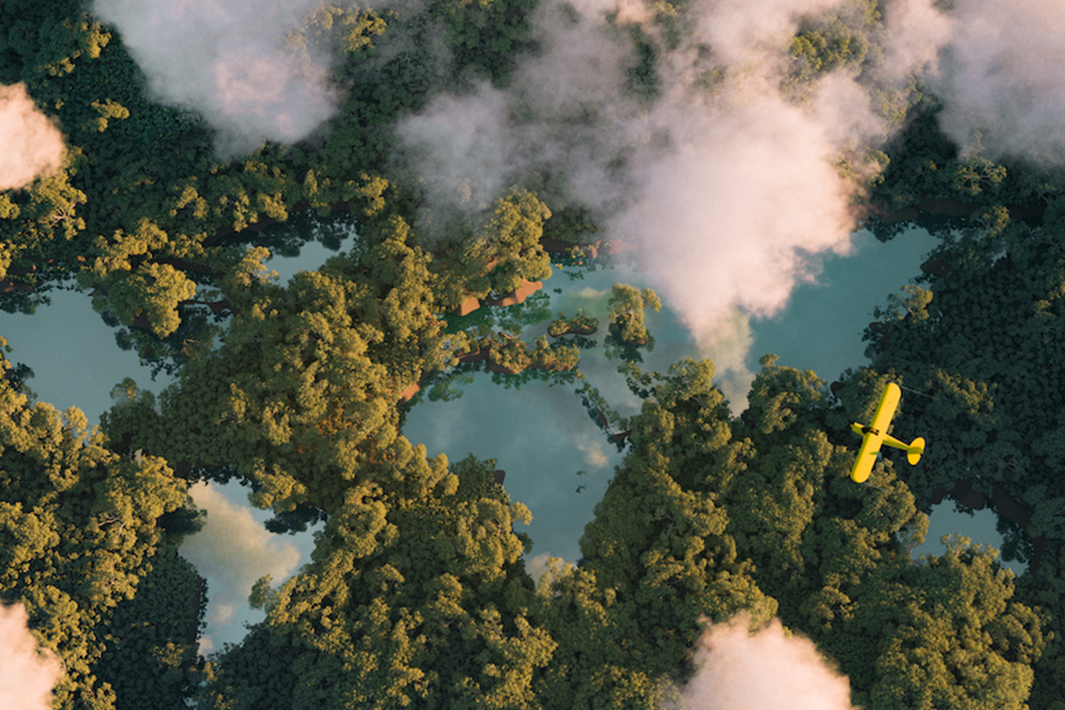 Nickel has a relatively large carbon footprint. As mining companies all over the world explore ways to address this, investors would do well to pay attention.
It's a bugbear with which proponents of clean energy have been struggling to contend for years — how does one achieve carbon neutrality when the materials required to do so all have their own sizable carbon footprint?
Nickel is no exception. Although the battery metal is critical to sustainability efforts, traditional nickel production is incredibly energy intensive. While global nickel producers maintain that its role in reducing greenhouse gasses balances out emissions generated by its supply chain, it is nevertheless in everyone's best interest to make production as clean as possible.
Fortunately, responsible nickel producers have in recent years developed and integrated a multitude of innovative processes and technologies as a means of lowering nickel's overall carbon footprint. Their methods not only make nickel production more sustainable, but also have the potential to make it more cost-effective.
---
The role of nickel in the green economy
Although it's rarely discussed compared to the likes of lithium and cobalt, nickel's unique properties cement its role as a critical mineral across multiple clean energy technologies.
It's used for hydrogen, hydroelectric, wind and solar energy. It's a primary component of rechargeable batteries, consumer electronics and electric vehicles. It's even crucial to nuclear energy and carbon capture and storage.
Nickel is both durable and malleable, able to be formed into a multitude of different shapes without losing its toughness. Nickel is also quite ductile — meaning it can be drawn out into wire without fracturing or breaking. The metal is an excellent conductor of electricity and heat, and nickel alloys also possess greater resistance to heat, cold and corrosion compared to unalloyed materials.
Roughly 69 percent of nickel produced annually is used in the manufacture of stainless and heat-resistant steels. Another 15 percent is used to produce alloys leveraged in specialized industrial, aerospace and military use cases. Only 3 percent of the nickel is used to produce batteries, and many emission-reducing technologies require only small volumes of the metal.
However, do not make the mistake of thinking this somehow renders nickel any less important to sustainability. As the old saying goes, big things come in small packages. The amount of nickel used in clean energy products may be comparatively small, but still plays an enormous role.
Context also matters here. An estimated 2.7 million metric tons of nickel was mined globally in 2021, compared to just 100,000 metric tons of lithium. In other words, the amount of nickel used in batteries was almost equivalent to that year's total lithium production.
It also bears mentioning that not all of nickel's environmental benefits are immediately obvious. First, because nickel alloys are significantly more durable and resistant, components produced with these alloys tend to have a better shelf life. Not only does this result in lower maintenance costs, it also keeps machinery operating at peak efficiency for longer — meaning the company can also go longer without tapping its potentially emissions-heavy supply chain for a replacement.
Finally, nickel benefits from a streamlined, simple recycling process. Nickel and nickel alloys can be easily returned to their original state or converted into a different form, which means the metal lends itself very well to a circular economy. An estimated 68 percent of all nickel found in consumer products is eventually recycled.
Sustainability in supply chain
Traditionally, nickel is mined much like any other earth-based mineral — excavation via industrial machinery. Yet even the emissions produced by mining equipment pales in comparison to the refinement process. Smelting, or pyrometallurgy, is the primary means by which nickel is extracted and has a global warming potential of 13 kilograms of CO2 per kilogram of metal.
One way nickel producers are addressing their metal's carbon footprint is by replacing pyrometallurgy with a technique known as hydrometallurgy. Rather than using fire to extract the metal from its base ore, mining companies use a specialized water-based solution. In some cases, this is done before the ore is even extracted from the ground, a process known as in-situ leaching or solution mining.
It's been estimated that the application of hydrometallurgy could reduce the overall carbon footprint of nickel production by as much as 70 percent.
Another challenge lies in the fact that not all nickel can be used in battery production. Only Class 1 nickel, which occurs primarily in sulphide deposits and possesses a purity of 99.8 percent or higher, possesses the necessary conductivity. Lower-purity nickel found in laterite deposits and known as Class 2 will not suffice.
Unfortunately, the majority of known deposits of the ore contain Class 2 nickel. Somewhat ironically, this means that we may fast be approaching a global nickel shortage, at least where battery production is concerned. And while it's certainly possible that refinement methods capable of more efficient purification could emerge in the future, for the time being all we can do is hope that recycling helps bridge the gap.
More pressing is the fact that the majority of nickel deposits are in highly sensitive remote regions such as rainforests or along coastlines. The biodiversity footprint of these mines can be staggeringly high, from toxic runoff that chokes out marine life to large swathes of clear-cut rainforest. An alternative doesexist, though it's something of a political minefield.
The Clarion Clipperton Zone (CCZ) is an undersea deposit that contains 1.8 times more of the metal than all known land-based reserves. What's more, the minerals in this deposit occur in nodules that sit atop the seafloor, making them relatively easy to harvest. The issue is that the CCZ is in unregulated international waters.
Alternative refinement and environmentally friendly deposits aside, a more recent means of reducing emissions pioneered by Canada Nickel Company (TSXV:CNC) involves accelerated carbon capture.
Recent innovations in net-zero nickel
Earlier this year, Canada Nickel announced the results of a laboratory test program for its In Process Tailings Carbonation (IPTC) technique. The idea is that tailings generated during milling possess natural CO2 absorption capabilities. Canada Nickel leveraged this capacity by injecting tailings with CO2 as they were generated, fixing the greenhouse gas within the rock rather than allowing it into the air.
Although the company has, thus far, only executed a laboratory-scale test, it believes the process could easily be scaled up for use in an industrial mining setting. This could, in turn, allow Canada Nickel to achieve net-zero carbon emissions at its Crawford nickel sulfide project in Northeastern Ontario. Should it successfully implement this process, the company could then expand it to neighboring mines.
Xander Resources (TSXV:XND) would be one of Canada Nickel's most immediate beneficiaries. It owns a total of 336 claims in and around Canada Nickel's own holdings, including the Crawford project and the recently identified Reid discovery. These claims display evidence of sulfide mineralization, and could potentially represent another major source of Class 1 nickel.
Collaboration between Canada Nickel and Xander Resources would only be the beginning, however. Should the company's IPTC process function as intended, it could be the first step in achieving total sustainability not just in nickel production, but across the entire supply chain.
Takeaway
Like most critical metals, nickel has a relatively large carbon footprint. As mining companies all over the world explore ways to address this, investors would do well to pay attention.
This INNSpired article is sponsored by Xander Resources (TSXV:XND,OTCQB:XNDRF,FWB:1XI). This INNSpired article provides information that was sourced by the Investing News Network (INN) and approved by Xander Resourcesin order to help investors learn more about the company. Xander Resources is a client of INN. The company's campaign fees pay for INN to create and update this INNSpired article.
This INNSpired article was written according to INN editorial standards to educate investors.
INN does not provide investment advice and the information on this profile should not be considered a recommendation to buy or sell any security. INN does not endorse or recommend the business, products, services or securities of any company profiled.
The information contained here is for information purposes only and is not to be construed as an offer or solicitation for the sale or purchase of securities. Readers should conduct their own research for all information publicly available concerning the company. Prior to making any investment decision, it is recommended that readers consult directly with Xander Resources and seek advice from a qualified investment advisor.
XND:CA
Investing News Network websites or approved third-party tools use cookies. Please refer to the cookie policy for collected data, privacy and GDPR compliance. By continuing to browse the site, you agree to our use of cookies.