Jan. 02, 2017 09:13PM PST
Cloud Investing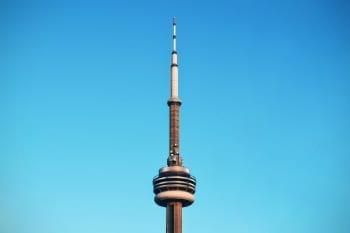 Top 5 TSX stocks in the technology landscape.
It was an eventful year for tech stocks. As the world awaits a Trump presidency and across the pond Brexit drama unfolds, much is at stake in the techy universe.
There are only 22 listed companies on the Toronto Stock Exchange for the technology industry; the biggest Canadian technology ETF is the iShares S&P TSX Capped Information Technology Index (TSX:XIT). It is a select fund with a market cap of only $51.91 million. The ETF had a good year with 3.64 percent gains, at 13.66 points by market close. Indeed most participants made gains, with only nine recording losses over the year's trading. Here is a closer look at the top five best performing for 2016.
This list was generated using The Globe and Mail's market data filter and does not include companies with a market cap of less than $50 million. Companies within the computer software and processing sector are considered.
NexJ Systems
Closing price: $3.20; yearly gain: 65.8 percent
NexJ Systems is headquartered in Toronto and provides cloud-based software for a range of industries, including personal and commercial banking and insurance. Their emphasis is on removing bureaucratic processes and moving them online so they are clearer and quicker. They have been a dominant security on the ETF.
Reflecting this, the stock has been rated a buy from Reuters Estimates. Their third quarter results saw revenue increase by 22 percent from the same period in 2015.
Shopify
Closing price: $57.70; yearly gain: 62.08 percent
Shopify is an ecommerce platform based in Ottawa. They linked with Facebook so customers can shop online via the Facebook Shop and use Messenger to connect with the business. They are targeting the mobile web market.
Shares of Shopify are rated a buy from the majority of 21 analysts surveyed by Reuters Estimates. They reported a third quarter net loss that was less than anticipated.
Tucows
Closing price: $47.23; yearly gain: 57.64 percent
Based in Toronto, Tucows is an internet services company who provide network access and domain names. One service is Ting, which delivers mobile phone plans that are simple enough to understand and transparent. They operate on over 200,000 phones.
They reported strong financial results for their third quarter, seeing increased net income, revenue and earnings per share. It has been downgraded from a buy to a hold by analysts but this could change back due to such recent positive news.
Kinaxis
Closing price: $62.50; yearly gain: 33.21 percent
Kinaxis focus on supply chains solutions, on the cloud. They offer RapidResponse, a product bringing together visibility, analysis, planning and collaboration for unified sales and operations. Their customers include Casio, Samsung and Volvo.
Their third quarter results saw gross profit up 22 percent. Analysts rate it a buy.

Open Text
Closing price: $82.92; yearly gain: 24.99 percent
Open Text develops and sells management software. They are a leader in the enterprise content management space. Open Text has an 18.8 percent weighting in the fund.
They reported a massive 82 percent increase in their total revenue third quarter results to come in at $80.2 million. Incorporated in July 2016, this is the newest on the scene and the consensus rating is already a buy.
Investors should pay attention to the above in 2017 as one day these could become a worthy investment.
Don't forget to follow us @INN_Technology for real-time news updates!
Securities Disclosure: I, Emma Harwood, hold no direct investment interest in any company mentioned in this article.