Bio-Key Maintains Guidance Amid Low Cashflow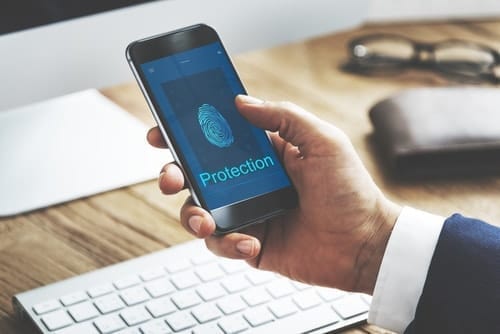 The company is expected to generate US$3.2 million in each of the next two quarters to meet its full-year revenue guidance of US$8 to US$12 million.
Bio-Key International (NASDAQ:BKYI) has reiterated its full-year revenue guidance of US$8 to US$12 million despite lacking the cash reserves to manufacture the products.
In its second quarter results announced on Tuesday (August 14), the company reported that its total revenues declined to US$748,141 from US$886,881 compared to the previous year's Q2 results.
Further, the company's revenues for the six-month period was US$1.5 million versus US$2.3 million in the same period last year. The company attributed the decline to the timing of larger software and hardware deals.
The company reported that it had a net working capital of US$3.6 million as compared to US$4.7 million on December 31, 2017.
Known for its biometric solutions, Bio-Key International has both hardware and software products with its hardware portfolio ranging from finger scanning devices to padlocks. The company has software solutions ranging from encrypting user data to biometric fingerprint authentication softwares for securing user data.
Last year, the company generated US$6.3 million in revenue and revealed in its earnings call on Tuesday the revenue ratio between hardware and software is 70 percent to 30 percent.
Mike DePasquale, CEO of Bio-Key International, said on the call that hardware could again contribute to a significant portion of its revenue this year, but that the split could change to 60 percent to 40 percent.
With the company required to generate US$3.2 million in each of the next two quarters to meet its guidance, questions on the earnings call were asked on whether the company has the cash to continue to grow with the revenue.
"It depends on the timing, it depends on the size of orders, it depends on the term, so … I really can't answer that question," DePasquale said.
DePasquale explained the company is looking at options to supports its business and has factoring arrangements in place.
"It certainly takes more cash for us to build inventory…buy parts and pieces and components, to be ready to ship on a short term bass," DePasquale said. "We have a credit line that we put in place. A number of years ago, actually two years ago we've not drawn down on our utilized."
Recently Bio-Key International has secured numerous partnerships across Latin America, Europe and Asia-Pacific.
Its most recent partnership was with Claro announced on August 2 with the Latin American telecom company selecting Bio-Key software to secure access to customer data.
"As we're expanding our international operations, as we have more irons in the fire, as we're selling to a broader base of customers in not only various industries, but in various geographies, I think we'll get more visibility into our business, but that may not happen for another year," DePasquale said.
Following Tuesday's announcement, shares of Bio-Key International closed the trading session on Wednesday (August 15) at US$1.79 with the stock down 0.6 percent over the two day trading period. On TipRanks, the share has a moderate buy ranking with an analyst target price of US$5 which translates to an 185 percent upside from the current price.
The stock has a sell ranking on TradingView with 16 verticals against, seven neutral and three in favour.
Don't forget to follow us @INN_Technology for real-time news updates!
Securities Disclosure: I, Bala Yogesh hold no direct investment interest in any company mentioned in this article.