US President Imposes Solar Panel Tariff, Solar Stocks React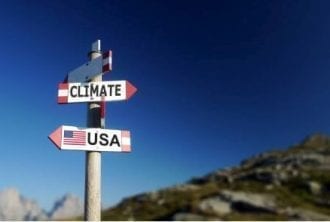 The news from Monday has also impacted US solar stocks, with some responding positively while others took a slight downturn.
Earlier this week US President Donald Trump approved a 30 percent tariff on imported solar panels–particularly those from China.
According to the Office of the United States Trade Representative press release, the US Trade Representative Robert Lighthizer made those recommendations to the president "based on consultations with the interagency Trade Policy Committee (TPC)."
The announcement falls on the heels of accusations made by Lighthizer that China made "unfair trade practices," including increasing Chinese capacity and production of solar cells and modules, as well as tariffs to 'dominate the global supply chain."

According to the statement, Trump approved applying safeguards for imports of solar cells and modules over a four-year period. In the first year, the relief will include a 30 percent tariff, 25 percent in the second year, 20 percent in the third year and–finally–15 percent in the fourth year.
In addition to tariffs imposed on imported solar panels, Trump implemented similar ones on washing machines, effectively making these decisions the president's first major steps towards his "America First" regime in what he says "are needed to safe guard US industry,"
Reuters reported
.
Reuters also alleged Wang Hejun, the head of the commerce ministry's Trade Remedy and Investigation, said the decision made by the president is an "abuse of trade remedy measures."
"China expresses strong dissatisfaction regarding this," Hejun said in a statement.
Dismay over the president's decision doesn't stop there.
The Solar Energy Industry Association (SEIA)
also issued a press release
on Monday, stating it–together with the national trade association for the US industry–have "expressed disappointment in the decision by President Trump to impose 30 percent tariffs on imported solar cells and panels."
"While tariffs in this case will not create adequate cell or module manufacturing to meet US demand, or keep foreign-owned Suniva and SolarWorld afloat, they will create a crisis in a part of our economy that has been thriving, which will ultimately cost tens of thousands of hard-working, blue-collar Americans their jobs," Abigail Ross Hopper, SEIA's President and CEO said in the statement.
On that note, solar energy-related stocks have unsurprisingly reacted to Monday's news. Industry giant First Solar (NASDAQ:
FSLR
) has increased marginally by 0.59 percent to $70.44 at the close on Thursday (January 25). Meanwhile, Solar Capital (NASDAQ:
SLRC
) has made a 0.52 percent increase to $21.24, and Canadian Solar (NASDAQ:
CSIQ
) has gone up a slight 0.89 percent to close at $15.94 on Thursday. Other stocks have taken a slight downturn, including SunPower (NASDAQ:
SPWR
) which has decreased by 8.32 percent, JA Solar Holdings (NASDAQ:
JASO
), who was hit slightly less with a 1.2 percent drop to close at $7.38.
Don't forget to follow us @INN_Technology for real-time news updates!
Securities Disclosure: I, Jocelyn Aspa, hold no direct investment interest in any company mentioned in this article.