Top US Regions for Cleantechnology
A breakdown of the best states and cities in the US when it comes to cleantech investment.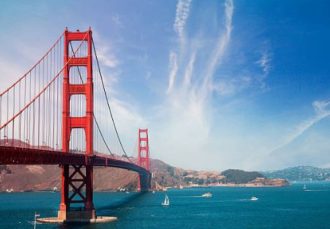 On a global scale, the United States is a leader in cleantechnology. However, not every state contributes equally to this designation, and some states are responsible for pulling more than their own weight when it comes to cleantech innovation.
According to Cleanedge's 2016 Clean Tech Leadership Index, 14 states now exceed 10 percent of renewable energy generation, with Iowa, South Dakota and Kansas leading the way. What's more, the report states California became the first state to generate 10 percent of in-state electricity from utility-scale and distributed solar, with Hawaii following suit at 7 percent.
To that end, here the Investing News Network (INN) takes a look at the top US regions for cleantechnology investing opportunities.
Top US regions for cleantechnology: macro perspective
Fact Co-exist reports that, in 2010, only one state generated 10 percent of its energy from renewable sources.
Since then, that number has grown to 14–as mentioned above–with Iowa at 31 percent, South Dakota at 25 percent and Kansas at 24 percent comprising the top three states. What's more, according to Clean Edge's US Clean Tech Leadership Index–which ranks clean energy trends across the US and its 50 largest metro regions–wind and solar power accounted for 61 percent of new electricity generating capacity for two years in a row.
Expanding on the above, Iowa, South Dakota and Kansas produce 30 percent of electrons from utility-scale wind, while three more states surpassed the 20 percent threshold in renewables, namely Oklahoma and North Dakota from wind, while California produced from wind, solar and geothermal.
California leads the way
When it comes to the top US regions for cleantechnology, it should come as no surprise that California leads the way. Clean Edge's seventh edition of the report ranks states and metropolitan areas into three main categories: technology, policy and capital. Data is included on things like clean-energy generation, energy storage installations, green building deployment, energy sufficiency expenditures, and so on.
When it comes to metro areas, the report tracks activities based on green buildings, advanced transporation, clean electricity and carbon management, clean tech investment, and innovation and workforce. With San Francisco, San Jose and San Diego all located in the state, it's a clear winner in America.
It stands to reason, then, that many of the country's top cleantech companies are located in the state.
SolarCity, who was acquired by Tesla (NASDAQ:TSLA) in November 2016 for $2.6 billion is a great example. The company designs, manufactures, installs and sells solar energy systems to residential and commercial customers.
Global energy company SunPower (NASDAQ:SPWR) is another heavy hitter when it comes to manufacturing and installing panels. Since 1985, its headquarters has been based in the Silicon Valley, and has a strong presence across the US, from Hawaii to California to Texas and New York.
Finally, San Francisco-based SunRun (NASDAQ:RUN) is a smaller company also making a big splash. The company is an installation and leasing specialist that is also working very successfully across the country.
State and municipal view
Clean Edge's state rankings place Massachusetts and Vermont behind California. Oregon, New York, Connecticut, Colorado, Washington, Minnesota and Hawaii round out the list. As Clean Edge states, these cleantech leaders are "politically diverse." Of the 10 top states for renewable electricity generation, five are red states and five are blue states.
Notably cities for cleantech in the US tend to line up with their home states. As previously stated, some of California's best-known metropoles are also the best for cleantech. Portland, Washington, D.C., Los Angeles, and Boston are also great municipalities when it comes to cleantech adoption.
It's clear to see that cleantech innovation has taken hold all over the US. As it currently stands, California is the clear stand out state when it comes to pressing for adoption, government support and private sector progress. The companies operating in this region benefit from the general culture of cleantech enthusiasm.
In that regard, under a Trump presidency, the cleantech industry may have an uphill battle to crawl, particularly with his Proposed budget that includes axing former president Obama's Clean Power Plan, and his decision to remove the US from the Paris Agreement on climate change. Still, it has been opined that the clenatech sector is here to stay, 'with or without Donald Trump.'
As such, for investors interested in the top US regions for cleantechnology, California might be the first and last region you look at for investment opportunities.
This is an update to an article originally published in 2016.
Don't forget to follow us on Twitter @INN_Technology!
Securities Disclosure: I, Jocelyn Aspa, hold no direct investment interest in any company mentioned in this article.