Jan. 19, 2016 04:20PM PST
Cleantech Investing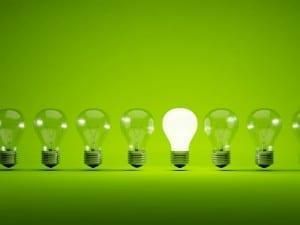 GE's decision to move its headquarters to Boston may breathe new life into the region's cleantech sector.
Massachusetts already has a vibrant tech sector in Boston's Innovation District. However, General Electric's (NYSE:GE) decision to move its headquarters there ensures that the region is about to get even hotter for cleantech investing.
GE's relocation from Connecticut will end a period of intense competition among states looking to win over this corporate giant. Massachusetts officials have confirmed that they offered $145 million worth of incentives to bring GE to the state. It's anticipated that the move will create upwards of 800 new jobs in the region.
For his part, Rob Day, a cleantech private equity investor and partner at Boston-based Black Coral Capital, is definitely enthusiastic about GE's move to Boston. In a column on GreentechMedia.com, he argues that "having GE so close will further accelerate the cluster-building effects that are already making Boston a major hub of cleantech entrepreneurship."

In particular, he is excited about the prospect of closer ties between the IT and energy sectors, as "GE will hopefully build better links across the developer and energy entrepreneurship communities in the region." Furthermore, GE's presence will likely allow more fluidity between big companies and cleantech startups, which will certainly lead to learning, partnerships and, potentially, acquisitions.
Supportive cleantech investing community
Boston is already supported by a number of non-profit groups that are working to ensure the success of the region's cleantech industry. Take, for example, the Northeast Clean Energy Council and NECEC Institute, which encourage innovation, entrepreneurship, research and development and workforce development in the area. These organizations bring together business leaders and key stakeholders to influence policy initiatives and business initiatives, as well as build connections.
Cleantech Open Northeast is another organization located in Boston. This accelerator has raised $1.135 billion for 1,036 startups in the cleantech sector, encouraging small business innovation and job creation. These groups illustrate the supportiveness of Boston's small business community and its commitment to success in cleantech.
Companies set to benefit
Existing companies in the region are sure to benefit from GE's big move. EnerNOC (NASDAQ:ENOC) is one such company. It's a provider of cloud-based energy intelligence software and services to enterprise and utilities companies. Its solutions help customers improve energy productivity by optimizing how and when they buy and use energy. With a market cap of $97 million, this company could be a good fit for investors searching for a small company with potential for growth.

Securities Disclosure: I, Morag McGreevey, hold no direct investment interest in any company mentioned in this article.