3 Top Cleantech Stocks on the TSX Year-to-Date
Which cleantech stocks have performed the best so far this year? Here's a look at the top-performing cleantech stocks on the TSX year-to-date.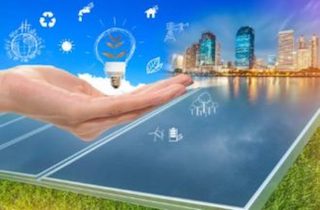 The Canadian government pledged in its 2018 budget that it will extend tax support for clean energy, which will increase the after-tax income for 900 businesses.
The government also said that it hopes that the country will see increased adoption of clean technology in efforts to help Canada reduce the emission of greenhouse gases and air pollutants.
Apart from the focus on clean energy, the government also proposed in the current budget investment of $69.5 million over the five years to revitalize water stations and to improve services for long-range water forecasts.
A Smart Prosperity Institute report suggests that Canada–despite dropping its share in the global cleantech market from 1.6 per cent to 1.4 per cent since 2008–is set to improve its performance in the future. The new policies from the federal and provincial governments in the recent years has placed Canada at number 4 on the global Cleantech Innovation Index. This determines where the entrepreneurial cleantech companies are likely to emerge over the next 10 years.
Robert Hornung, president of the Canadian Wind Energy Association was one of those who praised the government.
"The Canadian Wind Energy Association commends the federal government for extending the ability of investors to utilize Class 43.2 of the Income Tax Act by five years, from 2020 to 2025," Hornung said in a press release. "This fiscal measure allows investors to accelerate deductions of eligible capital costs associated with clean energy generation."
According to a recent report by the Smart Prosperity Institute, the cleantech sector is set to touch $2.5 trillion in 2022 on a the global scale and reach touch $3.6 trillion by 2030.
On that note, there are approximately 33 cleantech related companies on the Toronto Stock Exchange. These companies deal with various sub-sectors that ranges from energy efficiency to waste reduction and water management.
With the domestic and the global market up for grabs and with the government focusing on all aspect of the cleantech sector, here the Investing News Network is taking a looking back at Q1 of 2018 and cleantech companies on the TSX who have had share price increase year-to-date. The companies listed below all have market caps of less than $500 million, with all numbers and figures current as of market close on April 5, 2018.
1. Newalta (TSX:NAL)
Market cap: $111.06 million; year to date gain: 11.50 percent; current share price: $1.26
First on our top gaining cleantech stocks on the TSX year-to-date is Newalta. This Calgary based company focuses on waste reduction and water management. The company provides engineered environmental solutions that enables one to reduce disposal and enhance recycling.
The company recently filed a joint circular seeking shareholders approval for business combination with Tervita to create Canada's largest energy focused waste and environmental services company, which may have helped its rising share price during Q1.
2. Polaris Infrastructure (TSX:PIF)
Market cap: $296 million; year to date gain 7.27 percent; current share price: $18.88
Polaris Infrastructure is a Toronto based company is engaged in the operation, acquisition and development of renewable energy projects in Latin America. The company operates a 72 MW geothermal project in Nicaragua.
3. DIRTT Environmental Solutions (TSX:DRT)
Market cap: $451.54 million; year to date gain: 6.77 percent; current share price: $5.36

Based in Calgary, Alberta, the company uses its proprietary 3D software to design, manufacture and install fully customized interiors. The company recently announced its 2017 financial results where they reported a record annual revenue increase of $293.4 million. The company also delivered its first significant healthcare project in Kuwait, which also may have helped impact its rising share price.
Don't forget to follow us @INN_Technology for real-time news updates.
Securities Disclosure: I, Bala Yogesh, hold no direct investment interest in any company mentioned in this article.