Apr. 05, 2016 02:40PM PST
Cleantech Investing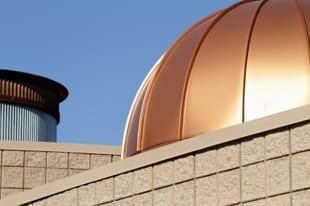 Michael Nark explains the pros and cons of going public as a cleantech company.
In December 2015, BuildingIQ, an energy management software company, commenced trading on the Australian Securities Exchange (ASX:BIQ). It was the only cleantech company to go public that quarter, raising $20 million in its initial public offering (IPO).
In an interview with the Investing News Network, company President and CEO Michael Nark explained the company's decision to go public, articulating the pros and cons of a cleantech IPO.
Building the future with BuildingIQ
BuildingIQ has a unique value proposition, which may make it appealing to a broad swath of investors in the tech sector. BuildingIQ is a technology-enabled service offering focused on reducing operating costs. Nark explains that "this is achieved through [the company's] intelligent, cloud-based Predictive Energy Optimization (PEO) platform that optimizes heating and cooling operations within a building or portfolio of buildings, while improving occupant comfort."
Essentially, this means that advanced algorithms and predictive analytics are used to forecast energy usage and make real-time adjustments to a building based on energy prices, weather conditions, building characteristics and occupancy patterns. Furthermore, "this software is offered on a subscription basis with no upfront costs and typically generates 2 dollars in savings for every dollar spent on the service."

Why IPO?
When asked about the company's choice to go public, it was clear that Nark had put a lot of thought into this path. Ultimately, though, the company's Australian roots and the unique fit of the Australian Stock Exchange made an IPO seem appealing.
He stated that "we explored a variety of different fundraising options. BuildingIQ has its roots in Australia. When looking at the ASX, the numbers and valuations made sense as a fundraising avenue. The ASX is a bit of a mid to microcap market, which was a good fit for us. It also provides us access to capital on an ongoing basis."
The decision, of course, wasn't without its challenges. As Nark states, "far and away, the largest challenge was the time commitment required to complete the process followed closely by timing of a different sort, the market acceptance, which of course you have no control over." Why do it then? According to Nark, "the single most important benefit is the visibility the company receives and the validity that it brings to the business."

What to consider before going public
BuildingIQ's recent experience of going public gave Nark some insight into the vagaries of the process, particularly for other companies in the cleantech sector. Nark cautions that "every situation or opportunity is of course different, but your business model must be 'locked down' and you must be able to show that it is scalable" before having an IPO.
He further explains: "the market offers a tremendous opportunity for visibility but it requires continual execution – you must be prepared to understand that there are simply outside influences that will impact the business from a public that you cannot control. It's these outside influences that you need to be prepared to respond to and manage on a continual basis."
What's more, "your team (board and management) has to be prepared and synchronized around the strategy and plan that you are taking to the market." If a cleantech company fulfills all of these requirements, now may be a good time to go public.
Cleantech investors would certainly laud this decision, as the past few months have been a slow period for IPOs in the sector. However, BuildingIQ's IPO at the close of 2015 may have signaled a turnaround in this trend. Stay tuned to read more about Nark's experiences helming BuildingIQ as the company navigated its first full quarter of being public.
Stay tuned
Want to hear more from Michael Nark? Stay tuned for part 2 of the interview.
Also, don't forget to follow us @INN_Technology for real-time news updates.
Securities Disclosure: I, Morag McGreevey, hold no direct investment interest in any company mentioned in this article.