Apr. 19, 2016 03:00PM PST
Cleantech Investing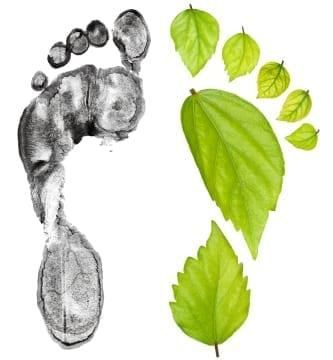 In this interview, BuildingIQ President and CEO Michael Nark explains the impact that this IPO had upon his company.
For many private companies, having a successful IPO is a central long term goal. However, it's important to look beyond the initial IPO towards towards the larger impact of going public. To understand the consequences of becoming a publicly traded company, we caught up with BuildingIQ (ASX:BIQ) President and CEO Michael Nark.
BuildingIQ, which is listed on the Australian Securities Exchange, was the only cleantech company to IPO in the fourth quarter of 2015. Now that the company has some experience as a public company, Nark reflected back on the IPO process and discussed what this means for the future of the company. This is the second part of a two-part interview. To learn more about the company and details of their IPO, click here to read more of Nark's commentary.
Goals after going public
The decision to IPO made a big impact on BuildingIQ's ability to finance its goals for the future. According to Nark, "the funds raised for the IPO have allowed us to put into action plans for expansion from a global perspective. We'll aim to further penetrate the Australian and US markets, while also establishing a presence in the Pan Asia-Pacific region."
In particular, Nark mentioned his goals to set "up an initial expansion into Singapore" in the first half of 2016. As Nark explains, "Singapore is very conducive for our current business model. It has the look and feel of Australia. It also has a single regulated utility and high electric rates. We also have current global customers that have visibility there. We'll compliment that with non-direct business models and joint ventures targeted at the Chinese and Japanese markets."
Other than these company specific developments, BuildingIQ hasn't really felt the impact of the broader public market. According to Nark, "we haven't seen a significant impact yet from macro market developments but do expect that, as we continue to pursue our global expansion, we'll be exposed to them. We feel that we are nimble enough to be able to react accordingly to these influences to maintain our focus and goals for the shareholders."
What's next for the company
Since the company's IPO, Nark has been working hard to grow BuildingIQ. According to Nark, "one recent milestone we accomplished was the launch of our Managed Services offering. We like to use a car analogy when explaining this. Our PEO software acts as a GPS showing the car and driver how to operate the equipment most efficiently to get from point A and B. For a car, this is measured in terms of time, for a building it is measured in energy savings. Managed Services act as the mechanic, making sure the vehicle itself, or building, is running the way it is designed to."
What's next for the company? "During the rest of the year, we will continue to grow geographically as well as technologically. As part of this, we expect to make a variety of different partner, customer, program and technology announcements, including the latest release of our platform (version 5.0) in mid year," says Nark.
On April 14, the company announced the acquisition of Energy WorkSite and Facility WorkSite software applications from NorthWrite Inc. The two cloud-based applications, integrated with BuildingIQ's packaged monitoring-based commissioning services, creased a new full-suite Energy Platform Management Services platform. NorthWrite co-founder Terrence McManus stated that "the Energy WorkSite and Facility WorkSite team is excited to join BuildingIQ. . . . We can already see a strong cultural fit and synergy, and the enormous potential that comes with combining the technologies onto a single cloud-based platform for all our customers."
Macro outlook for the tech market
Now that BuildingIQ is a public company, it will be impacted more than ever by macro trends affecting the market. We asked Nark about the biggest trends which will emerge in the coming years and how BuildingIQ will respond to these developments.
As Nark sees it, the "Internet of Things (IoT) is one driver that is shaping our market and it will certainly have a huge impact over next five years." BuildingIQ, he feels, is well positioned to respond to this impact. "At BuildingIQ, we are looking to participate more and more with other players in the IoT space, including companies that offer building technologies such as lighting, advanced sensors, and even renewables and EV charging stations. Our technology is based on creating a thermal model of a building and the variables associated with its operation. The additional information afforded to us by these new technologies, such as lighting data, can be used to further enhance that," says Nark.
Overall, "there are a lot of different services and technologies that a building can use to reduce energy costs and it will be important to figure out a way to make sure they can work in harmony to achieve the best results possible." BuildingIQ, it seems, is well poised to respond to these challenges and opportunities of the future.
To read more of Nark's thoughts, click here to read the first part of this interview. Also, don't forget to follow us @INN_Technology for real-time news updates.
Securities Disclosure: I, Morag McGreevey, hold no direct investment interest in any company mentioned in this article.