Sep. 23, 2016 01:44PM PST
Cleantech Investing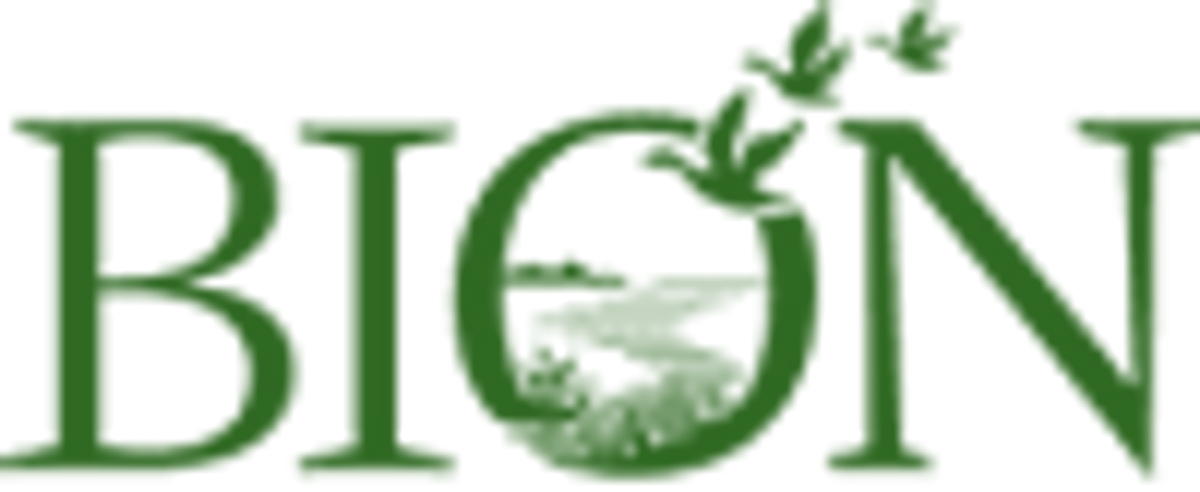 Bion Environmental Technologies Inc. (OTCQB:BNET) recently announced a shareholder update for September 2016.
Bion Environmental Technologies Inc. (OTCQB:BNET) recently announced a shareholder update for September 2016.
Policy and Politics
Pennsylvania – In the last update, Pennsylvania had just submitted a 'Reboot' plan to the US EPA, detailing how the state would get back on track with its Chesapeake Bay obligations. As you know, Bion criticized the Reboot plan over several issues, including its real cost, its lack of innovation, and whether it is even possible at any cost. Since then, several stakeholders including several of the Commonwealth's own Conservation Districts and a number of PA Legislators, have also pushed back on the Reboot plan.
Remember, 2017 is a significant Milestone Year for the Chesapeake Bay reduction requirements, when 60 percent of the total reductions required by 2025 are supposed to be in place. Pennsylvania will be in default of its obligations by a substantial amount, as it acknowledged in last year's Auditor General special report. On June 17 it was reported that US EPA notified Pennsylvania "it will be developing Pennsylvania-specific goals for reducing nutrients and sediments in Pennsylvania…" (note this was AFTER PA submitted the Reboot plan to US EPA).
On August 5, the Editorial Board of the Harrisburg Patriot, the 'political paper' of the Commonwealth's capitol, publishedPa. officials need to find a Chesapeake Bay fix before the feds do it for them. The editorial concludes with, "We believe that the private sector, with a seat at the table, bidding down the cost of mitigation, is a missing part of the solution." The editorial followed a series of Op-eds in various publications written by Ron Kreider, our own Ed Schafer, and PA Senator Richard Alloway.
It appears that there has been a change in tone from the Wolf administration. On May 20, PA DEP Secretary Quigley abruptly resigned; Patrick McDonnell was appointed Acting-Secretary. As you know, Bion had its differences with Secretary Quigley. On June 7, the article, Acting environmental secretary expected to avoid ruffling feathers, appeared in State Impact, which included a reference to Quigley's reputation for antagonizing business interests. On Aug 18, McDonnell was quoted in an interview with the Pennsylvania Environmental Council, "I've told my staff, 'I'm not interested in models and plans, I'm interested in nitrogen, phosphorous, sediment, and how do we get it out of the Bay and what are the effective strategies to do that, wherever that takes us'." McDonnell has been nominated to the permanent post and will have to be approved by the Republican-controlled Senate.
We believe the combination of impending federal sanctions, a growing understanding of the true costs of the current failing strategies, and the availability of alternative proven solutions at substantially lower cost, will prove impossible to resist. The PA Senate is back in session on September 26. To follow PA policy issues more closely, visit the Coalition for an Affordable Bay Solution (CABS) website and the PA/Ches Bay Policy News page on Bion's website. And keep in mind, Pennsylvania is just one state out of more than 35 that are struggling with the same agriculture- and livestock-related nutrient issues.
Nationally – The Agriculture Environmental Stewardship Act was introduced in June in the U.S. House Ways and Means Committee – Science, Space and Technology. Bion has worked with the National Milk Producers Federation, which supports the bill, for some time on this piece of legislation. If adopted, the Act will allow biogas properties and qualified nutrient recovery projects to be eligible for the federal energy tax credit (30% Investment Tax Credit – ITC) and to permit new clean renewable energy bonds to finance qualified biogas properties. H.R. 5489 enjoys bipartisan support with 24 cosponsors from across the country. Its companion bill S. 3248 was introduced in the U.S. Senate in July.
I cannot overemphasize the impact that the successful passage of this Bill could have on Bion and potential future projects. Besides the obvious – substantially reducing the cost of future projects – it was this same federal energy tax credit that stimulated much of the growth in the wind, solar and biofuels industries over the last couple decades.
3G Technology Development
We have achieved outstanding results from ongoing testing and pilot trials of the 3G technology. While the initial configuration of the 3G platform is ready for commercial deployment now, we are working on a 'Version 3.1' that we believe will reduce capex while maintaining or even increasing environmental benefits. Stay tuned. For those not aware of our technology development history, the Kreider Dairy project, which uses the 2G platform, has successfully reduced nitrogen and phosphorus. The project was built on-budget and delivered verified nutrient reductions consistent with our representations.
The 3G technology platform is designed to recover substantially greater value from the nutrients and renewable energy in the waste stream. At very large scale and under certain other conditions described in our Company Overviewand Company Presentation, we believe that we can develop projects that will be supported by multiple revenue streams, including byproducts, renewable energy, and branding-related revenues. In other words, while 3G projects would still produce nutrient reductions that might be sold, certain projects would no longer be dependent on their sale for economic viability.
Our next step is to produce the ammonium-nitrogen byproduct in sufficient quantity for testing by the industry and to apply to the Organic Materials Research Institute (OMRI) for certification for use in organic production. We are also working on establishing a relationship with a large fertilizer partner that is capable of national distribution. We anticipate the Kreider 2 project (to treat the waste from their poultry layer operations) will be the first commercial deployment of the 3G platform.
Sustainable Livestock Production
USDA PVP Brand Application
In November 2015, Bion submitted documentation to the USDA Agricultural Marketing Service (AMS) for approval into the Process Verified Program (PVP), a verification service that offers a unique way to market products to customers using clearly defined, implemented, and transparent process points. Prior to approval for use of the USDA PVP brand and associated promotional materials, the applicant must complete a detailed review and approval process.
Bion's PVP program, containing a Quality Manual along with an entire Quality Management System (to ensure data verification) as well as a wide assortment of procedures and reports, has been working its way through the USDA PVP approval process. In August 2016, Bion's application made its way through the Desk Audit with a provisional approval, pending minor edits to its quality system. The final step in the PVP approval process is the Field Audit, which will be conducted by USDA auditors once Bion re-starts its operations and generates and verifies at least 30 days of new data prior to the final programmatic audit.
Sustainable Branding and the Livestock Industry
Livestock production and waste is increasingly being linked to a broad range of environmental and public health issues – the industry is under mounting consumer pressure to improve the sustainability of its production practices. Large food retailers such as Walmart and Costco, and restaurant chains including Chipotle and McDonalds, are demanding improved sustainability from their suppliers. The Global Roundtable for Sustainable Beef is a global multi-stakeholder initiative developed to advance continuous improvement in sustainability of the global beef value chain. It represents members from across the supply chain, including U.S., Canadian and Australian cattlemen's associations, Cargill, JBS, Elanco, McDonalds and A&W.
The livestock industry's use of antibiotics has been in the national spotlight. Over the past few months, you have probably seen the Perdue (chicken) No Antibiotics Ever™ national television ads, which is an example of a brand backed by the USDA PVP. Perdue is now applying the PVP-backed brand to over 200 packaged food products. Further, a number of fast-food restaurants, including Subway and Papa Murphy's, have recently integrated this and other claims into their advertising campaigns.
Bion's PVP-backed brand will initially provide third-party verification of greatly reduced environmental impacts in three areas: a) excess nutrients that lead to groundwater contamination, toxic algal blooms and dead zones; b) pathogens; and c) greenhouse gas emissions. Bion believes the ability to verify and communicate these improvements to the consumer will be highly valued by the industry.
Connect with Bion Environmental Technologies Inc. (OTCQB:BNET) to receive an Investor Presentation.
Investing News Network websites or approved third-party tools use cookies. Please refer to the  cookie policy for collected data, privacy and GDPR compliance. By continuing to browse the site, you agree to our use of cookies.