Apr. 13, 2016 02:20PM PST
Cleantech Investing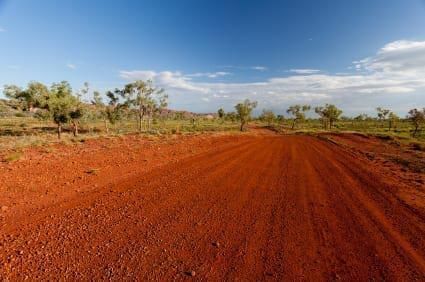 The EPA and scientists are struggling to resolve this issue, but some entrepreneurial investors believe that cleantech is the obvious solution.
Animal waste disposal is a significant environmental problem in the US. According to Bloomberg, feedlots for cattle, dairy cows, hogs and poultry produce 300 million tons of manure each year, but there is no effective method for disposing of it.
The US Environmental Protection Agency (EPA) is currently struggling to deal with this problem, and some entrepreneurial investors believe that cleantech is the obvious solution.
The problem of animal waste disposal
The EPA is up against the difficult problem of how to reduce the amount of nutrients in America's water supply. The agency defines nutrient pollution as "one of America's most widespread, costly and challenging environmental problems," and notes that it "is caused by excess nitrogen and phosphorus in the air and water." A leading reason for nutrient pollution is inefficient disposal of animal waste.

For example, the waste from swine facilities is stored in open lagoons, where bacteria slowly break it down and consume the pathogens. This wastewater is then typically applied as fertilizer to adjoining crops. However, as the fertilizer spreads, its nutrient-rich runoff impacts local bodies of water by creating low- and no-oxygen dead zones.
The EPA faces an uphill battle when dealing with this issue, with former officials blaming a hostile Congress, budget cuts and an emphasis on implementing carbon emissions rules as challenges to effecting real change.
Data
from the agency shows that its inspections and fines for feedlots dropped to a seven-year low last year. However, as Bloomberg states, people are getting antsy about the lack of reform in this area.
Severe environmental consequences
The consequences of fertilizer runoff are already severe. The National Oceanic and Atmospheric predicted that the 2015 western Lake Erie algal bloom season would be the worst in recent history, second only to record-breaking figures in 2011. These severe algal blooms are caused by excess nutrients in the water due to fertilizer, manure and sewage flowing into the lake.
The topic of algal blooms exacerbated by nutrient-rich water was a key point of discussion at the ninth annual Algae Biomass Summit, which took place in Washington, DC from September 29 to October 2, 2015. Al Darzins, program chair for the Algae Biomass Summit, said in a press release, "the importance of the innovations in biological research as well as in algal systems ecology that will be on display at this year's Summit cannot be understated. Summit attendees will be directly engaged in discussions about the latest biologically-related research and the potential for new breakthroughs in systems ecology to influence markets for algae-derived products such as food, feed, and fuel, as well as services such as wastewater treatment and carbon capture."
His statement shows that the effects of animal waste are being debated by biologists in addition to the EPA. However, investors don't want to be left out of these discussions. Indeed, they might just have the best solution to this increasingly troubling issue.

Cleantech responses
For example, Bion Environmental Technologies (OTCMKTS:BNET) has created a patented technology platform to treat livestock waste by extracting its nutrients using biological, mechanical, chemical and thermal processes. The company prides itself on being the first technology to produce verified reductions in nutrients in livestock waste, and believes it has produced a cost-efficient solution to the problem of nutrient-rich water. The removal of these nutrients produces the valuable assets of clean water, renewable energy and usable nutrients.
For farmers, environmental activists and taxpayers who are fed up with the growing problems caused by mismanaged animal waste, a technology such as Bion's might just be the answer they've been looking for.
Don't forget to follow us
@INN_Technology
for real-time news updates.This is an updated version of an article first published on August 29, 2015.
Securities Disclosure: I, Morag McGreevey, hold no direct investment interest in any company mentioned in this article.